Here is the Ask the Astrologers Weekly Astro Astrology Forecast for the week of May 14, 2017 – May 20, 2017:
This week starts with a reasonably a well-aspected Moon / Saturn conjunction and an out of bounds Mars on Sunday. The Moon / Saturn aspect trines Uranus and Mercury — and then squares Chiron — before it goes void of course in the early morning hours. 
As lunar aspects are fleeting, this aspect is likely to pass by unnoticed, but in general the Moon and Saturn trining Mercury and Uranus is good for left-brained mental pursuits. Scientific research for example, or technical, mechanical or mathematical exercises.
Mercury trines the North Node on Monday. This is a recurrence of a similar aspect that took place back in April when Mercury was retrograde in Taurus and the North Node was tying up its transit through Virgo. This time around though, Mercury has changed directions and is at the final degree of Aries, while the North Node has retrograded (its natural state) back into Leo.
As the North and South Nodes are always in opposition, the trine to the North Node automatically sextiles the South. This aspect emphasizes meaningful and potentially karmic connections with others. This is especially useful in the context of relationship, as the Node brings in karmic connotations. Whether this relates to romantic relationships or friendships and family members, keep in mind that a lot of progress can be made during this transit.
Mercury moves back into Taurus on Tuesday, after having spent the last three weeks — some of it retrograde — in Aries. Mercury in Taurus is patient, practical and serene. It can be slow and methodical, mainly because it doesn't see the point in getting its feathers ruffled over things that are likely to iron themselves out over time.
Because it's in Taurus, you are likely to be thinking a lot about your finances, your income, earnings and savings. It 's also a good time to look at changes you want to make in your environment (such as home renovations or landscaping) as well.
As Taurus is a fixed, feminine earth sign, it's a good time to think about our value systems, the things that we hold near and dear, which as most of us know by now are not always "things." We can [put good use to this energy by thinking about what is most meaningful for us, and what we can do to cultivate it during this time.
We have a pair of inconjuncts — the Sun inconjunct Saturn and Jupiter inconjunct Neptune — on Wednesday. Starting with the Sun and Saturn, this aspect can force you to think about whether your Ego (Sun) is getting in the way of pursuing your goals (Saturn). This aspect reminds you that you can't take shortcuts: you'll have to leave your Ego at the door and do the work if you're going to rise to the top.
But the Jupiter / Neptune inconjunct are very different. These planets are co-rulers of both Sagittarius and Pisces, which means they share a special affinity. But what happens when they're involved in an aspect that's characterized by tension and frustration?
This aspect serves as a call for change. It challenges you to reassess what you believe in and then make adjustments to the areas in your life that are no longer aligned with them. It can act as an existential crisis. It can see you feeling disillusioned:questioning your belief systems and doubting your convictions.
But this is an idealistic and highly intuitive combination that can also motivate you to picture the life you want and the changes that need to be made to bring it about. While it's not the best time to "trust your instincts"– especially when it comes to taking risks or engaging in questionable behaviors — it's great for envisioning a whole new world and determining where you might fit in.
On Thursday, the Sun sextiles Chiron. This aspect can open us up to the pain and suffering of others that we might normally overlook. It brings compassion and understanding to the forefront and can make it a little easier to put ourselves in someone else's shoes.
This aspect can have you looking out a little less for number one and thinking about what you can do for those who need some added support. You may be feeling particularly charitable. Whether you want to practice random acts of kindness, work on paying it forward, or just be there for a friend in need, you'll find that rewards will far outweigh the inconveniences, so take some time to lend a helping hand. You'll be glad you did.
The Sun squares the Nodes on Friday, just as Venus opposes Jupiter and Saturn trines Uranus. Starting with the square to the Nodes, this is also referred to as "at the bendings" in classical astrology. In particular it's at the North bending which is a highly visible placement. Pay attention to what you put out there — what face you show to the outer world, and how you represent yourself.
The Sun at the Node's bendings sets up a natural t-square which can manifest as a sense of frustration over discrepancies between what you're experiencing internally and the image you feel the need to portray.
The Venus / Jupiter opposition is bound to get you thinking about what's wrong in your relationships — whether that means you aren't in one and are feeling lonely, or you are in one that has become unfulfilling. This aspect can have you n can have one of you ready to throw in the towel and walk away.
The Saturn / Uranus trine is innovative and progressive. It brings the concepts of new and exciting adventures together with structure and personal responsibility. It's excellent for thinking ahead — as in where you want to see yourself this time next year — and brings with it the discipline to set about making that happen. It is about taking unique ideas and seeing them come to fruition.
On Saturday, the Sun moves into Gemini. It marks the onset of a 28+ day period when our collective focus shifts toward communications and ideas. It's heralds a time of increased socializing and interacting with others. It's a good time for exchanging information and bouncing ideas off of others.
The Sun in Gemini is curious, restless, adaptable and changeable. It's also very easily bored. Use this time to get in touch with your playful, curious and spontaneous inner child.
That's it for now. See you next week!
Here is this week's astro calendar; click on it to view it full-sized.

---
Weekly Astro Forecast —
May 14, 2017 – May 20, 2017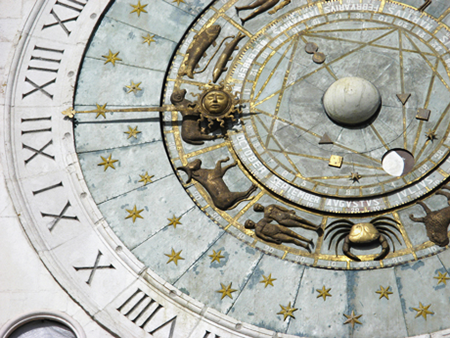 By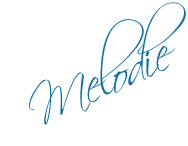 ---
Thinking about learning Astrology? I highly recommend Stephen Arroyo's Chart Interpretation Handbook and Demetra George's Astrology for Yourself.
Don't forget to check out more Weekly Astro Forecasts and our Monthly Horoscopes too!
Want to see where these transits are hitting your natal chart? Check out our Free Natal Chart Calculator.
You can also read more of my articles here.
Personal Consultations:
If you would like to schedule a session with me, there are two ways to go about it. You can either purchase time either per minute (via Click4Advisor) or in blocks of 10-, 30- or 60-minutes (via PayPal). If I'm not showing as available, or if you want to purchase blocks of time through PayPal, please feel free to email me:







Melodie 

$3.99 per minute

$3.99 per minute


New Clients:
First Paid Session Only!
3 Minutes Free!



Flat-rate sessions available in 10-, 30- or 60-minute increments: Choose from the menu below:

This forecast also appears on the Psychic Scoop website.