Here is the Ask the Astrologers Weekly Astro Forecast for the week of May 28, 2018 – Jun 3, 2018:
This week we have a planet (Mercury) changing signs, a Full Moon /  Antares conjunction in Sagittarius, and a grand water trine involving Venus, Jupiter and Neptune.
Things are likely to get up close and personal too, starting on Monday, with most of the week's active transits involving the Sun, Moon, Mercury, Venus and Mars. These are the so-called personal planets, so named because of their relative proximity to the Earth. This translates astrologically as having a closer, more immediate and more intimate effect.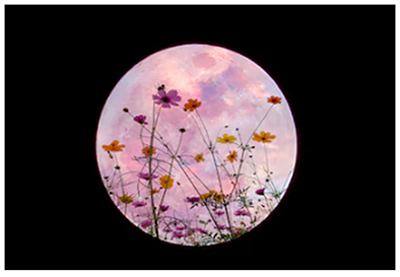 On Tuesday, we have a Full Moon at 8 Sagittarius 10′, closely conjunct the fixed star Antares. Antares is one of the four royal stars, and as the "watcher of the west" in the Scorpio constellation, is known as the Heart of the Scorpion.
This moon is also called the Full Flower Moon in Native American traditions, a reference to the abundance of flowers that bloom during the month of May.
As Full Moons are said to shine a spotlight on areas in your chart that are affected (by house position and contacts to other planets) you might look to your own natal chart to see where this will play out for you.
The Full Moon provides an overview of the progress you've made since its New Moon counterpoint earlier in the month. Seeds that were planted then will surely have sprouted; do you need to make adjustments or change your course entirely? Now is the time to think about what you've accomplished and where you want to go from here.
In general, the Moon in Sagittarius is expansive and spirited, with a strong focus on personal and spiritual evolution. This works well with the specific degree's Sabian Symbol, which is; "a theatrical representation of a golden haired \goddess of opportunity."
Also on Tuesday, the Sun forms an inconjunct to Saturn. This aspect forces you to think about whether your Ego (Sun) is getting in the way of pursuing your goals (Saturn). It reminds you that you can't take shortcuts: you'll have to leave your Ego at the door and do the work if you're going to rise to the top.
Mercury moves into Gemini on Wednesday (or late Tuesday in some parts of the world). Mercury in Gemini is curious, playful, clever and engaging. It's interested in many things but is easily distracted and quick to lose interest. It's quick-thinking but can also be tangential. It's interested in gathering facts and information, even seemingly meaningless trivia.
Mercury in Gemini is great for interacting with others, and for taking care of menial chores — in fact the more menial the chores the more opportunities there will be to do what Mercury in Gemini does best: juggle several different things at once.
At the same time, Mercury sextiles Chiron and the Sun sextiles the North Node. The Mercury / Chiron sextile can make it easier for you to convey your views to those who may be resistant to them at first. It eases the transition between dissent and acceptance, making it not only okay to disagree but opening up the pathways toward acceptance and understanding.
The Sun / North Node sextile automatically trines the South Node. These aspects between the Sun and Nodes can bring people in that you're working through past-life karma with (South Node) or creating new karma with (North Node). Of course these are often one and the same.
Pay attention to new people coming in during this time, as well as interactions that trigger you emotionally. These are harmonious aspects (trine and sextile) that should make for pleasant interactions with others, as well as opportunities to work together.
We have a couple really nice trines on Friday: we have Mercury trine Mar and Venus trine Jupiter. The Mercury / Mars aspect is great for asserting yourself with others clearing away any confusion or uncertainty. It's good for making plans — especially anything tied to higher-mind goals and aspirations.
Are you thinking about taking a trip abroad? Now this the time to look into airfares and excursions. Or maybe you are thinking about taking a course or going back to school. This aspect is perfect for offering your intentions up to the Universe and allowing them to take flight.
The Venus / Jupiter trine  optimistic, enthusiastic and benevolent, and can see you feeling so good about yourself that others respond in kind. Those feelings of goodwill are infectious and can result in opportunities that come to you through unexpected channels.
Venus next trines Neptune on Saturday, effectively turning the Venus / Jupiter / Neptune aspect into what's known as a Grand Water Trine. This aspect asserts a idealized version of love, beauty, romance and compassion for others. It can bring you closer to loved ones, and see you feeling so connected to them that it's hard to tell where you end and they begin.You may feel so in sync with those who hold a special place in your heart that you know exactly what they need to feel appreciated.
Mercury inconjuncts Saturn on Saturday, and sextiles the North Node on Sunday. The inconjunct to Saturn can see you questioning the value of your own thoughts and ideas. it can have you feel uncertain or insecure about what you believe in, and can have you feeling shy about expressing it. This transit can have your mind playing tricks on you. Wondering "is what I have to say important enough to say? Am I even sure about what I think?"
You feel like you're being put on the spot or that you are being challenged by those who think they know better. Fortunately there's also a trine / sextile between Mercury and the Nodes that day which can soften some of those blows. Open and communications and a willingness to compromise are the keys.
That's it for this week; see you next week!
---
Here is this week's astro calendar; click on it to view it full-sized.

---
Weekly Astro Forecast —
May 28, 2018 – Jun 3, 2018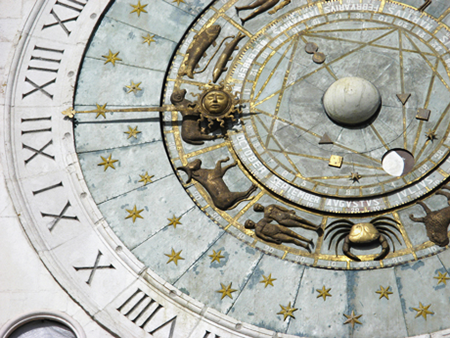 By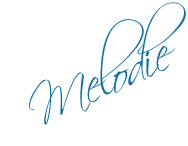 ---
Thinking about learning Astrology? I highly recommend Stephen Arroyo's Chart Interpretation Handbook and Demetra George's Astrology for Yourself.
Don't forget to check out more Weekly Astro Forecasts and our Monthly Horoscopes too!
Want to see where these transits are hitting your natal chart? Check out our Free Natal Chart Calculator.
You can also read more of my articles here.
Personal Consultations:
If you would like to schedule a session with me, there are two ways to go about it. You can either purchase time either per minute (via Click4Advisor) or in blocks of 10-, 30- or 60-minutes (via PayPal). If I'm not showing as available, or if you want to purchase blocks of time through PayPal, please feel free to email me:







Melodie 

$3.99 per minute

$3.99 per minute


New Clients:
First Paid Session Only!
3 Minutes Free!



Flat-rate sessions available in 10-, 30- or 60-minute increments: Choose from the menu below:

This forecast also appears on the Psychic Scoop website.