Here is the Ask the Astrologers Weekly Astro Forecast for the week of Oct 29, 2018 – Nov 4, 2018:
Venus and Mercury are prominent this week, with each of them changing signs and both of them interacting with other planets on an almost daily basis in the coming days. Venus also appears as a morning star this week, for the first time since early January.
Starting on Monday, there's a Mercury / Jupiter conjunction appearing in the the night sky, visible on the western horizon, just after the Sun has set. Here we have two natural polarities — the natural rulers of the 3rd and 9th houses — joined together in harmony. We have Mercury — the planet associated with communications and ideas — conjuncting Jupiter — the planet associated with benevolence, good will and generosity.
Among many other things, this transit is good for opening your heart to those you love and expressing appreciation and gratitude for all that you have. It's good for coming together with others and celebrating your allegiances while honoring and accepting your differences. It's a time for feeling inspired and optimistic about the future.
On Tuesday, Mercury trines Chiron. This is a harmonious aspect that brings elements like compassion, humility and tolerance to the table, making for some very pleasant social interactions. As both of Mercury and Chiron are in water signs, the capacity for understanding others and being able to put yourself in their shoes — as well as the ability to express genuine caring and compassion for those who aren't always so easy to love — is greatly enhanced.
On Wednesday, Mercury moves into Sagittarius (the sign of its detriment) and Venus retrogrades back into Libra (the sign it rules). Mercury may not particularly love being in Sagittarius, the rest of the world sure seems to appreciate it. This signature is all about being honest, blunt, frank and telling the truth — even when it hurts.
It's known for being upbeat, positive, optimistic and expansive. It's a great storyteller — even when it feels the need to exaggerate or embellish a bit to make things more interesting — and is as interested in learning as it is teaching or disseminating information to others.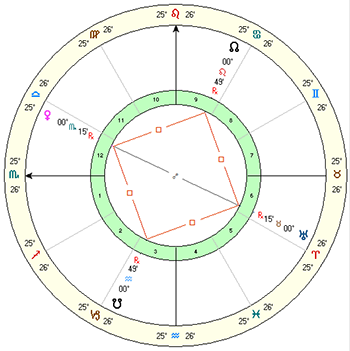 Just before Venus moves into Libra, it opposes Uranus, which is also retrograde at this time. And while Venus is at home in Libra (the sign it co-rules with Taurus), there are some complications here.
In addition to being retrograde, it's also at a critical degree (zero degrees), and along with the opposition to Uranus, is a part of a  fixed grand cross.
A grand cross is a configuration that involves  two sets of planets (or points) that are in square and opposition with one another, like the example on the left.
In this case it's Venus opposing Uranus and each of them squaring the North an South Nodes, which are always in opposition with one another.
.At the same time, Mercury and Uranus are inconjunct.Coming on the heels of Mercury's trine to Chiron, this transit can see you moving past your ego and tapping into your higher consciousness.
This aspect can manifest as feeling alienated or alone — or like the odd man out. But as you shift your energy toward humanitarian goals, you can make a great impact in your community. Use this transit to balance out the part of you that longs to save the world with the part that just wants to belong.
Thursday marks the heliacal rising of Venus, as it reappears as a morning star during its retrograde cycle. When Venus is retrograde and hidden from out view (from the time it forms its superior conjunction until around 10 days later — in this case November 1st) we may experience our romantic interests similarly waning or retreating. But as it appears in again in the morning sky (its heliacal rising), there is often renewed hope. Another common occurrence with this cycle is for lovers from the past (retrograde) to resurface during this time.
Much progress can be made toward healing old wounds, when Jupiter completes its trine to Chiron, also on Thursday. This aspect may see you becoming more aware of your own capacity for giving and for being able to put yourself in other people's shoes. This is a charitable aspect that compels you to reach into the very depths of your soul — where compassion, forgiveness and understanding all reside — and bring forth that which is within you in order to pass it onto others.
Venus joins in on Saturday, with a semisextile to Jupiter and inconjunct to Chiron. Semi-sextiles can be a bit uncomfortable, but this one shouldn't be too bad. Venus is at home in its own sign, and with Jupiter and Chiron in trine, themes related to compromise and cooperation are prominent.
The inconjunct to Chiron may force you to look at unhealthy relationship patterns, such as mistaking compassion for love or pity for kindness. This aspect underscores the potential for missing (or misreading) important social cues. As with all inconjunct aspects, the key to rebalancing this energy is adjusting your own perceptions and adapting your own approach.
That's it for this week. See you next week!
---
Here is this week's astro calendar; click on it to view it full-sized.

---
Weekly Astro Forecast —
Oct 29, 2018 – Nov 4, 2018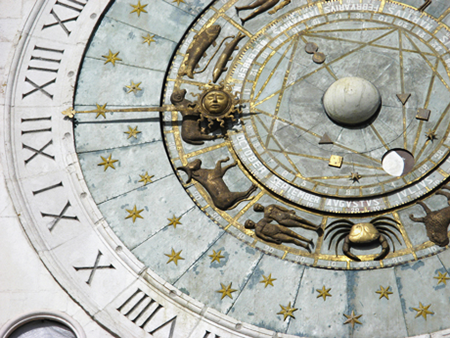 By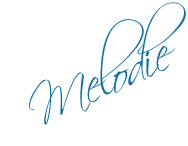 ---
Thinking about learning Astrology? I highly recommend Stephen Arroyo's Chart Interpretation Handbook and Demetra George's Astrology for Yourself.
Don't forget to check out more Weekly Astro Forecasts and our Monthly Horoscopes too!
Want to see where these transits are hitting your natal chart? Check out our Free Natal Chart Calculator.
You can also read more of my articles here.
Personal Consultations:
If you would like to schedule a session with me, there are two ways to go about it. You can either purchase time either per minute (via Click4Advisor) or in blocks of 10-, 30- or 60-minutes (via PayPal). If I'm not showing as available, or if you want to purchase blocks of time through PayPal, please feel free to email me:







Melodie 

$3.99 per minute

$3.99 per minute


New Clients:
First Paid Session Only!
3 Minutes Free!



Flat-rate sessions available in 10-, 30- or 60-minute increments: Choose from the menu below:

This forecast also appears on the Psychic Scoop website.