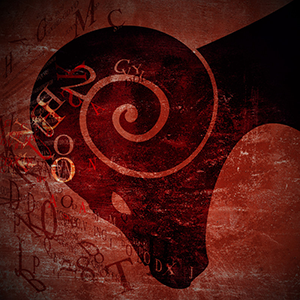 Happy Birthday Aries! Here are highlights for the month ahead.
Lunations: Moon Phases for the entire month:
New Moon: This month's New Moon occurs April 26 at 6° Taurus 27″
Full Moon: This month's Full Moon occurs April 11 at 21° Libra 32″
Retrogrades: Saturn turns retrograde April 6, Mercury turns retrograde April 9, Venus turns direct April 15, Pluto turns retrograde April 20, and Jupiter is retrograde for the entire month of April.
Ingresses: Venus retrogrades back into Pisces April 3, the Sun enters Taurus April 19, Mercury retrogrades back into Aries April 20, Mars enters Gemini April 21, the North Node enters Leo and Venus re-enters Aries April 28.
Continue reading for complete scopes for each sign:

Aries — March 21-April 19: All eyes are on your sign this month and for good reason. The planets paying you a visit just now are sure to be catching your attention. If your partner has any planets in Aries then I'm sure they are firing up your attention too! Let's hope its in a good way. Firstly we still have the Venus retrograde occurring and whilst it starts the month in your sign it quickly reverts back into Pisces on the 4th. Not a good time for you to be making clear headed decisions when it comes to your love life. Leave those for later on. Mercury is also going to turn retrograde this month and yes, you guessed it, will be in full retrograde mode in your sign by the 21st, which is just as the Sun moves into your sign for the beginning of a new astrological year. Moon in your love area on 10th, 11th and 12th is a time to baton down the hatches so Mercury turning retrograde doesn't cause you more trouble.
Moon in Aries April 24, 25, 26

Taurus — April 20-May 20: Mars is in your sign till the 22nd giving you a burst of energy and generally just shaking everything up for you. Don't get too caught up in the little things this month because you have bigger things to worry about, such as a Mercury retrograde occurring in your sign. This occurs from the 9th and whilst it moves back into Aries after the 21st you will not be off the hook when it comes to all the mix ups that can accompany a Mercury retrograde. You can see why it would be a good idea to keep a low profile and just how quickly things could get out of hand for you compliments of Mars and Mercury. On the bright side Venus is still in a position to put your love life and friendships back on track. Moon in your relationship area on 12th, 13th and 14th occurs Just as Venus is turning direct, making April an interesting month for Taureans all round.
Moon in Taurus April 26, 27, 28

Gemini — May 21-June 21: Mercury, your ruling planet, will retrograde in an area of your chart from the 9th through to the 21st that may have you not knowing what direction you should take. To be on the safe side don't make any major decisions which should help you in not making the wrong choice. Venus has been helping you with your work life of late and you may find that something from your past that you had been hoping for resurfaces in the form of good news regarding your career. The high energy of Mars enters your sign on the 22nd. This will be the time you will wish to put your plans into action. At the same time Mercury retrogrades into your area of friends and friendships. You never know where this may lead you. The possibility of a partnership with a friend is high. Moon in your love area 15th, 16th and 17th, just as Venus turns direct means you need to be careful with what you say.
Moon in Gemini April 1, 2, 28, 29, 30

Cancer — June 22-July 23: As Venus moves into Pisces from the 4th to the 28th so too does a shift occur in your emotions. Venus is retrograde till the 15th and the ease of the trine from both your Sun sign to Venus should give you a smooth ride when it comes to love this month. You will be able to navigate through what you do and don't want alongside seeing the funny side of life. This in itself can make any changes that you are wishing for easier. Mercury's retrograde in your area of friends and friendships, alongside your career later in the month, may see you sidestepping through some awkward conversations. Hey at least your love life should be ok! Not to mention that inner confidence glowing beneath the surface of your thoughts. Moon in your love are 17th, 18th and 19th is a time for you to really set forth with what you want in your relationship.
Moon in Cancer April 3, 4, 5

Leo — July 24-August 23: Insights and secrets can be uncovered for you this month as Venus retrogrades through an area of your chart that lifts the lid on things you may have been missing in the past. Prepare to be surprised with what you uncover and also ready to act upon it. Harsh aspects from both Mercury, which is retrograde from the 9th, and Mars mean you don't want to be waiting around too long to take action, otherwise fate may step in and take action for you whether it's the type of action you want or not. This is the month for you to be in charge of your own destiny. Moon in your relationship area on the 20th and 21st arrives just as Mercury retrogrades back into Aries and Mars moves into Gemini. Expect a shift in energy and situations at this time and make it work for you!
Moon in Leo April 5, 6, 7

Virgo —  August 24-September 22: The good news for you in April is that Venus retrogrades right back in to your relationship area. This means that you have a good chance of putting any wrongs to rights if you have been having problems in your love life. It also means there is a high likelihood that someone from your past will make a reappearance in your life in an effort to reignite a relationship. Of course, with Mercury turning retrograde this month you could expect a few hiccups but Mercury is also in a nice aspect to your sign and it may not be till after the 21st when it moves in to Aries that you are affected in a negative way. At this time you may be missing something but not sure what it is. Therefore, wait till you have all the facts at hand before making important decisions. Moon in your relationship area on 22nd, 23rd and 24th allows for you to take stock of where you stand and what you want.
Moon in Virgo April 7, 8, 9

Libra — September 23-October 22: How's your love life? April should be an interest month for you as the Venus retrograde continues alongside Mercury also turning retrograde. Both these planets, at various times of the month, will move through your love and relationship area where you will have to think and act quickly to keep things balanced. To top it off, come month's end, Uranus will join Mercury and at this time you might with to count to 10 before you open your mouth. You never know what may come out of it and it may be something you end up spending quite a bit of time putting to rights. Full moon in your own sign on the 11th should shine a light on what you need to do to put your relationship back in order. Problem is, with the energy of the planets around you at this time you cannot afford a wrong move.
Moon in Libra April 10, 11, 12

Scorpio — October 23-November 22: Many things are stirring in your love and relationship area this month, not least of all a Mercury retrograde! For this reason you need to keep your wits about you when it comes to communication with your partner because misunderstandings can come crashing down on you pretty quickly with a Mercury retrograde in your relationship area. Adding insult to injury for you in this regard is Mars also transiting your love area. Now this can be a good thing if you are wanting to spice up your love life but it can also cause tension and friction. You need to guard against jumping in all guns blazing when it comes to what you assume is correct because with Mercury and Mars visiting this area of your chart together things can go wrong, and not in a small way. Moon in your love area 26th, 27th and 28th sees you out of the woods from these other transits and would be a good time to make any amends that need making.
Moon in Scorpio April 12, 13, 14

Sagittarius — November 23-December 20: The Mercury retrograde, which occurs from the 9th onward could cause a few problems when it comes to your work life. It is in this area of your chart until the 21st, during which time you would be well advised to let matters at work not become too intense. If there is something there that is bothering you, best let it slide by for the time being. After the 21st, when Mercury is still retrograde but also in a good position with your sign would be the time to get down and take care of things that you have been putting off. The Venus retrograde may have caused you a few headaches when it comes to your home life but rest assured these will easily be overcome and may actually be of benefit to you further down the road. The arrival of Mars in your love area on 22nd comes just in time for you to take full advantage of asserting yourself. The moon is in your love and relationship sector on 1st, 2nd, 28th, 29th and 30th.
Moon in Sagittarius April 15, 16, 17

Capricorn — December 21-January 20: Communication in relationships is top of the agenda for you this month as Venus retrograde moves in to an area of your chart that should have your in top form when it comes to verbalizing your needs within a relationship. Use this for all it's worth because Mercury will turn retrograde on the 9th. Whilst this can still work in your favor insofar as it will allow you to solidify any plans you are hatching you don't particularly want to be pushing your luck in being clearly heard during a Mercury retrograde. Timing is everything for you in April. Mars moves into your work area after the 22nd and even though you may think this works in your favor ie you can bury your head in work and just wait for problems to blow over, it would be a bad idea for you to do so this month. Moon in your love area 3rd, 4th and 5th is a great time to get the ball in motion for ironing out relationship kinks.
Moon in Capricorn April 17, 18, 19

Aquarius — January 21-February 19: Security and stability in your emotions and love life are top of your list of priorities in April. This is, not least of all, due to Venus retrograding in this area of your chart. Other planets impacting on you and a need to keep your life in balance is Mercury turning retrograde in an area of your chart that is linked to family and home life. If you don't have security and stability at home then you will feel the affects of this in other areas of your life. After the 21st, when Mercury moves into your communication area, you can let loose with what you wish to say to certain people but before then it may be best to keep quiet. Mars moves into a nice trine to your sign on the 21st thereby giving you the impetus to get moving and take action. Moon in your love area on 5th, 6th and 7th heralding the change in energy which is about to occur due to Mercury retrograde.
Moon in Aquarius April 20, 21
Pisces — February 20-March 20:
Venus is retrograde in your sign this month which should be doing wonders for your love life! However, Mercury and Mars may be countering any positives Venus retrograde is giving you. Both Mercury and Mars are in your area of communication and with the amount of energy Mars in this area can push onto Mercury then you may find yourself with a bad case of "foot in mouth" where you start saying things you do not actually mean to be discussing. This can change after the 21st when both planets change signs but you may be living with the repercussions of what has been said for a while. Therefore, reign in anything that you are thinking to say that you cannot back up. A Venus retrograde, in your relationship area, comes around rarely. No use spoiling it by putting your foot in your mouth and saying something to undo your love life. Moon in your relationship area 7th, 8th and 9th occurs just before Mercury turns retrograde so use these dates to your advantage.
Moon in Pisces April 22, 23, 24
---
Be sure to check out this month's tarotscopes too!
April 2017 Monthly Horoscopes
by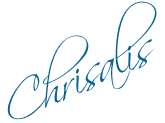 Personal Consultations:
If you would like to schedule a session with me, there are two ways to go about it. You can either purchase time either per minute (via Click4Advisor) or in blocks of 10-, 30- or 60-minutes (via PayPal). If I'm not showing as available, or if you want to purchase blocks of time through PayPal, please feel free to email me:




"




Chrisalis




$3.99 per minute








New Clients:
First Paid Session Only!
3 Minutes Free!



Flat-rate sessions available in 10-, 30- or 60-minute increments: Choose from the menu below: