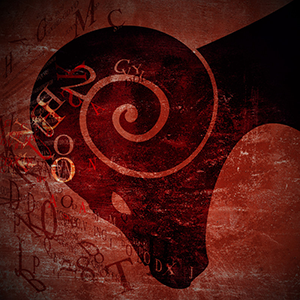 Happy Birthday Aries! Here are highlights for the month ahead.
Lunations: Moon Phases for the entire month:
New Moon: This month's New Moon occurs on April 5th at 15° Aries 17.
Full Moon: The Full Moon occurs on April 19th at 29° Libra 06.
Retrogrades: Jupiter goes retrograde on April 10th; Pluto goes retrograde on April 24th; Saturn goes retrograde on the 30th. All other planets are in direct motion for the month of April.
Ingresses: Mercury moves into Aries on April 17th; Venus moves into Aries and the Sun moves into Taurus on the 20th.
Continue reading for complete scopes for each sign:

Aries — March 21-April 19: Mercury moves in to your sign on the 17th, at which time it will have fully passed its retrograde shadow period. Expect communication to pick up from this date on. Shortly after this on the 20th, just as the Sun moves in to Taurus, Venus will be in your sign which will do your love life a lot of good. The confusion of the last 2 months should be swept away when this occurs and with Mars in your area of communication all month you will not be at a loss for words. Moon in your love area 18th, 19th and 20th will occur in opposition to Venus intensifying your emotions and need to push ahead with romance. All up April looks like a great month for you!
Moon in Aries April 4, 5 (New), 6

Taurus — April 20-May 20: April looks like a busy month for you with Mars moving in to an area of your chart which is conducive to you being able to accomplish a lot and also feel as if you come out on top. Communication and love will be important to you when it comes to your friends, especially in the first half of the month. You might wish to pay more attention to your relationship though during the second half of the month. Uranus is now fully in your sign for the next 7 years and as this month marks the beginning of this transit then you need to pay attention to what is around you. Uranus can change things for you unexpectedly. Moon in your love area 20th and 21st occurs just as Venus moves into an area of your chart which is quite romantic.
Moon in Taurus April 7, 8

Gemini — May 21-June 21: Jupiter, in your relationship area, opposes Mars in your own sign all month. This can make things very interesting, especially when it comes to romance. You may be finding you are trying to run before you can walk and just generally seeing life quicken it's pace. It's not the month for making big decisions which could have a big impact on you further down the line. Rather, this month is about extending your boundaries and perhaps trying a few new things that you've been wanting to do. End of the month with both Mercury and Venus in an area of your chart related to friends and socialising will be also be a time to get out there and shine. Moon in your love area 22nd and 23rd great time to have some fun.
Moon in Gemini April 9, 10, 11

Cancer — June 22-July 23: With Mars in an area of your chart causing confusion for you this month, you can be excused if you feel a little held back with anything you are trying to accomplish in a hurry. With both Mercury and Venus forming a trine to your sign till the 17th and 20th respectively, your emotions should be smooth and relationships running on an even keel. After the 17th when Mercury may be causing you to look more seriously at work and when Venus joins Mercury on the 20th then you may find yourself with a very interesting situation that can boost your career. Moon in your love area 24th, 25th and 26th is a great time to intuitively sense what you need to do next, with or without your partner.
Moon in Cancer April 12, 13

Leo — July 24-August 23: Mars is in a great position to help your career this month. You should be able to accomplish a lot in a short time. Mercury trines your sign after the 17th, shortly followed by Venus which will do wonders for your love life. This trine will be coming from an area of your chart known for fun and freedom. Whilst on one hand you may wish to devote time to work, on the other hand you need to make good use of the wonderful opportunity Mercury and Venus are offering you later in the month. A holiday or fun time with your partner is well in order. Moon in your love area 1st, 27th and 28th are key dates for romance. Take note to leave work behind you during these dates.
Moon in Leo April 14, 15

Virgo —  August 24-September 22: Both Mercury and Venus are in your relationship area this month till the 17th and 20th respectively. Whilst last month may have been a bit bumpy for you when it came to your relationship, April is a whole different story. You would do well to look at what you can do differently with your partner in order to facilitate clearer and smoother communication as Venus, planet of love, will assist you with this. There are more than the usual number of days the moon can also help you with your love life as it is in your love area on 2nd, 3rd, 29th and 30th. Perhaps the best dates for you though are when the moon is in your own sign on 16th and 17th as it forms aspects to Mercury and Venus that are beneficial for you.
Moon in Virgo April 16, 17

Libra — September 23-October 22: Mars is trining your sign all month giving you the get up and go needed to accomplish anything you have been putting off. It occurs in an area of your chart known for adventure and fun so you might be pushing the boundaries a bit when it comes to doing things you haven't tried before. Both Mercury and Venus are in a great position to help your relationship. Mercury moves into this area of your chart on the 17th, followed soon after by Venus, your ruling planet, on the 20th. Expect positives to come your way in a relationship at this time. Moon in your love area 4th, 5th and 6th gives you a chance at a fresh start when it comes to love. Especially on the 5th when the moon is new.
Moon in Libra April 18, 19 (Full) 20

Scorpio — October 23-November 22: Busy month for you and a lot of it may come from trying to juggle work and play. Last month's Mercury retrograde will still be travelling over the shadow degrees right up til the 17th. Shortly after this Venus will also change signs on the 20th and where Venus goes, loves follows. However, in your case Venus moves straight in to your work area which means you may need to make room for a bit more romance end of month than you feel you have time for. Mars is in a particularly energetic area of your chart. It will help you see the funny side to problems and likely have you feeling the need to get outdoors. Moon in your love area 7th and 8th is a time for new beginnings when it comes to your relationship.
Moon in Scorpio April 20, 21

Sagittarius — November 23-December 20: Mars is in your relationship area all month which should make April anything but dull when it comes to your love life. You'll be pleased to see the end of Mercury in your area of home and family as it is still going over its shadow retrograde degrees right up till the 17th. On this date it moves in to Aries and will be trining your sign, alongside giving a boost to your love life. This will be felt more, a few days later, on the 20th Venus also moves in to this area of your chart. Be ready for the real fun to begin around this time. Moon in your love area 9th, 10th and 11th is a time to be aware of what is around you as Jupiter is about to retrograde in your sign.
Moon in Sagittarius April 22, 23

Capricorn — December 21-January 20: April is a month where you will get a lot done. Mars is in your work area and not only will it be pushing you to get through your workload in record time, it will also be pushing you to finish anything in your personal life that you have been putting off. With Mercury now out of retrograde in your communication area, until the 17th, you will have the opportunity to put any wrongs to right that may have occurred last month. Venus will help you with this up until the 20th. Make sure you take advantage of Mercury and Venus' influence before they change signs on these dates. Moon in your love area 12th and 13th occurs just as Jupiter turns retrograde. Don't let this hold you back in planning some fun times.
Moon in Capricorn April 24, 25, 26

Aquarius — January 21-February 19: There's a lot of energy around for you this month as Mars trines your sign. This trine is related to a playful area of your chart. Don't say no to new opportunities or experiences as there may be few around for you in April. The second half of the month sees you firing on all cylinders mentally and intellectually. This is due to Mercury, on the 17th and Venus, on the 20th, moving in to the communication area of your chart. Great time for new ideas, specifically around your love life. Don't allow Jupiter's retrograde after the 11th in your friendship area to hold you back. Get out and have fun with friends. Moon in your love are 14th and 15th is a time for romance.
Moon in Aquarius April 1, 27, 28
Pisces — February 20-March 20: On the 17th as Mercury leaves your sign to move in to Aries it will also finally pass over the last degree of where it first went retrograde last month at 29th degrees Pisces. This is good news for you as it means the frustrations of the past 6 weeks or more will be behind you and you can look forward to smoother communication. Alongside this Venus is in your sign till the 20th helping your love life and allowing you to see what you want in your relationship. Moon in your love area 16th and 17th occurs just on the dark of the moon, when it is at the end of a moon cycle and about to go into a new moon cycle. Great time to be getting rid of outdated ideas and thoughts.
Moon in Pisces April 2, 3, 29, 30
---
Be sure to check out this month's tarotscopes too!
April 2019 Monthly Horoscopes
by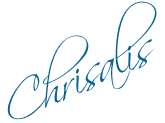 ---
Personal Consultations:
---
Hope you enjoyed your monthly horoscope. For a live psychic reading or astrological consultation, please feel free to email me at chrisalisreadings@hotmail.com.




"




Chrisalis




$3.99 per minute








New Clients:
First Paid Session Only!
3 Minutes Free!



Flat-rate sessions available in 10-, 30- or 60-minute increments: Choose from the menu below: