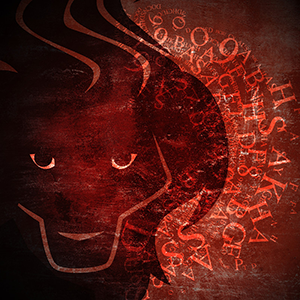 Happy Birthday Leo!
Here are some astrological highlights for the month ahead.
Lunations: This Month's Full Moon — the second and biggest "Super Moon" of 2014 — occurs on August 10th at 18° Aquarius.
The New Moon takes place on August 25th at 2° Virgo.
Retrogrades: No planets change direction this month. Chiron, Uranus, Neptune and Pluto are retrograde for the entire month of August.
Ingresses: Venus enters Leo on August 12th; Mercury enters Virgo on August 15th; the Sun enters Virgo on August 23rd.
Continue reading for complete scopes for each sign:

Aries — March 21-April 19: This month is going to be loaded with opportunities for you to reinvent yourself. With your ruler (Mars) now dignified in Scorpio and with the Sun, Jupiter and Mercury all moving through your 5th house, it should also be a month filled with energy, enthusiasm, drive and passion. This is the time to show the rest of the world what you're made of — none of this lollygagging around or couch potato stuff for you. If you're single, the world very well may be your playground. And if you're not, use these transits to rev up your existing relationship. Mars in Scorpio is passionate if nothing else (but trust me, it's never "nothing else"). This transit is also good for investing money, but hold off on that in the first week or so, as a hard aspect to Mercury and Jupiter could have you feeling just a little too confident and overdoing it. It's not the time to take risks — financial or otherwise. Venus moves into your romance sector on the 12th and catches up with Jupiter on the 18th. This should be a stellar week for you in the love and romance departments. But why limit yourself? Aside from a minor hiccup on the 26th, you should be able to milk these transits for all they're worth, right through to at least the end of the month.
Moon in Aries:  Aug 13, 14 and 15

Taurus — April 20-May 20: All you want  right now is some peace and quiet: a sort of respite from the intense focus on your career and professional aspirations over the last several months. With your ruler (Venus) now in Cancer and a part of a beautiful grand water trine between Saturn and Chiron, it almost looks like you're going to get it. This aspect is all about going with the flow and striving for harmony — particularly with respect to the people in your life: friends, neighbors / siblings and relationship partners. It's about aligning yourself with others, being on the same page and bringing your social interactions into balance. And as stated before, it's *this* close to happening. But along comes Mars– barreling through your relationship sector and forming stressful aspects to a lineup of planets in the area associated with home. What this means for you is a week or so of navigating potential land mines: a partner who thinks you're not spending enough time at home; an adult family member behaving like a child; a child getting too big for his britches — that kind of thing. It's only a week or so, then it's back to smoother sailing, with things becoming decidedly more pleasant on the homefront after the 12th. Relationships are still going to be testy, especially between the 25th and 27th. Take the time to resolve the issues that are brewing there now, as they're not going to just go away on their own.
Moon in Taurus: Aug 15, 16 and 17

Gemini — May 21-June 21: You should be in fine form this month, doing what you do best: keeping yourself super busy. Your ruler (Mercury) has just moved into your 3rd house (the natural Gemini sector) joining in with two other high-energy planets, the Sun and Jupiter. While you may get off to a bumpy start —  thanks to a  stressful Mars transit — that can also propel you forward toward achieving your goals. Work is a big focus for you now. Work as in "self-improvement — whether that's on the job or in your own personal life. The Mars in Scorpio moving through your work sector can act as a big motivator. But it's not the time for taking physical risks. The Mercury / Jupiter / Mars square can manifest as an accident or confrontation with a loved one. Use some of that excess energy to take care of projects around the home, especially after the 13th when Mercury moves into your 4th house. The New Moon on the 25th takes place in this area too — just as Mars catches up to Saturn. You may have to juggle responsibilities during this time, but  if anyone can do that successfully it's you. Think of it as an opportunity to funnel some of your frustrations into the completion of an actual project. Work and Home are featured then so try to put some time in on both.
Moon in Gemini: Aug 17, 18, 19 and 20

Cancer — June 22-July 23: Don't let anything (or anyone) come between you and your goals this month. Especially when it comes to making money. You've got some fantastic opportunities to line your pocketbook with extra cash, and as long as you're disciplined enough to hold onto it, increase your savings. Jupiter has just left your sign and moved into your money sector, joining the Sun and Mercury. These three planets rule work (Jupiter), money (the Sun) and networking (Mercury) for you, so it's bound to be productive. In the meantime, Mars has also just entered your 5th house — the area associated with creativity, self-expression, romance and children. This is where it may get sticky. While Mars in Scorpio is tied to passion and libido, it can also leave unwanted energy and aggression in its wake. This is not the time to A: gamble with money or love, B: get into power struggles with your children, or C: push for definition in your relationship. Try to "go with the flow" rather than engage in power struggles during this time. Venus is in your sign for the first half of the month, so focus on making love not war and you should be fine. Venus next moves into your money sector on the 12th and joins Jupiter there on the 18th. If you've been wanting to splurge a little or indulge a loved one, that's the time to do it.
Moon in Cancer: Aug 20, 21 and 22

Leo — July 24-August 23: You may feel like you're bursting at the seams with energy, enthusiasm and passion this month. Jupiter (your romance ruler) has now moved into your sign, joining the Sun (your natural ruler) and Mercury, your financial ruler. This is not only a good time to focus on making money, it's also good for attracting interested partners into your life. But this doesn't just happen on its own. It's all about a renewed sense of confidence and presence that is mirrored back to you by the people and events that surround you. If you're in a stagnant relationship though, watch out. A nasty Mars hit at the beginning of the month threatens to disrupt whatever's "stuck" in this area, which could leave you wishing you'd left well enough alone. It's good for breaking up anything that's crystallized, but not so good for fixing something that's inherently fixable. You're like a stallion chomping at the bit to break free when you might be better off cooling your jets for a few days. After that, things calm down considerably and can bring in new people who are vibrating at your same frequency. The full (Super) moon falls in your relationship sector on the 10th and Venus — the love planet  — moves into your sign on the 12th. This small window could be really important for you in the love department, so put your best foot forward and be open to all that the Universe sends your way.
Moon in Leo:  Aug 22, 23, 24 and 25

Virgo — August 24-September 22: It may take you a little time to get your bearings this month, especially if you're trying to make some headway in your personal and professional relationships. The rulers of these sectors (Mercury and Jupiter) are joined at the hip at the beginning of the month — which is a good thing. It says you're on the same wavelength as those who are important to you in these areas. But they're also both in the 12th house — along with the Sun — which means that the energy (and ultimate progress) they bring will be initially dormant.  The overt advantages of these connections won't be seen for some time. This period can mark a profound spiritual awakening, or it could just mean an opportunity to take a breather and recharge your batteries. Nothing wrong with that. Rest up though because planets start moving into your first house shortly thereafter. First it's Mercury (your ruler) on the 13th, then the Sun on the 23rd, and the Moon on the 25th. You're going to start feeling the need to put what you've learned into practice. Pay attention especially to that New Moon on the 25th. There's a line-up of planets on that day (six of them!) all at 16/17 °. With Mercury there in aspect to everything else, it could mark an important juncture in your evolutionary process. Use this energy as a springboard for working toward achieving your long-term goals.
Moon in Virgo: Aug 25 (New), 26 and 27

Libra — September 23-October 22: This month should be right up your alley with a multitude of social opportunities and a few nice career hits thrown in for good measure. You've been dealing with relationship challenges for some time. With Mars (your relationship ruler) in opposition to Uranus (your romance ruler) for the past several months, it's probably been a bit of a roller coaster for you in that department. While these two planets were not in direct opposition for the entire ride, the times they were almost certainly echoed into what may have seemed like one long drawn out drama. But the worst is over now and aside from a few bumps in the road (like early in the month) your focus is shifting to more comfortable, pleasant and casual connections. This is a good time for you to meet new people, form new alliances and broaden your social circles. There's still some residual Mars energy (aggression, impatience, competition) and with the Full Moon stretched across your friends and lovers sector on the 10th, you may have to figure out where someone fits in. This particular Full Moon is a part of a t-square with Saturn meaning that it won't be an easy decision or a smooth transition. Venus (your ruler) is in your career sector, and for at least part of the month involved in a grand water trine. This is a favorable aspect so shift your attention to this area and take advantage of the opportunities coming your way.
Moon in Libra: Aug 27, 28, 29 and 30

Scorpio — October 23-November 22: Things are looking up for you in two very important areas this month. First and foremost: career. With a lineup of planets — including both your financial rulers (Mercury and Jupiter) moving through your 10th (career) house, and with the ruler of your work sector (Mars) now moving through your sign, you should be sitting pretty in the professional arena. If you're not, get out there and pound the pavement because these transits don't just come along every day. Even Saturn has decided to cooperate. It's still in your sign, which means hard work. But it's moving forward again and will remain so as though the remainder of the year. The other area of focus for you this month — last but not least — is relationship. That Mars in Scorpio transit can enhance your sex appeal and boost you libido. It's a very magnetic placement that can be difficult to contain. On the upside it can bring in romantic opportunities (as well as passionate sexual interludes). But on the downside it can be excessive, all-consuming and extreme. You'll have to temper your drives with tenderness and sensitivity — and thanks to your relationship ruler (Venus) in Cancer, that's completely doable. Don't neglect your family during this time. The Full Moon on the 10th shines a spotlight in that area so somewhere in the middle of all these career and relationship aspirations make sure you check in there as well.
 Moon in Scorpio: Aug 3, 4, 5, 30 and 31

Sagittarius — November 23-December 20: You should be feeling right at home this month, with your ruler (Jupiter) now in its natural sector — the 9th house. This transit is perfect for anything that expands your horizons, whether that's pursuing a degree, learning a new language, embarking on a spiritual quest or just working on your own personal evolution. Travel is indicated and thanks to a conjunction with Mercury (your relationship ruler) early in the month, this isn't necessarily something you'll be doing alone. Plan a romantic getaway with a partner or if you're traveling solo be open to new possibilities. Another option with this conjunction is a message from a loved one who's far away. Relationship opportunities are strongest between the 12th and 18th, and on the 18th especially you may be looking at a "friend" in a whole new light. This is when the Moon moves into your relationship house and Venus meets up with Jupiter. You may have to resist the temptation to get involved in a hidden or clandestine affair. With Mars moving through your 12th house the impulse may be strong but can come back to bite you in the end. The New Moon on the 25th falls in your career sector and by that time the Sun and Jupiter have already stepped in. You'd be wise to shift your focus toward professional goals and aspirations later in the month because that's where you'll find the action. 
Moon in Sagittarius:  Aug 5, 6 and 7

Capricorn — December 21-January 20: While it's not exactly going to be business as usual for you this month, you are going to be spending a lot of time focusing on work and your career. The goal may be a bit different this time: it's more about making, saving and investing money than it is about professional recognition or acclaim. You could be at the top of your game and no one would even know it — nor would you care right now — as long as you're securing your financial future. You've got six planets posited in "succedent houses" now (eight once the Full Moon and Venus join in), the sectors related to conservation and preservation of resources. As such you'll be more concerned with keeping things steady than taking risks. A grand water trine involving your ruler (Saturn), Chiron and Venus reinforces this theme. This doesn't mean you'll get lazy. It means you're going to be focused on taking what you already have and turning it into more, with the goal of securing your financial stability. You could also come into money during this time, but these types of gains usually involve loss. You inherit money, but someone had to die. Or you win a lawsuit but had to go through some sort of trauma to get there. These are the sort of losses associated with 8th house "gains." Best to focus on building on what you for now rather than hoping for a windfall that comes with a dubious price-tag attached.
Moon in Capricorn: Aug 7, 8 and 9 

Aquarius — January 21-February 19: When is the last time you got to focus entirely on your relationships? You who are usually the first one a friend calls when they need something or who's the first to pitch in even when they don't ask? This month you get to shift your focus toward your own personal relationships rather than being the go-to person for someone who wants you to fix theirs. Mercury, Jupiter and the Sun are all lined up in your relationship sector at the start of the month, with Venus joining in later. These planets rule romance (Mercury), relationships (the Sun) and friendships (Jupiter) for you. Bring them all together into one place — and here's the clincher, it just so happens to be your relationship sector — and you'll be hard pressed to have time for anything else. If you're already involved, see it as a time to pamper your partner and enhance your existing relationship. And if you're not, don't be surprised if that's changed by month's end. Pay particular attention to the 12th (when Venus moves in), the 18th (when it conjuncts Jupiter) and the 25th when the Full Moon stretches out across your relationship axis. While it probably won't be all smooth sailing — there are a bound to be a few bumps along the way — it's likely to bring some new and exciting opportunities your way. If you play your cards right you should be singing a happy tune by month's end.
Moon in Aquarius: Aug 9, 10 (Full) and 11
Pisces — February 20-March 20: You'll be focusing a lot on work this month — although not necessarily in the professional sense. This is more about working on yourself, as in your physical health, your mental well-being and your spiritual evolution. You've got a packed 6th house this month and a retrograde ruler in the 1st. What this means for you is less effort put into making things happen in the outer world and more on preserving your own sanity. With Mars moving through your 9th house and in hard aspect to those 6th house planets, there could be some tension for the first week or so, and all the more reason to work on your own "stuff' rather than projecting it out onto others. But don't beat yourself up: these aspects are more about healing and forgiveness than anything else. In the meantime Venus is moving through your 5th house (the area associated with romance, creative self-expression and children). You should find solace through these avenues, so don't discount their importance. You could also be feeling homesick or sentimental this month: missing someone who is far away, longing for a closer connection with family members or wanting to reach out and touch someone across the miles. Don't hesitate to ask someone else for support for once. You may be surprised at how receptive your loved ones are, or how many would be there for you at a moment's notice.
Moon in Pisces: Aug 11, 12 and 13
Be sure to check out this month's tarotscopes too!
August 2014 Horoscopes
Personal Consultations:
If you would like to schedule a session with me, there are two ways to go about it. You can either purchase time either per minute (via Click4Advisor) or in blocks of 10-, 30- or 60-minutes (via PayPal). If I'm not showing as available, or if you want to purchase blocks of time through PayPal, please feel free to email me:







Melodie 

$3.99 per minute

$3.99 per minute


New Clients:
First Paid Session Only!
3 Minutes Free!



Flat-rate sessions available in 10-, 30- or 60-minute increments: Choose from the menu below: