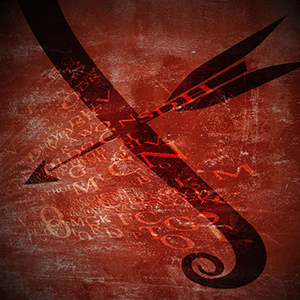 Happy Birthday Sagittarius! Here are highlights for the month ahead.
Lunations: Moon Phases for the entire month:
New Moon: The New Moon occurs on Dec 29 at 7° Capricorn 59″.
Full Moon: This month's Full Moon occurs on Dec 14 at 22° Gemini 25″.
Retrogrades: Chiron turns direct on Dec 1, Mercury turns retrograde Dec 19, Uranus turns direct on Dec 29.
Ingresses: Mercury enters Capricorn Dec 2, Venus enters Aquarius Dec 7,  Mars enters Pisces Dec 19, the Sun enters Capricorn Dec 21.
Continue reading for complete scopes for each sign:

Aries — March 21-April 19:  With both Venus and Mars in your area of friends and associated in December then you can be sure that there will not be a dull moment when it comes to your social life. Venus will be helping it along from the 8th till end of month and Mars is in this area of your chart from the start of the month up until the 19th. Expect a busy month when it comes to dealing with friends. Your work life is also prominent and with Mercury turning retrograde around the 19th in this area of your chart you need to be on top of things so as not to get caught out with Mercury's shenanigans when it turns retrograde. The moon is in your relationship area on 22nd, 23rd and 24th making it a very nice time for your love life leading up to Christmas.
Moon in Aries December  9,10, 11

Taurus — April 20-May 20:  Christmas looks to come early for you as the moon moves into your relationship area on Christmas eve. This is a time when you can smooth out any problems you've been having in your love life. It may not come a minute too soon either as you seemed to have had a busy month with work. Mars is in this area of your chart up until the 20th with Venus also in this area of your chart throughout the month. Don't go thinking you can get everything done single-handedly. It would be wise to leave to others the workload they should be sharing. Not only because it is the "fair" thing to do but also because Mercury is turning retrograde this month, on the 19th, and the last thing you want is mixed messages and confusion when it comes to your work life.
Moon in Taurus December 11,12

Gemini — May 21-June 21:  There is a full moon in your sign this month on the 13th / 14th which is also in opposition to Saturn. Given that full moons usually heighten the energy of the sign they fall in then you may find your thoughts and emotions running at a quicker pace than usual. That is unless a planet such as Saturn is involved, in which case you can expect a few setbacks or at the very least some serious thinking to be done when it comes to your love life. A week after this full moon Mercury turns retrograde and may have you wanting to dig up answers to questions you have been asking. With both Venus, from 8th and Mars from 1st to 19th in an area of your chart simply screaming at you to have some fun then you need to be careful that what you "turn up" doesn't turn around and come back to haunt you.
Moon in Gemini December 13, 14 (Full)


Cancer — June 22-July 23:  Communication is important to you this month and if you don't keep an eye on what you need to be doing when it comes to communication then it could become your Achilles's heel. This is especially true when it comes to relationships as Mercury, planet of communication, retrogrades in this area of your chart from December 19th. At the same time Mars, planet of war, moves into an area of your chart that is prone to feeling a bit too happy go lucky so the combination of both these transits could give you a good case of foot in mouth syndrome when it comes to what you are trying to communicate. Best stick to not trying to rock too many boats. You have a new moon in your relationship area on the 29th and you wouldn't want to miss out on the blessings this new moon can give your love life.
Moon in Cancer December 15, 16

Leo — July 24-August 23: Relationships are important to you in December with both Venus, planet of love, alongside Mars, planet of physical attraction, both moving through your love area at one time or another this month. Mars is in your love area from 1st till 19th December giving you the energy and get up and go to put your relationship back on track. From 8th through to end of month Venus will also be giving your love life a helping hand. It seems that this month there is a not a lot that can go wrong for you. Even the Mercury retrograde in your work area should be swinging in your favour if you have to go over any nitty gritty details. The moon is in your love area on 4th, 5th and 6th giving you that extra boost when it comes to relationships and just before Venus moves in to weave her magic.
Moon in Leo December 17, 18, 19

Virgo —  August 24-September 22: It's not the first half of the month you need to be looking at because that seems to be all about work. Mars in your work area will make sure of that, and Venus will also be lending a hand to this insatiable need you seem to have when it comes to work this month. It is after the 19th that December becomes interesting for you. This is when Mars moves into your relationship area and hopefully sparks will fly when it comes to your love life. Of course, at the same time Mars is moving into your love area, the moon will be in your own sign and in opposition to Mars. You need to take care around the 20th that things do not get out of hand and you are giving more time to your partner. The lure of work is often strong for Virgo but this is the one month you could well do without that distraction.
Moon in Virgo December 19, 20, 21

Libra — September 23-October 22: You may find yourself swaying from wanting or needing to stay close to home this month and also yearning for your freedom. Mercury is in an area of your chart, joined by Venus till the 7th, with both planets urging you to sort out problems within your home and family life. With Mercury turning retrograde on the 19th you need to be on top of whatever could cause you problems over the next few weeks. It may be that Mars, in your work area, from the 20th is part of the problem. There are only so many hours in the day where you can work and your work : home life ratio may be totally scuppered in December. The moon is in your relationship area on 9th, 10th and 11th. This coincides with Venus joining Mars in a particularly playful are of your chart. This is the time to let your hair down and enjoy yourself.
Moon in Libra December 22, 23, 24

Scorpio — October 23-November 22:  With Mercury in your area of communication this month, with the added bonus of it turning retrograde, you will certainly find your hands full when it comes to making sure that what you say is what you meant and that you are being "heard" fully. December is not the month to rock the boat or go off merrily on your own if you need help ask for it. Venus and Mars both have you wanting to stay close to home but come the 20th Mars moves into better position in your chart and one that could bring with it more than a few surprises for your Christmas. The moon is in your love area on 11th and 12th, this is usually a very nice time to focus on your relationship. However, Saturn is also in close to the sun on these days so you may feel more reflective than romantic.
Moon in Scorpio December 25, 26

Sagittarius — November 23-December 20:  You need to keep your wits about you this month as the planets change signs and you seem to have more on your mind than usual. Mars is in your area of communication allowing you to think quickly but not necessarily process your thoughts to make gains for yourself. This may be because you are not used to circumstances changing so quickly or it may just be down to Mercury turning retrograde in an area of your chart where you crave stability, and when it is not forthcoming then you try to chase it with possibly disastrous results. Venus will help to keep you calm from the 8th.  A full moon in your relationship area on the 13th falls in opposition to Saturn, again a very good time to keep your mouth shut and your wits about you.
Moon in Sagittarius December 1, 27, 28, 29

Capricorn — December 21-January 20:  There's a lot going on for you this month with Mercury in your sign from the 3rd and then turning retrograde on the 19th. Venus is also in Capricorn for the first week of December giving you an easy time when it comes to love and relationships. You might wish to use this period to make sure your relationship is running smoothly because after Mercury turns retrograde things could change, and usually not for the better. From the 20th onwards, with Mars in your area of communication, you may find that you have so much going on in your mind that you don't know where to start. If this is the case don't feel as if you have to do everything at once. Mid month sees the moon in your love area which is an excellent time to take advantage of some time with your partner as it is just before Mercury's retrograde.
Moon in Capricorn December 2, 3, 29 (Full), 30,31

Aquarius — January 21-February 19:  The month starts off with Mars in your sign, soon to be joined by Venus on the 8th. The combination of these two planets bodes extremely well for your love life! You might have Mercury messing around and retrograde in an area of your chart that could have you confused and mixed up as to what is going on but don't let that hold you back. It is not often you have Mars and Venus together in a sign so make the most of it… retrograde Mercury and all! You can worry about things after the 19th, when Mercury turns retrograde and Mars enters an area of your chart that will have you wanting more stability. Moon is in your relationship area on 17th, 18th and 19th, again being dates that herald a shift in your energy. Nevertheless, Venus is in your sign for the duration of the month so you can't do much wrong when it comes to love.
Moon in Aquarius December 4, 5, 6
Pisces — February 20-March 20: Mars moves into your sign after the 19th/20th which should bring with it some fresh energy to anything that was becoming a bit stale in your life. If you were planning on making some changes to any area of your life then this is the time to do it. December 20th is also the winter solstice, the shortest day of the year. Keep this in mind in relation to the energy Mars is bestowing upon you, then you can leap into something new and fresh after this date. The moon in your relationship area on the 19th, 20th and 21st also suggests you will be looking for a fresh start in your love life. Plan your next move and let it work for you rather than against you. In other words do not allow any out of control Martian energy to lead your emotions astray. Stick to your guns and what you want.
Moon in Pisces December 6, 7, 8
---
Be sure to check out this month's tarotscopes too!
December 2016 Monthly Horoscopes
by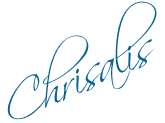 Personal Consultations:
If you would like to schedule a session with me, there are two ways to go about it. You can either purchase time either per minute (via Click4Advisor) or in blocks of 10-, 30- or 60-minutes (via PayPal). If I'm not showing as available, or if you want to purchase blocks of time through PayPal, please feel free to email me:




"




Chrisalis




$3.99 per minute








New Clients:
First Paid Session Only!
3 Minutes Free!



Flat-rate sessions available in 10-, 30- or 60-minute increments: Choose from the menu below: