Here is the Ask the Astrologers Weekly Astro Forecast for the week of Dec 4, 2016 – Dec 10, 2016:
We start this week on Sunday with a Moon in Aquarius which semi-sextiles Mercury in the early morning hours and then later in the day squares Neptune. The Aquarius Moon is about being innovative and thinking outside the box. You may encounter some very opinionated people during this time, or you may find yourself getting a little more rigid about your own progressive ideas.
It's a good time to think about marching to the beat of your own drum, but try to tone down any inclination to be rebellious or defiant. The Mercury semi-sextile emphasizes rational thinking (especially with Mercury in Capricorn a sign that shares dual-rulership with Aquarius), while the square to Neptune can trip you up briefly and see you questioning everything you believe in.
Monday's lunar aspects are mostly harmonious. The Moon — still in Aquarius — conjuncts Mars, trines Jupiter, sextiles Saturn and sextiles Uranus before the day it through. As lunar aspects are fleeting they may pass by with hardly a mention, especially since most of this happens in the early morning hours and the Moon spends a good part of the day (after 11:20 am UT) void of course.
The Moon is still void until 4:30 am on Tuesday, when it moves into Pisces. The void of course Moon is a common occurrence; it marks the period of time between the Moon's last aspect in one sign and its ingress into the next. In this case it doesn't make an aspect to another planet (Mercury) until around noon.
Any aspects involving the Moon are temporary are likely to fly by almost imperceptibly. But that doesn't mean these three days will be uneventful. There are still always transits in play: planets interacting with one another and blending or communicating their unique energies.
Venus moves into Aquarius on Wednesday. This is a friendly, sociable Venus with a penchant for rebellion and eccentricity. It opens us up to broadening our minds and forming connections with people from all walks of life. It's independent and autonomous, with progressive social values and an interest in humanitarian principles.
Now is the time to explore your views on what makes a relationship unique. It's time to throw out preconceived notions and ideas and to be more tolerant and accepting of the multitude of different relationship styles. This signature is also excellent for expressing your own individuality. It's good for "flying your freak flag" and acknowledging the same in others.
For more information on Venus in Aquarius, feel free to read my article on the Ask the Astrologers website.
Also on Wednesday, Mars trines Uranus and semi-sextiles Chiron, while the Sun semi-sextiles Pluto. Starting with the Mars / Uranus trine, this is a high-energy aspect that can have you feeling like you can succeed in anything you set your sites on. There's not a lot of forethought there; it's all action, energy and innovation. It's moving forward in leaps and bounds, breaking through whatever has held you back in the past and pushing past limitations.
The semi-sextile to Chiron brings in a similar transit between Uranus and Chiron which has been in play for several months. Because Mars and Chiron are also in mutual reception, it emphasizes the focus on social activism and taking a stand for what we believe in. The Sun / Pluto semi-sextile helps to focus this energy into something powerful and ultimately pro
Mercury trines the North Node (and sextiles the South Node) on Thursday. This trine is all about developing a comfortable rapport with others. It's about generating a meeting of the minds and communing with those who are on the same page. As the North and South Nodes are always in opposition, the North Node trines Mercury at the same time it sextiles the South Node. Think of this as a relatively painless give and take, even with Mercury retrograde.
This aspect emphasizes karmic interactions with others. Whether this relates to romantic relationships or friendships and family members, keep in mind that a lot of progress can be made during this transit.
On Friday, the Sun sextiles Jupiter. Jupiter is the planet associated with higher consciousness and spiritual pursuits. This transit refers to a joining of hands between two very dynamic energies which can propel you toward pursuing your goals with confidence and enthusiasm.
This transit can see you feeling good about yourself, which will draw people to you and open doors that you haven't even knocked on. It's a relatively passive transit though so keep in mind that it's going to be up to you to step inside.
The Sun conjuncts Saturn on Saturday, and brings with it the structure and discipline that are necessary for formulating long-term goals. If you're making plans for the future — as in the year ahead — this is a good time to do it.The Saturn / Sun conjunction is excellent for focusing on your career and professional goals as well; since it takes place in the sign associated with higher mind ideals (Sagittarius), you might be thinking about going back to school or rounding out your spiritual aspirations.
Also on Saturday, Mercury sextiles Neptune and Chiron semi-sextiles Uranus. Starting with the Mercury / Neptune sextile, this aspect is excellent for meditating, journaling, or any type of creative communications (songwriting, poetry, composing love letters, etc.) It's also a highly sensitive aspect that favors getting in touch with your intuition and paying attention to your dreams.
The semi-sextile between Chiron and Uranus has been in play for several months. It's come together and then spread apart and then come back together several times due to these planet's respective retrograde cycles. This transit brings together the planet associated with progress, innovation and change (Uranus) with the planet that is associated with healing through sacrifice and suffering.
This is especially relevant as the asteroid Ceres also goes stationary direct on Saturday, in almost exact conjunction with Uranus. This combination emphasizes the importance of joining together with others and working to make a difference in your community and in the world around you.
That's it for this week, see you next Sunday!
Here is this week's astro calendar; click on it to view it full-sized.

---
Weekly Astro Forecast —
Dec 4, 2016 – Dec 10, 2016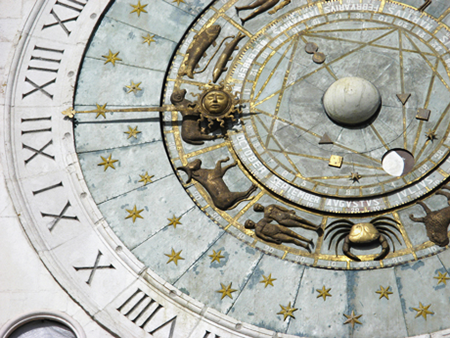 By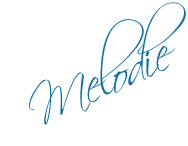 ---
Thinking about learning Astrology? I highly recommend Stephen Arroyo's Chart Interpretation Handbook and Demetra George's Astrology for Yourself.
Don't forget to check out more Weekly Astro Forecasts and our Monthly Horoscopes too!
Want to see where these transits are hitting your natal chart? Check out our Free Natal Chart Calculator.
You can also read more of my articles here.
Personal Consultations:
If you would like to schedule a session with me, there are two ways to go about it. You can either purchase time either per minute (via Click4Advisor) or in blocks of 10-, 30- or 60-minutes (via PayPal). If I'm not showing as available, or if you want to purchase blocks of time through PayPal, please feel free to email me:







Melodie 

$3.99 per minute

$3.99 per minute


New Clients:
First Paid Session Only!
3 Minutes Free!



Flat-rate sessions available in 10-, 30- or 60-minute increments: Choose from the menu below:

This forecast also appears on the Psychic Scoop website.