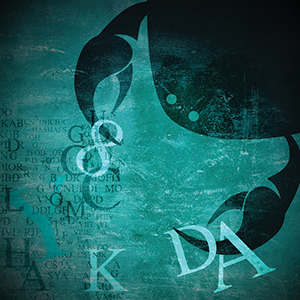 Happy Birthday Cancer! Here are some highlights for the month ahead:
Lunations: The New Moon this month is on July 8th at 16° Cancer.
The Full Moon takes place on July 22nd at 0° Aquarius.
Retrogrades: Saturn is retrograde until it turns stationary direct at 4° Scorpio on July 8th. Uranus turns retrograde on July 17th at 12° Aries.
Mercury is retrograde until it turns stationary direct on July 20th at 13° Cancer. Chiron, Neptune and Pluto are all retrograde for the entire month of July. 

Ingresses: Mars moves into Cancer on July 13th.  The Sun enters Leo and Venus enters Virgo on July 22nd.

You may be thinking a lot of home and family this month and have a few lessons to learn before the month is over. There seems to be a continual theme of the need to not overstep boundaries as if you do so things could blow up for you in a fairly spectacular way. This is especially true around the 27th when Mars and Jupiter are in opposition to Pluto, an aspect which may see you having to use all your strength not to be pulled into a power struggle because if you are it may all blow up around you and you may come out the worst for wear. Keep an eye on your love life around the 8th and 9th when something unexpected could happen that puts a smile on your face.
Moon in Aries 1, 2, 28, 29 July

Relationships should be improving for you this month as Saturn turns direct on the 9th. This doesn't mean you can just do or say as you wish because sitting in your area of communication is Mercury and this month it is retrograde until the 22nd. This means that regardless of how well things are going for you this month you still need to watch out for something that could blow up and backfire especially when it comes to communication. Around the 22nd Mars and Jupiter come into close alignment and may cause you some anguish in holding your tongue so as not to upset others but with Saturn aspecting these two planets favorably you can use the energy you have around you at this time to bring together any lose ends in any writings or correspondence you need to complete.
Moon in Taurus 3, 4, 30, 31 July

After a year of Jupiter in your sign… which by the way is a lucky thing to have… it has now moved into your area of security. Financial planning, security for yourself and others may be at the forefront of your thoughts this month. With Mercury retrograde also in this area of your chart though it is time for planning and not acting. So get your books in order and call forth any help you need to make your plans come to life. Mars and Jupiter may give you some help with this around the 22nd when life may notch up a gear or two and have you caught up in grand plans… the sort of plans you need to wait till they settle before they become clearer.
Moon in Gemini 5, 6 July

July is a big month for Cancerians with a lot going on in your sign. Mercury is retrograde so expect a bit of frustration around communication and communication devices. Jupiter has finally moved into your sign promising a year of luck and laughter. Lilith (the black moon) is in close contact with Jupiter all month giving you a chance to sift through your emotions under a ray of sunshine. The new moon on the 8th in your own sign not only enhances your senses and gives you a way forward it is also trining Saturn which is also turning direct thus allowing you to put your thoughts into action. Not in a forceful way but in a way that let's you know everything is going to work out well.
Moon in Cancer 7, 8, 9 July

Love is in the air for you this month as Venus travels through your sign up until the 24th. What Leo doesn't want Venus the planet of love shining down on him/her and adding a boost to their love life. Be careful that you don't allow your head to reach too high into the clouds though as you have a lot going on in your area of spirituality including a retrograde Mercury and as Jupiter has just also arrived in this area of your chart you don't' want to go doing too many things at once as they may all collide to find you not knowing what to do next. Take your time to get used to this energy and if any new area of learning catches your eye then take a further look at it.
Moon in Leo 10, 11 July

Venus is in your sign after the 24th but until that date you have bigger fish to fry and other things to take care of besides your love life… and I don't mean work! Your area of friends and friendships this month takes a turn for the better perhaps allowing you to slow down a bit and see what a bit of socializing has to offer you. This may have been an area that you have sorely missed out on over the last 12 months but now Jupiter has moved into this area of your chart you can expect some changes. Don't feel as if you have to sit at home, work all hours or miss out on fun. Jupiter will be pushing you to go out and reconnect with people you may not have seen for a while whilst also opening the door to making new friends.
Moon in Virgo 12, 13, 14 July

Work and career goals are high on the list of your priorities this month and with Jupiter moving into this sector of your chart you have every reason to be smiling when it comes to success. With Mercury retrograde it would be good to take your time to plan your next move rather than launching yourself in feet first to something new. Throughout the latter part of the month as Mars and Jupiter come together and form a trine to Saturn keep an eye and ear on what is around for you as any goals you do have are much more likely to come to fruition with minimum effort on your part.
Moon in Libra 15, 16 July

Saturn turns direct in your sign on the 9th allowing you to free yourself up a bit from any energy that has been holding you back. With Mercury retrograde in your area of higher learning mixed with fun and adventure any thoughts you are having on new courses or starting something new may be held up for a while but remember it is a great time for planning so explore what avenues are open to you. The Mars, Jupiter and Saturn trine shall also help you with this and as Mercury turns direct around the 22nd you may well be in a position to go forward with any plans you have made.
Moon in Scorpio 17, 18 July

You may have just lost Jupiter from your area of love and relationships but that doesn't mean July will be boring for you when it comes to your love life. Mars will be spicing things up for you till the 15th which is something you no doubt will take advantage of. On top of this Venus will also be offering your love life a boost as it trines your sun sign till the 24th. You may also find out some secrets that you have been trying to get to the bottom of don't act too hastily though as Mercury is retrograde and you may wish to wait and process what you learn before jumping into any conversations too quickly.
Moon in Sagittarius 19 20 July

Relationships are high on your list of priorities this month with several planets lined up in this area of your chart including Mercury which is retrograde till the 22nd so you may want to hold off on any deep conversations with your partner till this period has passed and you are perhaps thinking a little clearer. Regardless of this you still have some great things to look forward to including Jupiter which has just moved into your relationship area along with the promises of lots of luck in love and romance and perhaps a challenge to yourself to step outside of your comfort zone. As Mars comes into alignment with Jupiter around the 23rd you may well be faced with a situation that is outside your comfort zone and have to think quickly on your own response.
Moon in Capricorn 21, 22 July

Although your mind may be on work this month with several planets in this area of your chart including the great benefactor Jupiter you might also wish to take notice to what is happening in your love life. Venus will be travelling through this area of your chart till the 24th no doubt giving you many chances to sweep someone off their feet or be swept off your own feet. As well as the line up of planets in your work area you also have Saturn turning direct after the 9th giving you an even bigger boost to your career and how you are seen in your workplace. Impressions count and this is the month to make sure you are noticed.
Moon in Aquarius 23, 24 July

Everything is shaping up quite nicely for you in July with planets in Cancer and Scorpio trining your own sign and allowing you a little breathing room to explore some new areas of your life. Firstly, the Sun, Mercury, Mars (after the 15th) and Jupiter are all in your area of romance, fun, creativity and play and at various times during the month some of these planets will form a nice trine with Saturn which is turning direct on the 9th allowing you to forge forward with any plans you have and expanding your horizon even further. Around the 24th Venus moves into your relationship area so it seems nothing can go wrong for you this month… enjoy.
Moon in Pisces 25, 26, 27 July
July 2013 Monthly Horoscope
______________________________
Our horoscopes are now syndicated! You can also find them on the following sites:
Special thanks too to both The Horoscope Junkie and Top 100 Horoscopes for featuring us on their site!
You can add your link to botid.org to improve marketing This site is listed under Astrology Directory