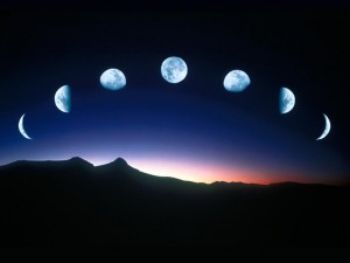 MOON IN ARIES  
6/29/2013 1:06 pm DISSEMINATING phase and 7/26/2013 5:30 pm DISSEMINATING phase
With the moon now in Aries its time for action! You may feel like acting on your impulses without hesitation (in other words without thinking twice!)… you may wish to think on that for its own sake if nothing else. There is an added emphasis right now for going after what you want whether that be work, romance, a new image, etc. Try to keep things in perspective though and use this time to surge ahead with a good plan as opposed to rushing in without thinking things through.
MOON IN TAURUS
7/01/2013 5:44 pm LAST QUARTER phase and 7/29/2013 0:44 am DISSEMINATING phase
The present Taurus moon should see you slowing down from the last few days and appreciating life's finer pleasures. Good food, wine and company now something you can focus on whilst also enjoying a slower pace of life. At this time your security is important to you and there may be some alarm bells ringing if this is not being met. For this reason you may like to use the next few days to infuse in yourself what it is that makes you feel secure. It may be love, money, friends, work but whatever it is this is a good time to infuse it into your thoughts and take steps to build on it.
MOON IN GEMINI 
7/4/2013 11:42 am BALSAMIC phase and 7/31/2013 3:42 pm LAST QUARTER phase
Communication, talking, socializing are way up high on your list of priorities just now as the moon goes into Gemini. You may also feel like spending time with siblings or catching up on any back log of communication you have been landed with or let pile up on its own. Check on any bills that you may have overlooked. Time spent with loved ones should be quite constructive with communication so if there is anything you have wanted to speak on but haven't had a chance – now would be a good time to talk.
MOON IN CANCER
7/06/2013 6:14 pm BALSAMIC phase
New Moon, 16 Cancer; 7/8/2013, 3:15 am
For the next few days the moon will be feeling right at home in its own sign of Cancer (which it is the ruler of). During this time your may find you are more sensitive to the feelings of or comments of others. If you find yourself wanting to hide away in your shell just know that it will pass. It may be a good idea to spend some time with family or at home. Cooking, cleaning and being a bit of a domestic goddess come to mind on how you can constructively spend the next few days. Cancer is also about taking care of others and while the moon is travelling through this sign you may also want to take a bit of time to think of what you may need to take care of yourself better.
MOON IN LEO
7/09/2013 6:48 am NEW phase
With the moon in Leo for the next few days you may wish to get in touch with your inner child. A Leo moon can also give your romantic life a boost but just be careful you are not caught up in any dramas (remember Leos like the limelight). This is a time for laughter, fun and flirting… although not necessarily in that order! A time to get in touch with what is in your heart and enjoy yourself. You may also feel like doing something new to your appearance as the need to look good and be noticed is high just now. It is a great time for a party as people are feeling happy and open. Everyone wants to shine and be noticed. Laughter and good times are around when the moon is in Leo.
MOON IN VIRGO
7/11/2013 6:12 pm CRESCENT phase
The moon in Virgo may take you into a more analytical frame of mind when it comes to your emotions. As it is following on from the more robust sign of Leo (which the moon has just left) you may be finding you are using this time to thinking of life in a more serious way and wondering what the last few days were all about. For this reason I hope the last few days were good for you and you got to let your hair down…. lol… because now that the moon has moved into Virgo life will become a bit more down to earth and practical so let's hope you didn't do anything that brings you down to earth with a bump. The moon in Virgo is great for getting things done. A time to think about your health and that of others including pets. This is a moon about service to others and putting those you care about before yourself.
MOON IN LIBRA
7/14/2013 3:41 am CRESCENT phase
With the moon now moving into Libra your focus is on partnerships and how you can balance these out. It is a time when you may be focused more on your partner than yourself and if you find this to be the case… keep in mind it takes two to make a relationship. Socially you may be feeling like taking things easy and relaxing. This is not a time to make big changes in your life. You may also feel like changing your appearance or just spoiling yourself a little bit more than your usually would. Balance and harmony seem to be the order of the day and you may find yourself bending over backwards to accomplish this within your relationships… as I said above… it takes two to make a relationship so don;t go doing all the hard work yourself… leave something for the other person to work on also. Remember that the moon in Libra strives for balance and in this instance balance means – give and take.
MOON IN SCORPIO
7/16/2013 10:25 am FIRST QUARTER phase
With the moon in Scorpio you may be feeling more than a little guarded with your emotions and you are not the only one! Those around you may not be wanting to answer questions you put to them which will only make you want to dig deeper to find answers. Be careful you don't start imagining problems where none exist. Because of the tendency for Scorpio to need to know and do all in their power to find things out you may find that this could cause you to push the other person away from you rather than any offering of information bringing you closer together. The moon in Scorpio is a deep, intense time especially emotionally. You may not feel that comfortable but you may find that in pushing your boundaries you may come to a new understanding of what it is like for those with a strong Scorpio influence in their chart.
MOON IN SAGITTARIUS
7/18/2013 1:55 pm GIBBOUS phase
With the moon now in Sagittarius you can be excused for wanting to make the most of it and having a good time. Following on the heels of the rather constricted moon in Scorpio the moon in Sagittarius can feel like a breath of fresh air. We may feel like gaining new knowledge, seeing new places or just making plans for these things. Optimism is in the air for us and we can make good use of that by re programming our thoughts to incorporate a little more positive thinking in our lives. Be careful not to overdo things though because with the moon in this sign we are likely to go to excess. Even with letting our opinions be known we may over do things and blurt out something before we know just what we have said and inadvertently set ourselves up for problems. Good luck… the moon in Sagittarius is all about luck!
MOON IN CAPRICORN
7/20/2013 2:40 pm GIBBOUS phase
The moon has now moved into Capricorn which is a sign of stability and practicalities. You may find yourself wanting to tie up lose ends with your work or business. At this time your public profile and what others think of you is important along with how you can show yourself as more professional to the world at large. This is a time for making plans and setting out ways you can stick to them to further yourself. Climbing to the top and making a good impression along the way are things to keep in mind just now.
MOON IN AQUARIUS
7/22/2013 2:08 pm GIBBOUS phase
Full Moon, 0 Aquarius, 7/22/2013;2:17 pm
The moon has now moved into Aquarius bringing with it a feeling of lightness after being in Capricorn the past few days. With the moon in Aquarius you may feel like letting your hair down and doing something a bit different. There is an energy around that brings people together during this time and spending time with friends is high on your list of priorities. Take note of any sudden flashes of insight you have just now also as you never know where they will lead you…. wherever it is though this is a time of following yourself even if that means dancing to a different tune to others.
MOON IN PISCES
7/24/2013 2:23 pm LAST QUARTER phase
With the moon now in Pisces you may be feeling a bit dreamy and wanting to sit back and relax. Creativity and reflection are high on your list of priorities just now and you can use this time to get to the bottom of any problems you have been having by new routes of exploration. Meditation, psychic awareness and spirituality appeal to you at the moment. Using your imagination to access deeper aspects of yourself in order to move forward. This is also a time where you need to be careful of excess use of alcohol/drugs.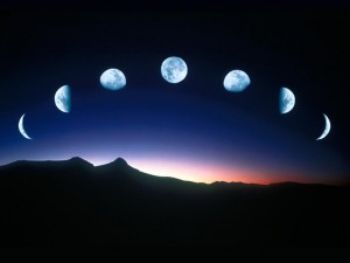 Moon through the Signs July 2013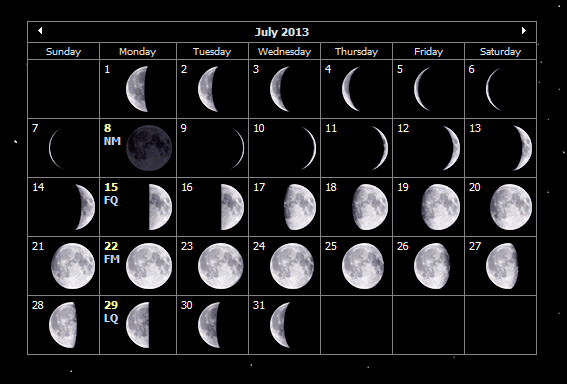 July 2013 Moon Phase Calendar; Eastern Time Zone