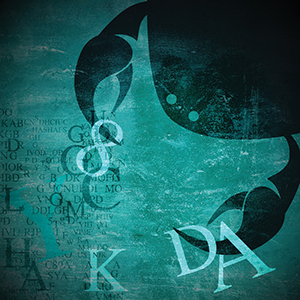 Happy Birthday Cancer!
Here are some astrological highlights for the month ahead.
Lunations: Moon Phases for the entire month. There are two Full Moons this month: the first Full Moon occurs on July 2 at 9° Capricorn 55′. The second Full Moon (called a "blue moon) occurs on July 31 at 7 Aquarius 55′.
The New Moon takes place on July 16th at 23° Cancer 14′.
Retrogrades: Venus turns retrograde on July 25th; Uranus turns retrograde on July 26th; Chiron, Saturn, Neptune and Pluto are all retrograde for the entire month.
Ingresses: Mercury enters Cancer on July 15th; Venus enters Virgo on July 18th; the Sun and Mercury enter Leo on July 23rd; Venus retrogrades back into Leo on July 31st.

Aries — March 21-April 19: You start the month with a beautiful Venus / Jupiter conjunction in Leo moving through your romance sector. This is an excellent aspect for making love not war, especially since these two planets are your relationships and higher mind communications rulers. You might find yourself involved in a long distance relationship, or making plans to take a trip with a loved on. Things may get heated for you at home — especially around the middle of the month when Mercury / Mars and Pluto (as well as the Moon on the 15th) come together in an explosive aspect. You want to choose your battles wisely and make sure you're looking at your own part in any conflict that erupts. Mars isn't happy in Cancer and can manifest as taking things too personally, making mountains out of molehills and reading too much between the lines. Later in the month, when your relationship ruler (Venus) goes retrograde and moves back into your romance sector, you may find yourself reconnecting with an old flame. While any relationship begun under this transit is not necessarily going to last, you'll at the very least be able to resolve past issues and tie up loose ends. In fact this is a good time to do just that, whether it means reaching out to someone and giving them closure or getting it for yourself.
Moon in Aries:  July 7, 8 and 9


Taurus — April 20-May 20: You start the month feeling closer than ever to those you love. Between your ruler (Venus) conjuncting Jupiter on the 1st and a lineup of planets (including the New Moon on the 16th) in Cancer in your communications sector, you're going to be feeling not only more affectionate but also more capable of expressing your feelings. Family members may be for an extra dose of love and affection at the start of the month, but later on — after Venus moves into Virgo on the 18th — it could shift over to lovers and romantic interests. You may feel like sticking closer to home this month anyway — with all of your personal planets below the horizon — but pay close attention the 15th and 16th when a conflict with a sibling or neighbor could upset the peace and quiet you are striving for. This is not the time to get into religious or political debates with anyone. Your ruler turns retrograde on the 25th (where it will remain until September). You may have to think up some new strategies during this time as the retrograde Venus turns in on itself. This is not a bad thing — far from it. It can be tremendously insightful and empowering. Use this time to get a clearer perspective on what you really want, for yourself and for your relationships.
Moon in Taurus: July 9, 10, 11 and 12

Gemini — May 21-June 21: You can do a lot of brainstorming and networking with others this month, particularly during the first week of July. Your ruler (Mercury) is in your sign until the 8th, when it moves into Cancer and shifts your attention to home, family and money. This is a great month for you to put on your thinking cap and figure out ways to increase your nest egg. You may be tempted to spend money as fast as it comes in though so try to exercise some discipline. Are you taking care of your health? A retrograde Saturn in your health sector now can bring issues you've neglected in this area to the forefront. This isn't the time to ignored health-related issues, rather this is the time to take stock of how you've been treating your body and work on getting in better shape. Venus moves into your home and family sector on the 18th. This is a good time to do some remodeling or landscaping around your home. It's good for making things beautiful and comfortable and for increasing the value of your home. Later in the month you find yourself feeling less sociable. But you can make great strides with your most intimate relationships — close friends, neighbors, family members and children. Foster those relationships this month and worry about your social and casual acquaintance connections later.
Moon in Gemini: July 12, 13 and 14

Cancer — June 22-July 23: The New Moon falls in your sign on the 16th, along with Mercury, Mars and the Sun. While this is excellent for you as far as getting a jump start on any new projects, it may not be the smoothest period for you in the relationship department. Right around that time — for a day or so before and after — Mercury and Mars move into a tense aspect with Pluto and can create the kind of fireworks that no one is comfortable with. This is not the time to back anyone into a corner or assert your needs on another. But it's a good time to hold your ground and not let anyone else make you feel small. This New Moon conjuncts the fixed star Pollux, which can be brazen, reckless and rash. If you've bottled up old old hurts and resentments, is the time to release them; just make sure you do it with compassion and consideration. In the meantime your relationship ruler has retrograded back into your romance sector. This can bring someone back in from the past, either looking for a second chance or wanting to resolve old conflicts. This can be tremendously healing and liberating for you, as long as you recognize that it's more about tying up loose ends than it is opening old wounds.
Moon in Cancer:  July 14, 15 and 16 (New Moon). 

Leo — July 24-August 23: Who says you can't have it all? With Venus and Jupiter conjuncting in your sign on the 1st, and the Sun and Mercury joining in later in the month, July should be at the very least a pleasant month for you. You'll have financial, romance and travel opportunities, with social opportunities thrown in for good measure. It's not perfect (it never is) — Mars is moving through your 12th house of "open enemies" all month long, so be on the lookout for someone trying to sabotage your happiness, especially around the 15th and 16th. Your relationship ruler also goes retrograde this month, right on the heels of Venus turning retrograde (on the 25th and 26th). You may need to take a second look at your love life. Are you in a relationship now that's just not cutting it anymore? Has your partner thrown you a recent curveball? It's not the time to make a major decision, but it is a good time to review your needs and see if they line up with your situation. If not, use this time to figure out how to make that happen. You may also fall into a good career opportunity around the 18th when your 10th house ruler (Venus) moves into your money sector. This could be a good time to jump start your career so find a way to take advantage of it.
Moon in Leo:  July 16, 17, 18 and 19

Virgo — August 24-September 22: You may have been doing more isolating in recent weeks than you've even allowed yourself to be aware of. You can get so caught up in doing your own thing — focusing on independent projects or immersing yourself in work — that before you know it you're somewhere off on your own while the world keeps spinning around you. Luckily for you this month that's all going to change. With the New Moon taking place in your social sector and your ruler moving into your sign, you're going to be given more opportunities to connect and interact with others. If you're single this can mean a new love interest coming in, especially after the 18th. And if you're already involved you may see your partner being more attentive, demonstrative and affectionate. Venus moving into your sign can also have you feeling better about yourself. Your appearance and your physical well-being. Your relationship ruler is still retrograde but it's dignified by sign, and your relationship co-ruler is just on the verge of also moving into Virgo. Use this time to look at what you bring to the table, what you can do to make improvements to your physical, emotional and spiritual well-being. Venus retrogrades back into your 12th house at the end of the month, which may see you retreating back into yourself for a bit.
Moon in Virgo: July 19, 20 and 21

Libra — September 23-October 22: Pay attention to your finances this month, especially with respect to any old debts that are coming due or financial obligations that you may have put off until the last minute. With Saturn retrograding into your money sector and with your 8th house (other people's money) ruler — Venus — going retrograde later in the month, this may very well be a time when the chickens come home to roost. As Venus is also your primary ruler, there may be lots of instances where you find yourself revisiting the past, experiencing moments of deja vu, or tying up loose ends. Venus starts the month in a beautiful conjunction with Jupiter, making it a good time to pamper yourself and treat yourself to something special. But you don't want to get too extravagant — even though this conjunction is in Leo — because it's also going to be important to keep an eye on your expenditures. This is a good month for interacting socially with others. Making new friends and reconnecting with old ones. Though you may need to steer clear of certain people around the 15th, as your relationship ruler moves into a nasty configuration with Mercury and Pluto at that time. Overall though this should be a pleasant month with lots of opportunities for social interactions and play.
Moon in Libra: July 21, 22, 23 and 24

Scorpio — October 23-November 22: You may be on the go quite a bit this month, with all of your personal planets above the horizon and Jupiter / Venus moving through your 10th and 11th houses. These two areas are both related to the public eye: the 10th house is more about career and reputation, where the 11th is more about friendships and social interactions. You may not feel like you're accomplishing much as far as your long term goals go, but that's because this is a period of regrouping and revisiting rather than accomplishing. Pluto (your ruling planet) is now retrograde as is Saturn in your sign. These planers are in mutual reception which means that you can make a lot of headway in figuring out what you want to do, even if you don't set about doing it for some time. The Sun and Mars (and later on this month Mercury and the New Moon) are all moving through your 9th house. This is good for travel and higher learning, but be careful around the 15th and 16th. You may be more accident prone than usual at that time so stay alert and don't take any unnecessary risks. Venus will be moving between these two houses all the way into November. This will be an excellent time to build on your relationships with others, who mauy just open all kinds of doors for you.
 Moon in Scorpio: July 24, 25 and 26

Sagittarius — November 23-December 20: You may feel like you're floundering a bit in the work department this month. Opportunities may materialize and then fade away almost as quickly as they come — especially the latter part of the month.  The Full Moon falls in your money sector, which means that finances will feature prominently. But with the Sun and Mars (and later on the New Moon and Mercury) moving through your 8th house (the area associated with other people's money) the potential for old debts to come due is strong. This is not the time to be wasteful or rash. Career prospects open up for you around the 18th, but don't count your chickens before they've hatched. Venus conjuncts Jupiter (your ruler) at the onset of the month and moves into your career sector later on, which could bring opportunities that are hard to pass up. Don't settle though for promises; get what you need in writing before you close any other doors. You do have good travel prospects this month, even if it means just getting away for a few days at a time. Communing with nature can do you a world of good, as can traveling to distant lands. Getting away from what you're most familiar with can take you out of autopilot and force you to pay attention — to your goals as well as your environment.
Moon in Sagittarius:  July 1, 26, 27 and 28

Capricorn — December 21-January 20: This month may bring some career-related frustrations to the forefront. With your ruler now retrograde and at a critical (29th) degree, it may feel like you're taking one step forward and two steps back. This degree (called an anaretic degree) can bring issues out into the open that may have been glossed over in the past, forcing you to deal with them now. The good news is that Saturn is now back in mutual reception with Pluto, making it a little easier to bear. You may feel that you're not making as much progress during this time, but if you can see it as an opportunity rather than a setback you'll be one step ahead of the game. Try to look at any down time right now as an opportunities for growth. It's a good time to brush off your resume, work on your public persona and improve on your brand. The Full Moon on the 2nd  is in your sign and in favorable aspect to Neptune. This transit can set the stage for a peaceful resolution to relationship conflicts that threaten to erupt later in the month. You do want to treat your relationships with kid gloves, especially around the 15th and 16th. With four planets moving through your relationship sector by the end of the month, this area should be quite active.
Moon in Capricorn: July 1, 2 (Full), 3, 28, 29 and 30

Aquarius — January 21-February 19: The urge to merge is going to be strong for you this month, although you may have a hard time figuring out exactly where the people in your life fit in. Are they friends or are they lovers? Are you serious about your relationships with them or are you hoping for something a little more casual. If you're single you may find yourself blurring the lines between friends and lovers. And if you're not, you may need to think about what you are contributing to your primary relationship.  With Venus moving back and forth between your 7th (relationship) and 8th (sex) houses — and with it conjunct your 11th (friendships) house ruler, you can see how this area may get messy. It's actually very good for long-term relationships, but those are going to be put through changes this month as well. Venus retrogrades on the 25th and your ruler (Uranus) retrogrades the following day. The potential for someone to surface from your past is there, as is the impetus to work out the kinks in present day relationships. Your interactions with coworkers may be tested in the middle of the month but these are not the relationships that will have your full attention. It's your intimate relationships — your connections with friends, lovers and casual flings — that are going to front and center for you this month.
Moon in Aquarius: July 3, 4, 5, 30 and 31
Pisces — February 20-March 20: This month may see you dealing with unfinished business with respect to your values and your belief systems. As Saturn retrogrades back into your 9th house and Neptune retrogrades through your 1st, the focus will be on figuring out what you want to do differently as well as cleaning up any messes you've made along the way. The New Moon takes place in your romance and children sector, along with the Sun and Mars. This shines a spotlight on any problems you have in these areas but can also motivate you to tackle them head on. You may have problems with children (or just someone acting like child), and relationships can become complicated: Venus moves into your relationship sector the 18th, but retrogrades a week later and moves back out on the 31st. This can manifest as a love interest  stepping in and then right back out.  Don't get too emotionally invested, or if you do give things time to level out. You might also need to give a family member a wide berth during this time. Rather than fighting a losing battle, you'd be wise to accept that you're never going to be on the same page, and just agree to disagree. By the end of the month, your focus shifts to work, at which time you should be able to get a lot accomplished in that area.
Moon in Pisces: July 5, 6 and 7
July 2015 Monthly Horoscopes
Be sure to check out this month's tarotscopes too!
By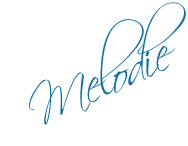 Personal Consultations:
If you would like to schedule a session with me, there are two ways to go about it. You can either purchase time either per minute (via Click4Advisor) or in blocks of 10-, 30- or 60-minutes (via PayPal). If I'm not showing as available, or if you want to purchase blocks of time through PayPal, please feel free to email me:







Melodie 

$3.99 per minute

$3.99 per minute


New Clients:
First Paid Session Only!
3 Minutes Free!



Flat-rate sessions available in 10-, 30- or 60-minute increments: Choose from the menu below: