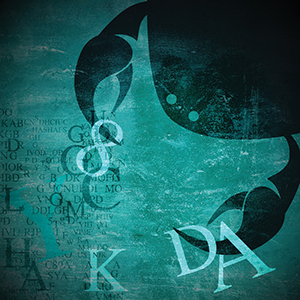 Happy Birthday Cancer! Here are highlights for the month ahead.
Lunations: Moon Phases for the entire month:
New Moon: The New Moon occurs on July 4th at 12° Cancer 53″.
Full Moon: This month's Full Moon occurs on July 19th at 27° Capricorn 40″.
Retrogrades: Uranus turns retrograde on July 29th at 24° Aries 24′. Chiron, Saturn, Neptune and Pluto are retrograde for the entire month of July.
Ingresses: Venus enters Leo on July 12th, Mercury enters Leo on July 14th, the Sun enters Leo on July 22nd, and Mercury enters Virgo on July 30th.
Continue reading for complete scopes for each sign:

Aries — March 21-April 19: The first half of the month may see you wishing to stay at home and not do a lot. It's a great time for taking time out to yourself and putting in some extra effort with family. You may also be in the mood for some redecorating and just sprucing things up a bit. Come the second half of the month and your mind turns more to fun and play. Both Mercury and Venus will be giving you a fine time with communication and socialising. There is the promise of good company and the possibility of romance. From the 10th to the 12th the moon is in your love and relationship area which is usually a great time for your love life. However, as Mercury and Venus will be squaring the moon at this time you might want to think twice before you launch yourself into something you may regret.
Moon in Aries July 25, 26

Taurus — April 20-May 20: Mercury and Venus are in a great position for the first half of this month to see you through any difficult communication that may arise. The fact that Mars has just turned direct again may not be too cheerful for Taureans as it will spend all of July in your love and relationship area. This is something that could still be causing some fireworks for you when it comes to your love life and probably not in a good way. You may wish to start thinking about what you could do differently especially if what you have been doing in the past is not working for you. With the moon in your relationship area from the 13th to 15th July you can also expect better support when it comes to your home life as this is also the time Mercury and Venus move into this area of your chart.
Moon in Taurus July 1, 27, 28

Gemini — May 21-June 21: You may be feeling the effects of Saturn's continuous retrograde in your love and relationship area. To say the last few months have not been too easy on your relationships is a bit of an understatement but you do have some nice aspects to look forward to this month. These coming from Mercury and Venus, which are for the first half of the month in an area of your chart linked to stability and security so at least you know you will take care in what you say to your partner. As July progresses these two planets move into a much more sociable part of your chart which is much more conducive to communication. If you do need to open any conversations with your partner wait till after mid month when your ruling planet Mercury can help you get your point across.
Moon in Gemini July 2, 3, 29, 30

Cancer — June 22-July 23: Busy month for your sign with the Sun, Mercury and Venus all paying you a visit. The first half of the month would be a good time to open any conversations with your partner as the planets are working on your side. The 5th to the 11th finds Mercury in close alignment with the Sun which can really help you settle any problems you may have been experiencing. Jupiter is also able to lend you a helping hand when it comes to voicing your opinions. As this is something Cancers are not normally known for then you never know where your words will lead you. Possibly into a brand new "you". The new moon, on the 4th, falls in your sign bringing with it the sense of something new and the possibility that life could take a new turn for you. This is especially true as Venus is in close contact to this new moon.
Moon in Cancer July 4 (New), 5

Leo — July 24-August 23: You may be feeling a bit frustrated with your home life this month as Mars still travels through this area of your chart but rest assure it will not be as bad as it has been the past few months as Mars is now direct. Of course it could trigger some old problems that resurface but you are in a much better position now to deal with them. The last week of July sees Mercury square Mars which is a tense aspect and not the time to try to negotiate your way out of anything. Luckily for you from mid month both Mercury and Venus come to your rescue to put a smile on your face. Your love life should pick up, your mood will be lighter and everything will generally feel so much better in your life . July 20th to 22nd sees the moon in your love and relationship sector which will once again do wonders for your love life.
Moon in Leo July 6, 7

Virgo —  August 24-September 22: The frustrations of the past few months due to Mars retrograde in your area of communication are on their way to clearing in July. I say "on their way" as Mars will not fully clear it's retrograde degrees until mid August but you should feel a difference in the energy around you. Infact, you may wish to start tentatively reaching out and putting some of the wrongs that have occurred for you over the past few months to rights. Don't rush in full force to accomplish this, just take some steps in the right direction and see where they lead you. There's no hurry and with Jupiter still in your sign you have luck on your side. The moon in your relationship area from 22nd to 24th will also go a long way in helping you feel as if things are going your way.
Moon in Virgo July 8, 9, 10

Libra — September 23-October 22: With any luck Mars hasn't played too much havoc with your finances. If the opposite is true then its time to get a handle on things and fix any money and resources which is leaking from your budget. You may also find that work is important to you early in the month but this shall soon turn to more social activities after mid month when Mercury and Venus move to that area of your chart. It's time to start socialising more at that time and not keep yourself at home and out of the limelight. You deserve a bit of fun and it will be a great time to meet new people and make new friends. The moon in your love and relationship area on the 25th and 26th could be a time that finds you turning one of those friendships into something more.
Moon in Libra July 10, 11, 12

Scorpio — October 23-November 22: Mars, your co ruler, has now turned direct in your sign hopefully bringing with it a bit of relief to what you may have been dealing with the past few months through the retrograde. It's now time to put some of those well laid plans into motion and see where they lead you. It may not happen immediately but its time to get the ball rolling in your favour. The first half of the month finds both Mercury and Venus in an area of your chart where you may find yourself taking a few risks. As Venus rules love those risks could come with a new love or within your current relationship. Don't worry too much about this as these are not the type of risks that may see you adversely affected, rather, they are the type of risks that you should put a smile on your face!
Moon in Scorpio July 13, 14, 15

Sagittarius — November 23-December 20: You may still not be sure on what your next step will be but as Saturn is retrograde in your sign you will be planning your next move whether you know what you want or not. Saturn is very wise and also very practical so trust these two qualities which you have going in your favour right now. The reason being is this, Mars may be in an area of your chart that has you feeling stuck and a bit held back but come next month all of this will change so it's better to have a well laid plan up your sleeve for when this occurs. You may also be feeling quite intense emotions with Mercury and Venus in an area of your chart that requires you to look at your feelings and act on them.By mid month though all of this intensity lifts and you're ready to party and have some fun.
Moon in Sagittarius July 16, 17, 18

Capricorn — December 21-January 20: Mercury and Venus are in your love and relationship area up until mid month giving your love life a boost. This is the time to make sure you give your partner and relationship plenty of your attention. Any discussions you have been putting off, then now is also the time to have them especially around the 4th when a new moon promises a new start in all things romantic. If you've been having a rough time with friendships lately, compliments of Mars retrograde, then may have started to clear for you. It's still not the correct time to try to fix these fully, but you will be given more leeway with these problems than you've had in the past. The full moon, in your own sign, on the 19th, shines a light on you and what you want. With both Mercury and Venus having moved to a more insightful part of your chart at this time then take note of what you are drawn to as it may lead you towards bigger and better things.
Moon in Capricorn July 18, 19 (Full), 20

Aquarius — January 21-February 19: July is a month where you can accomplish quite a lot! Mars is now direct and in an area of your chart which should see you not only getting on with your workload but positively ploughing through it. Use this month to tie up any loose ends that have been hanging around for the past few months. You'll also be pleasantly surprised at the assistance you may receive in this regard. Both Mercury and Venus are in a position during the first half of the month to see you helped by colleagues with your work. However, it is the second half of the month that things take a turn for you in the romance department. At this time Mercury and Venus will light up your love life like a breath of fresh air not only for you but also your partner.
Moon in Aquarius July 20, 21, 22
Pisces — February 20-March 20:
You may feel like letting your hair down for the first half of the month as Mercury and Venus are both in an area of your chart that implies you wish to have a little fun. You might as well take advantage of this time too because come the second half of July and it may be all work, work, work for you! Don't get too caught up in trying to get everything done all at once. Remember to keep a work:life balance. Mars, which is now direct, may also be spurring you on to new adventures. It is in an area of your chart that can imply you are a bit accident prone so take care if you are doing anything which could see you take a tumble. The moon is in your love and relationship area on the 6th and 7th which works in perfectly to your Mercury and Venus transits.
Moon in Pisces July 22, 23, 24
---
Be sure to check out this month's tarotscopes too!
July 2016 Monthly Horoscopes
by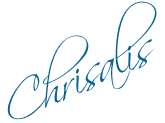 Personal Consultations:
If you would like to schedule a session with me, there are two ways to go about it. You can either purchase time either per minute (via Click4Advisor) or in blocks of 10-, 30- or 60-minutes (via PayPal). If I'm not showing as available, or if you want to purchase blocks of time through PayPal, please feel free to email me:




"




Chrisalis




$3.99 per minute








New Clients:
First Paid Session Only!
3 Minutes Free!



Flat-rate sessions available in 10-, 30- or 60-minute increments: Choose from the menu below: