Here is the Ask the Astrologers Weekly Astro Forecast for the week of June 19, 2016 – June 25, 2016:
We start this week with a Mars / Uranus inconjunct on Sunday, This is a recurrence of the February 5th inconjunct between these two planets, before Mars went retrograde. This aspect can manifest as tension and frustration over events that are happening too quickly and erratically that they seem to be completely outside of your control.
This aspect can manifest as intense frustration, especially because Uranus is currently disposited by Mars in Scorpio retrograde. It will also recur in July (on the 14th) for the final pass this cycle. At that point Mars will be direct again and these two planets will be within one degree of where they are now.
Ceres is also involved in this configuration, with a conjunction to Uranus (and inconjunct to Mars). This adds an element of nurturing and protecting to the mix, and can manifest as outrage over the mistreatment or marginalization of others.
On Monday, just before the Sun enters Cancer — marking the onset of the Summer Solstice in the Northern Hemisphere and the Winter Solstice in the Southern Hemisphere — we have a Full Moon at 29° sag 32. This is an interesting Full Moon, just past the Galactic Center and at an Anaretic Degree. Anaretic Degrees are said to be karmic in nature. They represent the culmination of past-life experiences through the progression of each sign, and can manifest as a sense of urgency to tie up loose ends and close the door on the past.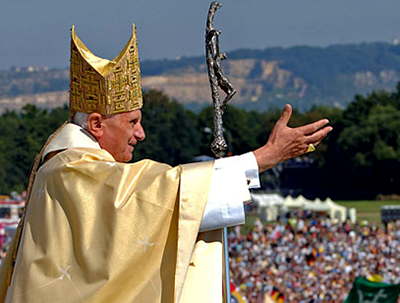 The Sabian Symbol for this degree is "The Pope Blessing the Faithful," which is interesting as our current Pope — the beloved Pope Francis — has his Sun and North Node very close to this degree (and to the Galactic Center).
Aussie astrologer Lynda Hill has posted a beautiful and very informative piece on this Full Moon and accompanying symbol, which I highly recommend.
My impression is that as this particular Full Moon — with the Sun and Moon at 29° Gemini and 29° Sagittarius respectively — is straddled across the thinking, learning, and teaching axis, it's going to be a time for gathering and disseminating information.
On Wednesday, Mercury squares Jupiter. This aspect can manifest as the tendency to want to overdo things — as in over-committing, over-indulging and over-extending yourself. Be careful not to make promises you can't keep or annoy others with your outlandish ideas.
With these two planets (which rule opposing signs) in hard aspect to one another, the potential for them to be at war is indicated. But as Mercury is dignified in Gemini and Jupiter is debilitated in Virgo (and retrograde), Mercury is likely to "win." Especially since Jupiter is currently at 15° Virgo, the degree of Mercury's exaltation. Even so, this is a hard aspect that brings with it the potential for biting off more than you can chew and finding yourself in hot water as a result.
Another set of Mercury aspects — a square to the North and South Nodes and an inconjunct to Pluto — follows on Thursday. With respect to the square to the Nodes — referred to by classical astrologers as "at the bendings," This can indicate a period of crisis with emphasis on the concept of fate. As Mercury represents thoughts, ideas, communications and mental activities, this can translate literally as a crisis in consciousness.
It can also manifest as inconvenient or uncomfortable discussions. Feeling like you're being put on the spot or forced to answer questions you're not prepared to answer. As Mercury is in Gemini (the sign it rules) you may feel more like researching and investigating and researching information that's been previously hidden. But you may also feel the urge to fill up the dead air with meaningless chatter or trivia. Resist that temptation.
The inconjunct to Pluto can make it difficult to know when to trust your perceptions. It can increase suspicion and paranoia and have you seeing things that just aren't there. It can also manifest as intrusive thoughts and compulsive behaviors. This is not the time to try to back someone into a corner with suspicions or accusations, as they are likely to be skewed by your own misconceptions.
On Friday, Jupiter conjuncts the North Node (which means it automatically opposes the South Node). This is a favorable aspect that can manifest as a chance encounter with someone who turns out to be an instrumental figure in your life later on. Particularly someone who has something to teach you or who has information to share that changes the direction of your life.
Alternately you may find yourself in this role for others. Counseling or guiding someone — even offhandedly or indirectly — in ways that ultimately lead to positive change. The Jupiter / North Node conjunction is said to be both karmic and fortuitous, so pay attention to those you meet during this time as they may prove to become important in your life later on.
By Saturday this Jupiter / Node conjunction starts moving into a trine to Pluto (which will be exact on Sunday). This is a powerful combination that can pave the way for the expression of personal charisma and power. It emphasizes leadership qualities which can see you standing up and being noticed.
This aspect is good for making favorable financial or business-related decisions. It also increases confidence and can see you achieving whatever you set your mind to. As we move into the coming week (and some very intense transits) keep this very favorable one in mind.
That's it for this week, see you next Sunday!
Here is this week's astro calendar; click on it to view it full-sized.

---
Weekly Astro Forecast —
June 19, 2016 – June 25, 2016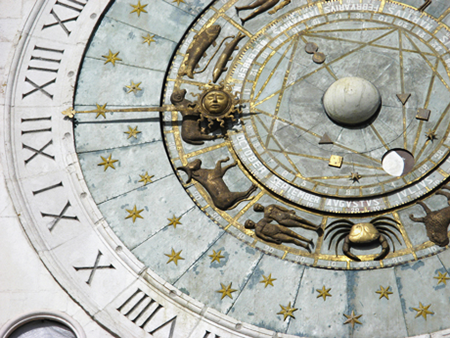 By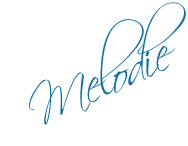 ---
Thinking about learning Astrology? I highly recommend Stephen Arroyo's Chart Interpretation Handbook and Demetra George's Astrology for Yourself.
Don't forget to check out more Weekly Astro Forecasts and our Monthly Horoscopes too!
Want to see where these transits are hitting your natal chart? Check out our Free Natal Chart Calculator.
You can also read more of my articles here.
Personal Consultations:
If you would like to schedule a session with me, there are two ways to go about it. You can either purchase time either per minute (via Click4Advisor) or in blocks of 10-, 30- or 60-minutes (via PayPal). If I'm not showing as available, or if you want to purchase blocks of time through PayPal, please feel free to email me:







Melodie 

$3.99 per minute

$3.99 per minute


New Clients:
First Paid Session Only!
3 Minutes Free!



Flat-rate sessions available in 10-, 30- or 60-minute increments: Choose from the menu below:

This forecast also appears on the Psychic Scoop website.