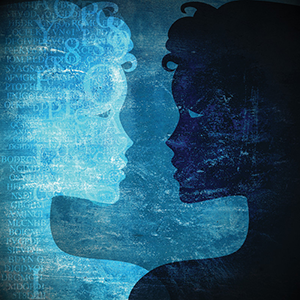 Happy Birthday Gemini! Here are highlights for the month ahead.
Lunations: Moon Phases for the entire month:
New Moon: This month's New Moon occurs June 24 at 2° Cancer 47″
Full Moon: This month's Full Moon occurs June 9 at 18° Sagittarius 53″
Retrogrades: Jupiter turns direct on June 9, Neptune turns retrograde on June 7, Saturn and Pluto are retrograde for the entire month of June.
Ingresses: Mars enters Cancer June 4, Mercury enters Gemini and Venus enters Taurus on June 6, Mercury and the Sun enter Cancer on June 21.
Continue reading for complete scopes for each sign:

Aries — March 21-April 19: The month starts off with Venus the planet of love, in your sign, giving you are a head start when it comes to your love life. You only have the first week to use this great transit compliments of Venus, so use it well. Just as Venus moves out of your sign Mercury will be moving into a great position to help you with communication. If there is anything you have been putting off saying then after the 7th you may find that the words you were looking for just pop into your thoughts. Given that Venus moves into an area of stability and security on this same day it may be time you put your money where your mouth is and say what is really on your mind. Moon in your relationship area on the 3rd, 4th and 5th intensifies Venus' ability to throw light onto your relationship.
Moon in Aries June 18, 19

Taurus — April 20-May 20: Your ruling planet, Venus, arrives in your sign after the 7th. Relationships should be smoother at this time as Venus shines her light on any areas that may need to be looked at and also allows you to think on what you want when it comes to love. With Mercury also in your sign for the first week of June you will no doubt not be short of thoughts or words when it comes to your needs. However, from the 7th, just as Venus arrives in your sign, Mercury moves in to Gemini. This, for Taureans, is an area of your chart which means security and stability, two things which are always close to your heart. Moon in your relationship area on 5th, 6th and 7th finds you at a time when you are on the verge of possibly some life altering changes to your love life.
Moon in Taurus June 20, 21

Gemini — May 21-June 21: Mercury, your ruling planet, is in your sign from 7th to 22nd giving you a chance to clear up any confusion you may have been having. It also gives you a chance to communicate clearly and directly with those around you and if you have been in need of doing so then now is the time to speak your mind. Venus is in an area of your chart which may be either a) causing confusion in your love life or b) giving you a nice, smooth time when it comes to your relationship. I hope it is the latter, however, if it is not you always have Mercury to turn things around for you. Remember, speak from your heart and speak the truth. Moon in your relationship area on the 9th is a full moon. This means it is especially strong energy around this time for you and it is the one moon of the year that falls in your relationship area. Use it well.
Moon in Gemini June 22, 23

Cancer — June 22-July 23: June may not be the easiest of months for you with both Mercury and Mars in close alignment in your sign during the last week. This can make for some fireworks and as Mars is not comfortable in Cancer to begin with, you may also find yourself frustrated and out of sorts when it comes to asserting yourself wants and needs. This is a great time for self care though and just tending to your own wants and needs. It's about feeling at home with yourself and not worrying what anyone else thinks. In fact, you don't want to be drawn into any arguments this month as the Mercury, Mars combination can cause things to become a bit out of hand. New moon in your sign on the 24th gives you a chance to start something anew. If your relationship needs freshening up then the 24th gives you just the chance to do so.
Moon in Cancer June 24 (New), 25, 26

Leo — July 24-August 23: Use the first week of June to go out and do what makes you happy. Venus is in a great position to support you with such a move at that time. After this, Venus moves in to an area of your chart which may have you thinking more and more about work. With thinking, comes doing and before you know it you are locked into work projects that you may not wish to be dealing with. From 7th to 22nd Mercury is in an area of your chart that can give your social life a boost. Because of this you need to get your work | social life balance in order so you can enjoy what awaits you during those 2 weeks. Moon in your love area 13th, 14th and 15th is a time to shine and break free from the past.
Moon in Leo June 26, 27, 28

Virgo —  August 24-September 22: For the first few days of June Mars is in your area of work giving you the inclination to do more and more. It will come as no surprise that as Mercury also enters this area of your chart from 7th to 22nd you are in full work mode, and not a lot can stop you from burning the candle at both ends to finish a job and finish it well. On the bright side, and perhaps your saving grace this month, is that Venus is in a position to give you a lot of fun and adventure alongside lightening up your mood. The trick to enjoying this transit though is to not put so much of your time (and self) into work. As the moon moves into your love and relationship area on the 15th, 16th and 17th you would be wise to take some time off work and focus on your love life.
Moon in Virgo June 4, 5, 6, 28, 29

Libra — September 23-October 22: Venus, your ruling planet, passes through your love area the first week of June. This should put a smile on your face when it comes to your love life especially around the 3rd, 4th and 5th when the moon is also in your sign. From the 7th to the 22nd Mercury will be in positive position to your sign which allows you to think clearly and make plans. It is also in an area of your chart which relates to travel and you may find yourself spontaneously going on a trip. This will do you the world of good as for most of June work is firmly on your mind. Don't allow for too much work to get in the way of your social life. All work and no play makes for a very boring time. Moon in your relationship area on 18th and 19th occurs just before Mercury changes signs, remember to have some fun.
Moon in Libra June 3, 4, 5

Scorpio — October 23-November 22: Venus is in your love and relationship area after the first week of June, giving you the opportunity to spread your wings when it comes to love. You may find that you are not having the usual sudden insights you are so famous for, but a gradual unfolding of situations making more sense to you. This is especially true as Mercury moves through your relationship area the week before Venus moves in to it. Be prepared for some changes this month. They may not be easy but they should be positive, and they are pretty much focused in favor of your love life. Mars also comes into contact with Mercury in the last week of June, which again reinforces your need for change. The moon in your relationship area on 20th and 21st occurs on the summer solstice, which is another indication that this month will be huge for you!
Moon in Scorpio June 5, 6, 7

Sagittarius — November 23-December 20: Work is taking center stage for you in June as Mercury, and later Venus moves through this area of your chart. These are good transits to have and if you have been considering a change of job or just a change of pace, then this is the month to do so. Holidays, fun, recreational activities are all highlighted for you, especially as the full moon occurs in your sign on the 9th. This full moon is very close to the moon's node, also in your sign and you would do well to keep your eyes and ears open to anything which occurs around you which could work in your favor. This is an especially fated transit to have and you never know where it will take you. There is a period from 7th to 22nd June where Mercury is in your relationship area, use this time well as communication will be especially positive.
Moon in Sagittarius June 8, 9 (Full), 10

Capricorn — December 21-January 20: At various points during this month both Mercury and Mars will be in your love and relationship area. Mercury rules communication and Mars is a planet that can cause some stress to your love life if you are not careful. The week to watch out for is the last week of June. At this time both these planets come into close contact with each other and you may find yourself with your hands full and in the midst of an argument. Forewarned is forearmed so if you see the signs ahead of time do what you can to duck out of the way as the combination of Mercury and Mars is not something to be trifled with. The new moon also occurs in your love area on the 24th giving you the perfect chance to launch something new when it comes to your relationship.
Moon in Capricorn June 10, 11, 12

Aquarius — January 21-February 19: Venus, in your area of communication the first week of June, allows you to come up with ideas that will see you positively progressing throughout the month. It is especially important that you make sure your relationship is running smoothly during this time because after the 7th Venus is in an area of your chart which can either help or harm our love life. Find the right balance between too much and too little time together. With Mars spending the majority of the month in your work area, later followed by Mercury from the 22nd, you really need to think on how much you are giving to your work and what this takes away from your relationships, especially those involving family. Moon in your relationship area 26th, 27th and 28th finds Mercury and Mars conjunct which only reinforces the need to find that balance.
Moon in Aquarius June 13, 14, 15
Pisces — February 20-March 20: June is looking like a great month for you when it comes to communication. Mercury is in a strong position during the first week, allowing you to express what is on your mind with ease. From the 7th onwards Venus will also be gracing you with her presence when it comes to getting your point of view across and where Venus is particularly good at this is in the area of love and relationships. If you have been putting off tackling something which you think will be difficult with your partner then after the 7th is a good time to bring it up with them. Mars is also in a position at this time to give you a boost in being daring and perhaps a bit more forthright than you would usually be. Moon in your relationship area 4th, 5th, 6th, 28th and 29th gives you an extended time of positives when it comes to your love life.
Moon in Pisces June 15, 16, 17
---
Be sure to check out this month's tarotscopes too!
June 2017 Monthly Horoscopes
by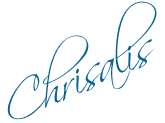 Personal Consultations:
If you would like to schedule a session with me, there are two ways to go about it. You can either purchase time either per minute (via Click4Advisor) or in blocks of 10-, 30- or 60-minutes (via PayPal). If I'm not showing as available, or if you want to purchase blocks of time through PayPal, please feel free to email me:




"




Chrisalis




$3.99 per minute








New Clients:
First Paid Session Only!
3 Minutes Free!



Flat-rate sessions available in 10-, 30- or 60-minute increments: Choose from the menu below: