Here is the Ask the Astrologers Weekly Astro Forecast for the week of Jun 4, 2017 – Jun 10, 2017:
It's going to be an eventful week for all of us, with a full Moon in Sagittarius, three planets (Mercury, Venus and Mars) changing signs and one planet (Jupiter) changing direction.
Starting on Sunday, we have the Sun squaring Neptune and Venus trining the North Node. The Sun / Neptune portion of this set up may see you feeling unsure about yourself and questioning your own self-worth, as well as how you may be perceived by others. It can manifest as insecurity, self-doubts, and hypersensitivity to criticism.
You may be struggling to figure out who you really are and what you really stand for. The Sun / Neptune square can cloud your vision, especially with respect to your identity (the Sun). Don't fall into the trap of comparing yourself to others, or looking for ways to emulate them.
The Venus / Node portion is much easier to deal with. As the lunar Nodes are always in direct opposition with to one another, Venus will automatically sextile the South Node at the same time. This aspect can bring new people into your life who feel familiar and who can be instrumental to your evolutionary process. This aspect is karmic in nature, meaning that the people you meet during this time are here to propel you toward your destiny — and vice versa.
Your actions and interactions can have far reaching repercussions so make sure you treat the people you meet during this time (and all times) with dignity and respect.
Mars also moves into Cancer on Sunday. Mars is debilitated in Cancer, the sign opposite its exaltation (Capricorn). It can be moody, temperamental and irritable. It can also manifest as passive-aggression. But as with all weak planetary placements, there are also some wonderfully favorable aspects: in this case a motivation (Mars) toward empathy, nurturing and caring for others.
Because Mars is also currently out of bounds, you want to be on the lookout for erratic behavior from others during this time. You want to stay centered and not allow your buttons get pushed. Or at the very least recognize the importance of not taking things personally.
Mercury squares the North and South Nodes on Monday. This is also referred to by classical astrologers as "at the bendings." This can indicate a period of crises with emphasis on the concept of fate.
As Mercury represents thoughts, ideas, communications and mental activities, this can translate literally as a crisis in consciousness. It can also manifest as inconvenient or uncomfortable discussions. Feeling like you're being put on the spot or forced to answer questions you're not prepared to answer.
On Tuesday, Mercury sextiles Chiron just before it moves into Gemini and just before Venus enters Taurus. Starting with the Mercury / Chiron aspect, it's excellent for meditating, journaling, or any type of creative communications (songwriting, poetry, composing love letters, etc.) It's also a highly sensitive aspect that favors getting in touch with your intuition and paying attention to your dreams.
Moving onto the Mercury and Venus ingresses, it's interesting to note that both of them are moving into the signs they rule within hours of one another.
Venus in Taurus is calm, gentle, patient and sensuous. In keeping with the above-mentioned recommendations, this is an excellent time to do landscaping, plant your garden or create a beautiful flowerbed. Venus in Taurus wants to surround itself with beauty and to indulge all five senses.
This is a good time to take a cooking class, visit a winery, redecorate your house, doing energy work or getting in touch with your physical body, through yoga, massage, Pilates, etc. As both Venus and Taurus are also linked with money, it's a good time to think about saving or investing.
Mercury in Gemini is curious, playful, clever and engaging. It's interested in many things but is easily distracted and quick to lose interest. It's quick-thinking but can also be tangential. It's interested in gathering facts and information, even seemingly meaningless trivia.
Mercury in Gemini is great for interacting with others, and for taking care of menial chores — in fact the more menial the chores the more opportunities there will be to do what Mercury in Gemini does best. Juggle several different things at once.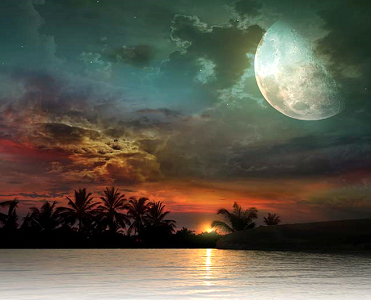 Moving forward to Friday, we have a Full Moon at 18° Sagittarius 53′. This occurs at 1:09 pm UT (or 9:09 am EDT).
The June Full Moon is known as the Full Strawberry Moon in Native American traditions. It's also sometimes referred to as the Full Rose or Full Hot Moon. The Sabian symbol for this degree is: "Pelicans, disturbed by people move their habitat."
As Full Moons are said to shine a spotlight on areas in your chart that are affected (by house position and contacts to other planets) you might look to your own natal chart to see where this will play out for you.
In general, the Sagittarius Full Moon provides an overview of the progress you've made since its New Moon counterpoint back in May. Seeds that were planted then will surely have sprouted; do you need to make adjustments or change your course entirely? Now is the time to think about what you've accomplished and where you want to go from here.
Also on Friday, Venus sextiles Mars and Jupiter goes stationary direct. The Venus / Mars aspect brings love and romance to the forefront. This transit is all about going with the flow and staying in sync with your loved ones. It's good for attracting new people into your life and for collaborating rather than putting up resistance.
Jupiter turning direct (after spending the last several months in retrograde motion) won't cross its "shadow point" until early September, but it's moving forward all the same. This change in direction brings with it the desire to start moving forward again toward thinking, planning and accomplishing in a big way.
As Jupiter is tied to travel, philosophy. higher mind and personal expansion, you can start thinking about ways to enhance your life in all of these areas.
That's it for now. See you next week!
Here is this week's astro calendar; click on it to view it full-sized.

---
Weekly Astro Forecast —
Jun 4, 2017 – Jun 10, 2017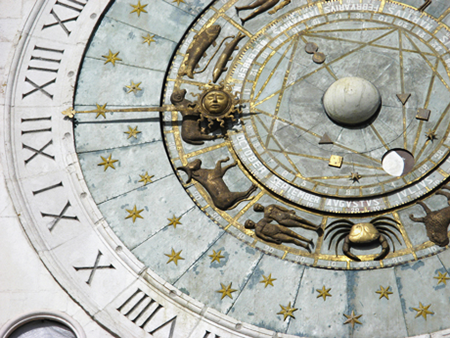 By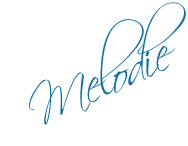 ---
Thinking about learning Astrology? I highly recommend Stephen Arroyo's Chart Interpretation Handbook and Demetra George's Astrology for Yourself.
Don't forget to check out more Weekly Astro Forecasts and our Monthly Horoscopes too!
Want to see where these transits are hitting your natal chart? Check out our Free Natal Chart Calculator.
You can also read more of my articles here.
Personal Consultations:
If you would like to schedule a session with me, there are two ways to go about it. You can either purchase time either per minute (via Click4Advisor) or in blocks of 10-, 30- or 60-minutes (via PayPal). If I'm not showing as available, or if you want to purchase blocks of time through PayPal, please feel free to email me:







Melodie 

$3.99 per minute

$3.99 per minute


New Clients:
First Paid Session Only!
3 Minutes Free!



Flat-rate sessions available in 10-, 30- or 60-minute increments: Choose from the menu below:

This forecast also appears on the Psychic Scoop website.