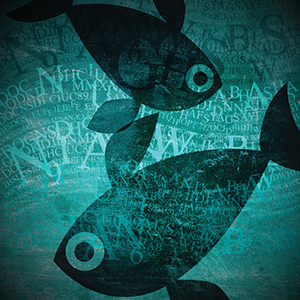 Happy Birthday Pisces!  Here are the astrological highlights for March 2016
Lunations: Moon Phases for the entire month. This month's New Moon is a total Solar Eclipse which falls on March 9th at 1:54am at 19° Pisces 55″.  The Full Moon is a Lunar Penumbral (Appulse) Eclipse which falls on March 23rd at 12:00pm at 3° Libra 17″.
Retrogrades: Saturn turns retrograde on March 25th at 16° Sagittarius 24″. Jupiter is retrograde for the entire month of March.
Ingresses: Mercury enters Pisces on March 5th. Mars enters Sagittarius on March 6th, on January 2nd. Venus enters Pisces on March 12th.The Sun enters Aries on March 20th. Mercury enters Aries on March 22nd.

Aries — March 21-April 19: You should be feeling your oats this month — maybe even a little too much early on with your ruler (Mars) moving through the last degrees of Scorpio and squaring Mercury. This is a high-energy transit that can get a lot accomplished but can also be combative and confrontational. Try to keep your temper in check — at least through the first week or so of March. It's not the time to make rash decisions or engage in reckless behaviors. On the 6th, Mars moves into Sagittarius (and your personal expansion sector) bringing out your adventurous side. You may be up for almost anything during the next several weeks: thinking about taking a trip, going back to school or expanding your horizons in some other way? Mars in Sagittarius inspires you to step outside your comfort zone and see how to the other half lives. The Sun and Mercury both move into your sign this month, joining Uranus. And the Full Moon (lunar) eclipse takes place in your relationship sector on the 23rd. Your focus during the latter part of the month will be on figuring out how to maintain your own identity within the confines of a relationship.
Moon in Aries:  March 9, 10 and 11


Taurus — April 20-May 20:  This month may see you spending more time in the public eye — either through your career or with respect to your social commitments. Venus (your ruler) is moving through your professional sector in the early part of the month, along with Mercury (your financial ruler). You might be up for a raise, or see yourself putting in more hours on the job — which of course means more money. Whatever you do, don't get too complacent this month as there are a lot of opportunities opening up for you. Your interactions with others should also pick up with month with 5 planets moving through your 11th house — including the New Moon (solar) eclipse on the 9th. Venus moves into Pisces on the 12th. This is the sign of its exaltation, meaning that its qualities are strengthened and purified. It joins the Sun, Mercury, Chiron and Neptune, to make for a packed social sector — and hopefully for you a similarly situated social calendar. This isn't only about making new friends: it's about getting involved in your community and seeing where you can make a difference.This is a good month for you to working on expanding your social circles and networking with others.
Moon in Taurus: March 11, 12 and 13

Gemini — May 21-June 21: This is going to be a big month for you in the relationship department, although you're likely to be met with some challenges in that area. Mars moves into your relationship sector on the 6th, bringing conflicts with a partner to the forefront. One of you may feel like you're not getting your needs met or that the other has become too demanding. Past meets present for you when Saturn turns retrograde on the 25th, and starts moving backwards through this sector. You may be thinking about what (and whom) you want to retain in your life vs. what (or whom) you want to leave behind. You may feel the need to step back and regroup. This can mean ironing out the kinks in a union that's faltering or bringing someone new in. If your relationship is wobbly or if you feel like you've been jumping through hoops just to satisfy your partner's demands, you may need to think about whether it's worth holding onto period.  The eclipse on the 9th may bring things to a head, but hold off on making any life-altering decisions though as the deciding planets (Jupiter and Saturn) are both retrograde and are likely to bring changes once they go direct.
Moon in Gemini: March 10, 11 and 12

Cancer — June 22-July 23: You may have to make some difficult decisions regarding your relationships this month. With Pluto — which is currently in your relationship sector — stationing (although it won't go retrograde until next month) and your relationship ruler itself (Saturn) turning retrograde before month's end. These are powerful transits that may see things grind to a halt — either in an existing relationship or in a connection you've been holding onto that's just not moving ahead. The emphasis is on things slowing down, which provides you with an overview of just what is and isn't working. You may end a relationship or at the very least take a step back and reassess your values. Another possibility is someone coming in from your past and if that's the case see it for what it most likely is — a chance to tie up loose ends or get resolution, rather than an opportunity to start anew. The good news is that you're taking a more philosophical approach to personal matters and may be better able to understand what went wrong and take the steps to fix it. See this time as an opportunity for growth, both in your personal life and with respect to your evolutionary potential.
Moon in Cancer: March 12, 13 and 14

Leo — July 24-August 23: You want to keep a handle on your finances this month, especially since it may seem like things are better for you in this area than they actually are. This is a good time to practice not counting your chickens before they've hatched and make sure you have enough set aside in case there is a (financial) emergency. Jupiter is moving through your money sector — which is ordinarily a good thing. But it's retrograde all month long and will be opposed by several planets, and almost exactly conjunct the Full Moon (solar) eclipse on the 9th. What this means for you is that problems in this area are likely to be exposed, and you don't want to be caught off guard. You want to be taking a more mature look at your finances anyway — as in how you make it, save it, spend it and blow it. The Universe may force you to get serious about your financial situation, either out of personal necessity or due to a developing sense of responsibility. If you've been spending money as quickly as it comes in, paying off old debts, or incurring unexpected expenses for the last few months, now is the time to exercise more discipline.
Moon in Leo: March 18, 19 and 20

Virgo — August 24-September 22: This is an important month for you in several different areas. First and foremost is relationship, with several planets — and the New Moon (solar) eclipse moving through your relationship sector. All of these planets but one oppose Jupiter during this time and because Jupiter is in your sign (debilitated and retrograde), this is likely to bring relationship issues to the surface. It's not necessarily a bad thing. The focus is still on love and romance. But if there are any cracks in your perfect veneer, they'll probably be exposed at some point during the month. It's going to be important to express your needs clearly, if only to yourself. You may feel like things are lacking in definition or that you're not quite in sync with your partner. In the meantime, your ruler is moving through your work sector at the beginning of the month, and as this is also your career ruler, you'll be making decisions about your job. You may be doing the work of several people or juggling too many responsibilities. If you've got too many irons in the fire now is the time to prioritize, so that you can give your full attention to the things that matter most.
Moon in Virgo: March 20, 21, 22 and 23 

Libra — September 23-October 22: You may have your work cut out for you this month with a line up of planets — including the New Moon (solar) eclipse on the 9th — in your work sector, and the Full Moon (lunar) eclipse on the 23rd in your sign. The focus will be as much on you and what you put out there as it will be on the recognition you receive as a result. This is a good time to reinvent yourself with respect to both your career goals and to your personal life. Don't let yourself take on more than you can handle though as there are indications of stress-related health concerns, especially around the 13th and 14th. Venus and Mercury are moving through your romance sector in the early part of the month. This is a good time for sharing your thoughts and feelings with a romantic partner. Don't let things get too heavy though — this is more about keeping things lighthearted and playful. Speaking of which it's also good for getting in touch with your inner child and for letting your creative juices flow. Don't pass up opportunities this month to let your hair down, express yourself creatively, and just have fun.
Moon in Libra: March 23 (Full Moon Lunar Eclipse), 24 and 25

Scorpio — October 23-November 22: Love is in the air for you this month, with five planets — including the Full Moon (solar eclipse) moving through your romance sector before all is said and done. Your relationship ruler (Venus) is one of those planets and is exalted in Pisces, meaning that it brings a purer, more dignified energy into the mix. With your romance ruler (Jupiter) retrograde in your house of friendship, you may reconnect with an old friend or even reignite an old relationship. The focus is on love, beauty, romance and creative self expression so take a look at what you can do to enhance your life in all of these areas. This is also a good month to get serious about making money. At least for the first few weeks of March. With Mars (one of your ruling planets) moving into your financial sector you may be more motivated to start raking in the dough, but be careful as Mars can also be quite rash. You don't to be spending it as fast as it comes in. Fortunately for you, Saturn is also in that sector and may be the just the voice of reason (or the reality check) that you need.
 Moon in Scorpio: March 25, 26, 27 and 28

Sagittarius — November 23-December 20:  It may take you a few days to get your bearings this month, with Mars moving through your 12th house — the area related to "self-undoing" — and squaring your relationship ruler. Relationships may be tempestuous in particular the first week of the month but things will start to ease up by the 6th or 7th when Mars crosses into your sign. At that point you're going to be shifting gears, and you can forget what they say about good things coming to those who wait. You're going to want to grab onto opportunities as soon as they present themselves. This means you may be ending one relationship and starting another, or even reconnecting with someone from your past. A long distance romance is a possibility, as there are more indications of phone or written communications than there are face-to-face encounters. Late in the month you may find yourself pulled in two different directions when professional goals and family responsibilities face off against one another. The Full Moon (lunar) eclipse on the 25th takes place in your home and family sector, directly opposite your ruler (Jupiter) in your career sector. It's aspiration vs. obligation and you'll need to find a way to satisfy both.
Moon in Sagittarius: March 1, 2, 3, 28, 29 and 30

Capricorn — December 21-January 20: This should be a busy month for you as far as connecting and interacting with others go. You are likely to find yourself fending off social invitations and turning down those who reach out to you for support just because there's so many of them. You can be very productive as long as you don't let yourself get sidetracked by those who think you have nothing better to do with your time. Funnel some of this energy into something that can serve you or better your career goals down the line. Take a refresher course, bone up on your studies or learn something new. With your ruler in Sagittarius, a trip abroad or going back to school are good options. Saturn will retrograde this month though too, so think hard before you commit yourself to something long term. There are two eclipses this month. The first one (on the 9th) takes place in your 3rd house along with several other planets. While it may open doors for you and provide insights into the preparations you need to make in order to achieve your goals, it's the second eclipse — on the 23rd — that's more likely to produce results. 
Moon in Capricorn: March 3, 4, 5, 30 and 31

Aquarius — January 21-February 19: This month you're going to think about what you value, and that extends to well beyond material things. It should be a reasonably favorable period for making money, but you're going to be spending a lot of time thinking about what else matters to you and how you are going to go focus more of your attention on those things. You may be surprised at what you learn about yourself this month — with Venus and Mercury moving through your sign and with your ruling planets (Saturn and Uranus) in favorable aspect to one another. You're going to be sweating the small stuff a lot less and focusing more on what's really important to you. In the meantime you have a lot to say and a lot of people who are open to hearing it. Think about ways to use your power of persuasion to rally people together and unify forces. With Mars and Saturn moving through your social sector you can make an impact in your neighborhood, on your community and even on a larger scale. Be careful though — Mars can be aggressive and combative. Best to keep some of that fiery Martian energy in check and deliver your message with kindness and humility.
Moon in Aquarius: March 5, 6 and 7
Pisces — February 20-March 20:  You may be feeling even more sensitive and vulnerable than usual this month with a lineup of planets moving through your sign and with the New Moon (solar) eclipse taking place there on the 9th. You may require more closeness and intimacy with those who in your inner circle and find yourself being frustrated with them when they're too busy or are preoccupied with other things. Watch the 5th and 6th particularly and then also around the 15th – 18th. Venus enters your sign right in the middle there (on the 12th) and can soften some of that energy. Especially as Venus is exalted in Pisces. Your love life should pick up and aside from the 25th (when Saturn goes retrograde and your relationship rulers form an opposition to one another) you should be feeling good about where things stand. Be mindful of your tendency to take things too much to heart and you can avert some of the stressors that arise. You should be paying more attention to your finances late in the month as both the Sun and Mercury move into your money sector starting on the 22nd. If you're thinking of applying for a job or asking for a raise, that's the time to do it.
Moon in Pisces: March 7, 8 and 9 (New Moon Solar Eclipse)
---
Jan 2016 Monthly Horoscopes
Be sure to check out this month's tarotscopes too!
By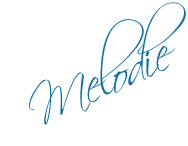 Personal Consultations:
If you would like to schedule a session with me, there are two ways to go about it. You can either purchase time either per minute (via Click4Advisor) or in blocks of 30- or 60-minutes (via PayPal). If I'm not showing as available, or if you want to purchase blocks of time through PayPal, please feel free to email me:







Melodie 

$3.99 per minute

$3.99 per minute


New Clients:
First Paid Session Only!
3 Minutes Free!



Flat-rate sessions available in 10-, 30- or 60-minute increments: Choose from the menu below: