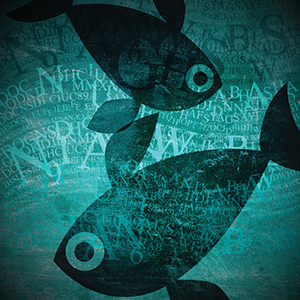 Happy Birthday Pisces! Here are highlights for the month ahead.
Lunations: Moon Phases for the entire month:
New Moon: This month's New Moon occurs on March 28th at 7° Aries 37″
Full Moon: This month's Full Moon occurs March 12 at 22° Virgo 13″
Retrogrades: Venus turns retrograde on March 4th, Jupiter is retrograde for the entire month of March.
Ingresses: Mars enters Taurus on March 10th, Mercury enters Aries on the 13th, the Sun enters Aries on the 20th and Mercury enters Taurus on the 31st.
Continue reading for complete scopes for each sign:

Aries — March 21-April 19: As Venus turns retrograde in your sign on the 4th you might as well just plaster a big smile on your face and leave it there for all the see! This is your month when it comes to love and relationships. A Venus retrograde does not happen often but when it does it can set the course of your relationship back on track alongside allowing you to see what is really important to you. Now, of course, this doesn't always happen and you may lose out in love but if this is the case then there will be something better for you, especially as you are being blessed with a strong dose of reality and what really matters to you. Mars, your ruling planet, is also in your sign till the 11th giving you the incentive you need to make any changes you are seeking. The moon in your love area occurs on 13th, 14th and 15th which will once again be reinforcing your sense of what is the best direction for you to take.
Moon in Aries March 1, 2, 28, 29, 30

Taurus — April 20-May 20:  The good news this month for you is that Mars moves in to your sign on the 11th which can only come as a welcome relief after having Venus, Mars and Uranus in an area of your chart that could've been clouding any issues you are dealing with up until then. A bit of get up and go will not go amiss for you right now. After the 14th Mercury will also change signs and once again could cloud for you issues which need your attention. Your intuition will be in fine form so if all else fails trust your gut instincts and throw logic out the window. This is definitely the month to allow some time in your schedule just for "you". It is not the month to be pushing forward with plans and thinking they will work out smoothly. Moon in your love area on the 16th, 17th and 18th is another time to think more of yourself and allow yourself to be on the receiving end rather than giving.
Moon in Taurus March 2, 3, 4, 30, 31

Gemini — May 21-June 21:  March should be a fun month for you! With a great line up of planets in your area of friends and friendships you certainly shouldn't be at a loss for socialising and good company. Of course, as Mars changes signs, after the 11th you may find yourself at a bit of loss when it comes to a sense of where you should direct your energy, making this is also a good time to get back into yourself and see where you are at in your life. Expect friends from the past to make a reappearance this month as the Venus retrograde kicks in. It's time to let bygones be bygones and if you have been holding a grudge or had a grudge held against you then this month all can change. Moon in your relationship area occurs on 18th, 19th and 20th which is just a few days before the Sun also enters your friends and friendship area… the party just keeps going for you this month!
Moon in Gemini March 4, 5, 6

Cancer — June 22-July 23:
Your love life may be about to be hit from all directions as Pluto is squared not only with the usual culprits of late Jupiter and Uranus but also Mars and Mercury. The first ten days of the month may have you feeling the tense energy of Mars as it affects your sense of self when it comes to how others are seeing you. Do not allow yourself to feel judged as this could take you down a slippery slope for the rest of the month. After the 14th Mercury will also be in this area of your chart and you may find yourself defending your point of view to the outside world. On the bright side, and yes there is always one around, Venus retrograde may be squaring your sign but that won't stop it giving your love life a boost. Moon is in your relationship are March 21st, 22nd and 23rd use these dates to reconnect with your partner.
Moon in Cancer March 7, 8, 9

Leo — July 24-August 23:  With a plethora of planets in harmonious aspect to your sign this month from Aries you should be walking around with a big smile on your face. Especially when two of those planets can boost your love life immensely! Both Venus and Mars are in a great position to sort out anything that has been going wrong for you when it comes to your relationship. Mars will only be in this position till the 11th and you need to be careful that, as Mars changes signs after this date, you don't focus on work to the exclusion of all else. Mercury also joins in on the feel good vibes from the 14th making it a great time to sit down and communicate. Moon in your love area on 23rd, 24th and 25th is a time to be thankful for what you have, because in March…. it is quite a lot!
Moon in Leo March 9, 10

Virgo —  August 24-September 22: Mercury starts the month in your relationship area which gives you a great opportunity to sit down with your partner and clear the air on anything that may be bothering you. As Mars trines your sign from the 11th you may find yourself taking more risks than you intended. Don't be too worried where these risks may take you as Mars is in an area of your chart strongly associated with fun and adventure. What you may wish to keep your eye on this month is what is lurking beneath the surface of your emotions. Venus, which is retrograde from the 4th, is in a great position to shine a light on any secrets relating to your love life. Moon in your relationship area on 26th and 27th also coincides with a new moon. A new moon is very much associated with a new beginning so choose your next course of action wisely.
Moon in Virgo March 11, 12, 13

Libra — September 23-October 22: This month begins with both Venus and Mars in your love area which sets you up for a very interesting month when it comes to relationships. Venus is retrograde and you may find someone from your past re-entering your life. For this reason if there is an ex you never had proper closure with and they reach out to you then allow them the benefit of the doubt so you can at least see where things may lead. Of course, you may have absolutely no interest in giving them another chance and that is your choice. As Mars moves out of your love area on the 11th, Mercury moves into it on the 14th. Again this is all about what you want with your relationship and with Mercury and Uranus in close contact the last week of October you can be sure you are not in for a boring month.
Moon in Libra March 13, 14, 15

Scorpio — October 23-November 22: Mars, your co ruler, enters your relationship area from the 11th. This can add depth and excitement to your love life. At the same time it may also add a little tension alongside arguments so you need to be sure on which way you want things to go. With Venus retrograde from the 4th it is a great month to sort out your relationship so putting the best plan in motion for this to happen should be your top priority. Your work life will likely be the main focus for you in March but try to keep your options open when it comes to socialising. In other words don't get so caught up in work that you forget your friends and partner otherwise you may be heading into an explosive month and not in the ways Mars could make it explosive for you, that is, with passion! The moon is in your love area 2nd, 3rd, 4th, 30th and 31st making these the dates to watch when it comes to your relationship.
Moon in Scorpio March 16, 17, 18

Sagittarius — November 23-December 20:  March should be a great month for you. With all the planets forming a trine to your sign from Aries you will not be without a dull moment. Venus is retrograde and with this also comes loves from the past. It's time to put things to rights and if you feel the other person is worth it then it's time for new beginnings. Mars will also be in this area of your chart till the 11th so things around you could be moving very quickly. There's a lot of laughter and fun around for you too and it's there you need to focus your attention. As Mars moves into your work area after the 11th the last thing you want to do is get so involved with work that you forget what is important to you. From the 14th Mercury will be urging you to live and laugh a little bit more! Moon in your love area 4th, 5th and 6th occurs just as Venus retrogrades. Expect the unexpected!
Moon in Sagittarius March 18, 19, 20

Capricorn — December 21-January 20:  This is not a month that finds you feeling peaceful and settled. Rather, this is the month where some big changes can occur for you, whether you want them or not. Pluto has been in your sign for quite a while but as March moves forward Pluto comes into transit with Mercury, Jupiter and Uranus and not in a way that may have you jumping for joy! All may see relatively calm until you reach the last week of the month and Mercury, which is in your area of home and family alongside Venus, could hit off a few tense moments for you, especially when it comes to "home truths". You need to be ready with your answers and if you have felt trouble brewing try to head it off so it doesn't become too much of a problem as the month moves on. Moon is in your love area 7th, 8th and 9th.
Moon in Capricorn March 21, 22, 23

Aquarius — January 21-February 19: Communication is important for you this month and with the line up of planets you have in this section of your chart then not a lot can go wrong for you if you are clear in what you want to say. Venus, planet of love, is retrograde from the 4th and any conversations you have been putting off when it comes to your relationship need to be opened up so you can resolve problems. After the 14th Mercury also enters this area of your chart giving you a great chance to sort out in your own mind what you want and share this with others. It may be that you need more security and stability and if this is the case then March is the month that you share this with others in an effort to bring it into your life. Moon in your love area 9th and 10th occurs just before Mars enters your area of home and family. Keep this in mind when planning anything special.
Moon in Aquarius March 23, 24, 25
Pisces — February 20-March 20:  The new moon on the 27th occurs in your sign giving you a chance for new beginnings. During this same week Mercury and Uranus come into close contact in your area of security and stability. Uranus is not a stabilising planet so don't expect things to work smoothly for you this week. You may wish to check you do not overspend and also that you don't make any huge changes to the point that something could go wrong. You may have Mars in your area of communication but not even that can help you talk your way out of a bad decision you should never have made in the first place. The full moon is in your love area 11th, 12th, 13th which also coincides with the few days that Mars and Mercury are changing signs. Use this to your advantage by keeping a low profile.
Moon in Pisces March 26, 27
---
Be sure to check out this month's tarotscopes too!
March 2017 Monthly Horoscopes
by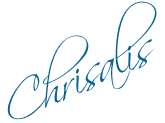 Personal Consultations:
If you would like to schedule a session with me, there are two ways to go about it. You can either purchase time either per minute (via Click4Advisor) or in blocks of 10-, 30- or 60-minutes (via PayPal). If I'm not showing as available, or if you want to purchase blocks of time through PayPal, please feel free to email me:




"




Chrisalis




$3.99 per minute








New Clients:
First Paid Session Only!
3 Minutes Free!



Flat-rate sessions available in 10-, 30- or 60-minute increments: Choose from the menu below: