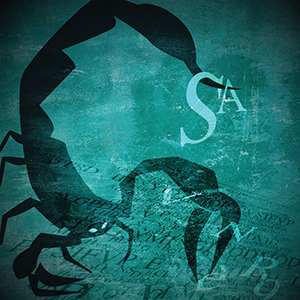 Happy Birthday Scorpio! 
Here are the astrological highlights for November.
Lunations: Moon Phases for the entire month. This month's New Moon falls on November 11th at 19° Scorpio 00″.  The Full Moon falls on November 25th at 3° Gemini 20″.
Retrogrades: Neptune turns direct on November 18th at 7° Pisces 01″. Chiron turns direct on November 28th at 16° Pisces 26″. Uranus is retrograde for the entire month of November.
Ingresses: Mercury enters Scorpio on November 2nd. Venus enters Libra on November 8th. Mars enters Libra on November 12th. Mercury enters Sagittarius on November 20th. The Sun enters Sagittarius on November 22nd.

Aries — March 21-April 19: It may feel like all work and no play for you in the first couple weeks of the month. But that's not necessarily a bad thing: with 3 planets — including your ruler — and the North Node in your work sector, you can get a lot accomplished during this time. You may be putting the finishing touches on a project that you've been fine-tuning for months. Or you may be thinking about starting a new venture that calls for discipline and dedication. As your relationship rulers — Venus and Mars — move into Libra (on the 8th and 12th respectively) your focus will shift to relationships, and more specifically what you can do to improve yours. It's going to be more about meeting your partner's needs than looking out for number one this month. And it's going to be more about owning up to your own issues rather than deflecting blame onto others. Aside from a stressful aspect between Venus and Uranus on the 23rd, you shouldn't run into too many conflicts in this area. The Full Moon on the 25th brings clarity and shines a spotlight on communications issues so use that time to iron out differences with your partner and work on clearing the air.
Moon in Aries:  Nov 21, 22 and 23


Taurus — April 20-May 20: You may be putting more energy than usual this month into refining your image. This is a time of increased confidence and focus on creative self-expression. You may be making minor changes to your appearance or your personal style, or you may be thinking of going all out and completely reinventing yourself. Be careful not to get too hung up on all of your shortcomings as those are probably only apparent to you. Your ruler (Venus) is in Virgo now and debilitated, which makes it harder to digest the purer Venusian influences. The focus is on "what is wrong with this picture?" rather than what is right. But you can work with this energy in powerful ways. Venus in Virgo is all about striving for perfection and it at the very least gets you thinking about making improvements. It moves into Libra on the 8th but continues the self-improvement regimen by moving through Virgo's house. You can make a lot of headway toward meeting your goals — either on the job or with respect to your physical and emotional well-being. As the New Moon falls in your relationship area, you may be making these changes in anticipation for attracting a new partner in or revitalizing an existing relationship.
Moon in Taurus: November 1, 27, 28 and 29

Gemini — May 21-June 21: You may be feeling less social this month and more like being a homebody, at least for the first week or so of November. You could be doing some redecorating, making minor changes around the house — or you could be going all out on home renovations. If you're planning on entertaining this month, now is the time to get busy. Who says you can't do Spring cleaning in the dead of Autumn? As the Holidays approach you start coming out of your shell, starting around the 8th when Venus moves into your romance sector, followed by Mars a few days later. Things heat up for you in the romance department at that time. You may find yourself involved in more serious discussions with a love interest around 25th when the Full Moon takes place in your sign and Mercury (your ruler) conjuncts Saturn in your relationship sector. This is not the time to force anyone's hand though, especially if you're feeling stuck in and "all or nothing" mindset. Your partner may seem distant or distracted, which can trigger your own insecurities. If you're motivated to clear up the confusion in your relationships, this is a good time to do it. Just make sure you're not pushing a lot of heavy expectations on your partner.
Moon in Gemini: November 25 (Full Moon), 26 and 27

Cancer — June 22-July 23: This is a time for networking with others, especially during the first week or so of November. Teamwork and team building exercises are the order of the day with three planets and the North Node all in Virgo in your 3rd house. This area is related to communications, which is good for hashing out the details of a project you might be working on with others. The emphasis is on cooperation, so focus on putting your heads together rather than allocating separate tasks — especially since all these Virgo planets can send you into overload. This is also a good time to get involved in neighborhood activities or take a class at your local community college. As Venus and Mars move into your 4th house starting on the 8th, your focus shifts toward matters related to the home, family, your security needs and your past. If you're still feeling productive, this would be a good time to get some work done around the house. It's also good for reconnecting with loved ones and making Holiday plans. You may want to get a checkup if you haven't done so in a while as the Full Moon straddling your health and wellness axis on the 25th can bring health-related problems to the forefront.
Moon in Cancer: November 1, 2, 27, 28, 29 and 30

Leo — July 24-August 23: This is going to be a good month for you to work on organizing your finances.  Whether you're putting your energy into making money or socking it away, you can figure out ways to cut corners so there's more of it left for you at the end of the month. This is also a good time to look at your credit and clear up any discrepancies you find. It's not the time for impulse buying — in fact you want to curb your spending rather than going overboard, especially as the Holidays are approaching and you're well known for your generosity. This month it's going to be more about getting a handle on your finances and figuring out creative ways to stretch every dollar. The New Moon on the 11th takes place in your home and family sector, leading you to think about spending more time with those who are nearest and dearest. But the Full Moon on the 25th is in your friendship sector, shifting your focus to the social arena. Thinking about attending a Holiday party? Or planning one of your own? You don't want to turn down social invitations during this time. Get out there and mingle as you may be not only making new friends but solidifying the relationships with the ones you already have.
Moon in Leo: November 2, 3, 4, 5 and 30

Virgo — August 24-September 22: You may have more energy than you know what to do with this month, with three planets and the North Node now moving through your sign. You've never been one to shy away from work and this month is going to be no different. You may find yourself burning the candle at both ends, taking on more work than you can reasonably be expected to handle, or biting off more than you can chew. But make sure it's not all work and no play: you start the month with a Venus / Mars conjunction in your sign and don't want to let opportunities to connect with someone romantically pass you by. Whether you're in an established relationship or just venturing back into the dating scene, this transit can rev up your love life and get you thinking about more than just dedication to your craft.  If you've been frustrated by a relationship that is not moving forward, things may take a turn after the 18th when your relationship ruler (Neptune) turns direct. Don't expect things to smooth out instantaneously though as you've still got Chiron retro in your relationship sector (until the 28th) and may have some more work to do on yourself.
Moon in Virgo: November 5, 6 and 7

Libra — September 23-October 22: It may take you a week or so to get your bearings this month and to start feeling like you're fully engaged. With several planets moving through your 12th house — and with your ruler (Venus) debilitated in Virgo — you may feel like you're lacking in direction or motivation. Your energy levels may be low or you may feel like sleeping more than normal. But after the 8th when Venus moves into your sign — followed by Mars on the 12th — you should be back in the zone — especially where it comes to relationships. Venus is great in your sign but Mars not so much. Still — because they are your relationship rulers — you can expect this area to take center stage. It's a good time to put yourself out there if you're looking for love. And if you're already involved it's a good time to assess your current relationship and see where you might make improvements. The actual conjunction takes place on the 3rd, but you're unlikely to see the full benefits until the middle of the month. You can take advantage of this transit by using Mars to assert your needs and Venus to accommodate your partner's needs. If you play your cards right this will turn out to be win-win for you in the end.
Moon in Libra: November 7, 8, 9 and 10

Scorpio — October 23-November 22: Happy Birthday Scorpio! Now is a good time to brush up on your people skills, particularly in the first week of November with three planets and the North Node all moving through your friendship sector. You're broadening your social circles, with new friends coming in and some old friends moving out. You may experience some confusion over where certain people fit in: are they friends or are they lovers? And are you on the same page at the same time?  The New Moon on the 11th is in your sign and sextiling Jupiter in your 11th house. This bodes well for you in terms of figuring out who you are and where you stand with others.  As the month wears on you may feel more like retreating into the sanctity of your own sacred space and getting in touch with your innermost feelings. As Venus and Mars move into your 12th house (the area associated with dreams, hidden fears, psychic impressions and the unconscious mind) you're likely to be less interested in what others have to say and more in what you feel deeply in your soul. Be open to the messages you receive: even if they don't make sense now, they may be meaningful for you down the road.
 Moon in Scorpio: November  10, 11 (New Moon) and 12

Sagittarius — November 23-December 20: Now is a time for reaping rewards for all of your hard work. With Saturn now moving forward in your sign — where it will remain for the next 2+ years — and three planets (including Jupiter, your ruler) moving through your public sector, you should be getting serious about your career and your reputation. If you're still trying to figure out what you want to do with your life, now is the time to formulate some goals. Saturn is good for forcing you to look at your own mortality, which reminds you that you're not getting any younger. Mercury moves into your sign on the 20th and the Sun joins in on the 23td. These transit are good for making plans and developing the confidence to set those plans in motion, so take advantage of them. Relationships are also highlighted for you this month, particularly on the 25th when the Full Moon falls in your relationship sector. This may not be the best time to start a new relationship, but it's good for clearing the air in an existing one, or providing closure for one from days gone by. Remember that Saturn is the great task master: it forces you to be responsible and to conduct yourself with honor and integrity.
Moon in Sagittarius: November 12, 13, 14 and 15

Capricorn — December 21-January 20: You can make great strides this month toward achieving your professional goals. While you may not be exactly where you want to be just yet, you should be seeing progress in this area. You may be putting the finishing touches on something that's designed to get you one step closer to meeting your objectives. Making changes to your resume for example. Taking a refresher course or pursuing an advanced degree. Completing a project that is sure to get the attention of your superiors. The key here is "preparation." It's about making your way to the top, one step at a time. Your ruler has moved into Sagittarius and into your 12th house. This is not the most comfortable (or powerful) position for Saturn, and can bring things to the surface that you'd prefer to ignore. It can cause you to doubt yourself for example and question your self-worth. But there are advantages to this placement as well. It gives you an insider's look at what facets of your personality need to be worked on and what changes you can make. It can also get you in touch with your deepest needs, which in the end will propel you toward both personal and professional fulfillment. 
Moon in Capricorn: November 15, 16 and 17

Aquarius — January 21-February 19: The chickens may be coming home to roost for you this month in the financial department. Particularly with respect to outstanding debts and bills. You may need to tap into your savings, move some of your assets around or get creative with your budgeting, especially during the first two weeks of the month. You start the month with an inconjunct between your ruler (Uranus) and Jupiter in the 8th house — the area related to other people's money. This is not the time to be impulsive with your spending or you could end up robbing Peter to pay Paul. The good news is that there are three other planets moving through this area and if you're careful and strategic you can actually make a lot of money this month. Travel is indicated for you later in the month — or you may be entertaining guests from afar in your home. Because you're likely to be focusing on your career during this time it's probably best for loved ones to come to you. You may feel like you're you're spread too thin or that there's just not not enough of you to go around. But you'll also have the chance to step up and take charge — something you do very well.
Moon in Aquarius: November  17, 18 and 19
Pisces — February 20-March 20: Now is the time to take stock of your relationships and figure out what you can do to manifest the reality you want. With Venus, Mars, Jupiter and the North Node all moving through your partnership sector — and all in discriminating, hyper-critical Virgo — you should have a clearer idea of what you want in this area, as well as what you don't want. You may feel the urge to make an important decision, but hold off until the 18th when your ruler (Neptune) turns direct. The Moon moves into your sign on the following day and conjuncts Neptune. This is going to be a good time for you to assess your personal needs, which can only enhance your relationships. You may also be thinking about breathing new life into your career goals now that Saturn is moving forward in your professional sector. If you've felt like you're stuck in a rut or just punching in, it's time to find a new inspiration for what you're already so good at. The Full Moon on the 25th is stretched across your professional and home/ family axis. So work on finding a way to balance these two areas rather than focusing too much on either one.
Moon in Pisces: November 19, 20, 21. 
---
Nov 2015 Monthly Horoscopes
Be sure to check out this month's tarotscopes too!
By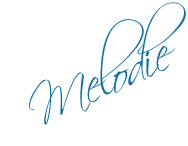 Personal Consultations:
If you would like to schedule a session with me, there are two ways to go about it. You can either purchase time either per minute (via Click4Advisor) or in blocks of 30- or 60-minutes (via PayPal). If I'm not showing as available, or if you want to purchase blocks of time through PayPal, please feel free to email me:







Melodie 

$3.99 per minute

$3.99 per minute


New Clients:
First Paid Session Only!
3 Minutes Free!



Flat-rate sessions available in 10-, 30- or 60-minute increments: Choose from the menu below: