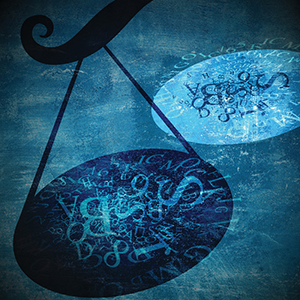 Happy Birthday Libra! Here are highlights for the month ahead.
Lunations: Moon Phases for the entire month:
New Moon: This month's New Moon occurs on Oct 19th at 26° Libra 35″
Full Moon: This month's Full Moon occurs on Oct 5th at 12° Aries 42″
Retrogrades: Chiron, Neptune and Uranus are all retrograde for the month of October.
Ingresses: Jupiter moves into Scorpio on Oct 10th. Venus moves into Libra on the 14th. Mercury moves into Scorpio on the 17th. Mars moves into Libra on the 22nd and the Sun moves into Scorpio on the 23rd.
Continue reading for complete scopes for each sign:

Aries — March 21-April 19:  October will be a busy month for Aries as Mercury, Venus and Mars all move through your love area. Mercury, from the 1st till the 18th, allows you to brush up on anything which has been not flowing smoothly in communication with your partner. Venus, from the 15th, will help with any bumps in the road your relationship is suffering. Whilst Mars, from the 23rd, brings passion to your love life. Moon in your love area on 18th and 19th can invigorate romance in your relationship. Pay special attention to the new moon on the 19th which is a great time for new beginnings.
Moon in Aries October 5 (New), 6

Taurus — April 20-May 20: Excellent month for Taureans when it comes to your love life with Jupiter moving into this area of your chart from the 11th. A transit like this doesn't happen that often. In fact in happens every 12 years! Now is the time to look at your relationship and if there are any changes you have been wishing to make then go ahead and do so. Mercury can give you a helping hand after the 18th when it also moves into your love area bringing with it ease to communication and thinking. Moon in your relationship area on 20th, 21st and 22nd occurs just in time for the Sun to also move into a position to light up your love life for the remainder of the month (and a few weeks beyond).
Moon in Taurus October 7, 8, 9

Gemini — May 21-June 21: There are several planets trining your sign this month and each off them bring with them different benefits. Mercury shall be in a position to help you with communication up until the 18th. Venus favours your love life till the 15th. Whilst Mars gives you some get up and go to tackle anything that needs doing after the 23rd. Your love life should also be in fine form with the help of Venus and Mars during these dates. Moon in your relationship area 23rd and 24th allows for some spontaneous passion as it occurs close to Mars' change of signs.
Moon in Gemini October 9, 10, 11

Cancer — June 22-July 23: Both Venus and Mars are in your area of communication this month. Venus until the 15th which will give you are great chance to clear up any problems linked to your relationship. Although, you may also have some headaches when it comes to Mars also in this area of your chart till the 23rd. Probably not a good idea to rush into anything until you have all the facts as it could well and truly blow up in your face. After the 11th there is a shift in energy for you as Jupiter, which has been squaring your sign for the past year, moves into a position to really give you a helping hand. Moon in your love area 25th, 26th and 27th goes a long way in smoothing out any problems in you relationship.
Moon in Cancer October 11, 12, 13

Leo — July 24-August 23: Communication seems to be the order of the day this month as no less than 3 planets move through this area of your chart. Mercury will be helping you along until the 18th and is in a very strong position if you have something you wish to communicate. Venus gives a helping hand to anything you wish to say to your partner whilst Mars moves into a position after the 23rd which may have you over thinking. If you find this to be the case take a few deep breaths to get back into "you". Moon in your love area 1st, 2nd, 28th and 29th may find you at opposite ends of the spectrum when it comes to a decision you are needing to make.
Moon in Leo October 14, 15

Virgo —  August 24-September 22: Venus and Mars start the month in your sign. Both these planets can do wonders for you love life. Venus is the planet of love. Mars is the planet of physical attraction. The benefits of Venus last until the 15th whilst Mars is in your sign till the 23rd. Expect some superb changes to your love life during the first 2 weeks of the month as October looks to be shaping up nicely for you! Jupiter will also be moving into your area of communication on the 11th, for the first time in 12 years. This will give you the added bonus of being able to convey your thoughts to others with ease. Moon in your love area on 3rd, 4th, 30th, 31st gives you many chances to show your partner how much you care.
Moon in Virgo October 16, 17

Libra — September 23-October 22: With the Sun in your sign till the 23rd you should be feeling right at home and enjoying your birthday month. Mercury, Venus and Mars are also in your sign at various times during October and able to help you when it comes to your relationship. Mercury aids communication, Venus will help with emotions and Mars can add that extra spark needed to take your love life to new levels. Jupiter will be leaving your sign after the 11th and moving into your area of security and stability. Great time for looking at your finances. Moon in your love area on 5th and 6th can bring with it heighten emotions, especially on the 6th when it is a full moon in your relationship area.
Moon in Libra October 18, 19 (Full)

Scorpio — October 23-November 22: The month you have been waiting for has finally arrived as Jupiter moves into your sign for the first time in 12 years! This brings with it a whole heap of benefits. Jupiter is the planet of luck and when it moves through a sign it tends to sweep aside many things which have been holding you back and allows you to open to new opportunities. Mercury will also be in your sign from the 18th allowing you to think clearly on what you wish to change in your life. Moon in your love area on 7th, 8th and 9th gives you a chance to bask in positive emotions just before Jupiter arrives in Scorpio on the 11th.
Moon in Scorpio 20, 21, 22

Sagittarius — November 23-December 20: It's time for you to look at your friendships this month as Jupiter moves out of this area of your chart. It may be that the last year has forged new friendships in your life and some friends have been lost. Either way you have Mercury up until the 18th giving you a chance to communicate with friends, new or old. Venus after the 15th can also help with fixing anything which has gone wrong with a friendship. Mars is in a great position to forge ahead with work but take care after the 23rd as Mars can cause friction when it comes to friends. The moon in your love area on 9th, 10th and 11th brings with it a well earned rest from anything which has been causing you stress.
Moon in Sagittarius 23, 24

Capricorn — December 21-January 20: The first week of October finds Venus and Mars trining Pluto in your sign. This is a great transit for your love life as it allows you to look at your emotions with practicality and any actions you decide to take will not be overly emotional. If there are changes you have been wanting to make then this is the time to do so. Later in the month, when both planets change signs you may not be feeling so cool, calm and collected. The dates to watch for are Venus on the 15th and Mars on the 23rd. If you have anything that needs changed in your love life do it before those dates. Moon in your relationship area on 11th, 12th and 13th only serves to intensify your emotions and could be the catalyst you have been needing to change things.
Moon in Capricorn October 25, 26, 27 

Aquarius — January 21-February 19: There are a lot of beautifully aspected planets to your sign this month. Mercury is trining your sign till the 18th, giving you confidence and ease with communication. Venus trines your sign tuntil the 15th also allowing you to smooth out and problems in your love life. Lastly, Mars trines your sign till the 23rd giving you a boost in energy. After the 11th Jupiter will also enter your area of travel and learning. This marks the beginning of 12 months where you can really feel as if you have the freedom to start a new chapter in your life. Moon in your love area 14th and 15th should breeze in giving a refreshing tone to your relationship.
Moon in Aquarius October 1, 2, 28, 29
Pisces — February 20-March 20: Mars is in your relationship area till the 23rd. Don't allow small problems to become too big before dealing with them. The planet of war, Mars, is also great for passion and can help you find new depths to your relationship. Venus is also in your love area until the 15th helping to dampen down the effects of any drama Mars causes in your life. Because Venus and Mars are in close contact with each other for the first 2 weeks of October in your love area, you can use this to your advantage to move your relationship where you wish it to be. You may also be feeling like spreading your wings and travelling as Jupiter moves into this area of your chart after the 11th. Moon in your love area on 16th and 17th can be a time of intense emotions, it's up to you how you use them.
Moon in Pisces October 3, 4, 30, 31
---
Be sure to check out this month's tarotscopes too!
October 2017 Monthly Horoscopes
by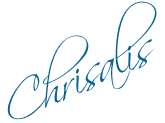 Personal Consultations:
If you would like to schedule a session with me, there are two ways to go about it. You can either purchase time either per minute (via Click4Advisor) or in blocks of 10-, 30- or 60-minutes (via PayPal). If I'm not showing as available, or if you want to purchase blocks of time through PayPal, please feel free to email me:




"




Chrisalis




$3.99 per minute








New Clients:
First Paid Session Only!
3 Minutes Free!



Flat-rate sessions available in 10-, 30- or 60-minute increments: Choose from the menu below: