Here is the Ask the Astrologers Weekly Astro Forecast for the week of Sep 24, 2017 – Sep 30, 2017:
We're gearing up for some intense planetary activity this week, with one planet (Mercury) changing signs, one planet (Pluto) changing directions, and several other planets forming stressful — and potentially volatile — aspects with one another. 
Starting with a Mars / Neptune opposition on Sunday: This is an aspect that can be idealistic but unrealistic. It can see you reaching for dreams that are impossible to attain. It can also manifest as self-delusions and misplaced trust. Duplicity. Sabotaging your goals through self-destructive behaviors.
It's not the time to engage in illegal or immoral activities (but then when it is ever the time to engage in those things?). Keep a wary eye on anything that seems too good to be true or too tempting to pass up.
Mercury squares Saturn on Monday. This is more of that "wakeup call" energy, with a reality check thrown in for good measure. It can bring feelings of melancholy to the surface. It can manifest as boredom or apathy. It can leave seeing the glass as half empty rather than half full. If you find yourself asking "what's the use?" or "why even bother?" try to shift your thinking, as this transit can see you wallowing in your own misery.
Fortunately Saturn redeems itself on Tuesday with a trine to the North Node. This is one of the few harmonious transtis we're going to see this week — even if it does involve everyone's favorite party-pooper, Saturn. As Saturn trines the North Node it automatically sextiles the South Node as these two points are always in opposition with one another.
The Saturn / NN trine may not be particularly lucky. But it does present opportunities as long as you're willing to work for them. It can place you in the path of important social and professional connections. It can also plant seeds and open doors for you that reach their full potential later on.
On Wednesday, Mercury opposes Chiron and later inconjuncts Uranus. As Mercury is the planet that rules thoughts, ideas and communications, this combination can be particularly tricky. The Chiron opposition can see you feeling inadequate or wallowing in self-pity. It can also leave you susceptible to deception — including your own. Don't get caught up in drama and don't let your compassion for others cloud your thinking.
The inconjunct to Uranus can see you moving past your ego and tapping into your higher consciousness. This aspect can manifest as feeling alienated or alone — or like the odd man out. But as you shift your energy toward humanitarian goals, you can make a great impact in your community. Use this transit to balance out the part of you that longs to save the world with the part that just wants to belong.
Pluto turns stationary direct on Thursday, after having spent the last 5+ months in retrograde motion. It's been retrograde since April 21st and will turn retrograde again on April 23rd, 2018. As Pluto turns direct again you may see suppressed urges and desires returning to the surface (much like the Roman God for which it is named emerges from the underworld in ancient mythology).
Pluto turning direct forces you to look at those urges in the harsh light of day and decide whether you're ready to deal with them or push them back below the surface. Obviously the former is preferable as it can mean the difference between life happening to you (and having no control) or taking charge of your destiny and having some say in how it all plays out.
Also on Thursday, Jupiter opposes Uranus. This aspect (particularly combined with the stationary Pluto) can be volatile. It pits the planet associated with growth, expansion and evolution against the planet associated with sudden change and unexpected events and opportunities.
It can erupt into power struggles or confrontations with others. Intense anger (rage), trust issues and overreactions are all potential manifestations of this transit. The Jupiter portion of this opposition can exaggerate and magnify the erratic Uranus energy, but remember that oppositions are meant to be integrated. Your goal with this transit is to find a way to bring those conflicting energies into focus.
The Moon joins in on Friday and squares both Jupiter and Uranus, turning this already volatile transit into an intense emotional fireball. With the Moon (in authoritative and often-oppressive Capricorn) at the apex of a cardinal t-square involving Jupiter and Uranus, tempers can flare and power struggles may erupt, bringing disagreements to a head.
Mercury moving into Libra on Saturday can help to ease some of the tensions that the above transits have contributed to. Mercury in Libra is objective, impartial and fair. It's good at exercising tact and diplomacy, but not so good at making decisions. You may feel the need to weigh the pros and cons of every situation before you reach a conclusion, and even then you're likely to settle on a middle ground.
Mercury in Libra — especially at 0 degrees — is known to struggle with indecision. It tends to vacillate or straddle the fence rather than take a stand. It's good for debating and arbitrating, as it's able to see the validity in any side of an argument. But it can also be frustratingly wishy-washy.
At the same time (also on Saturday), Venus opposes Neptune. Venus is debilitated in Virgo (as the sign of its fall). It can be incredibly discriminating and perfectionistic in relationship, but it can also be nitpicky and hyper-critical. The opposition to Neptune (in its own sign, Pisces) can complicate matters even further.
It can send you into denial about the state of your relationships or about your feelings for another. It can cause unrealistic expectations and make you more susceptible to deception (even self-deception).
On the other side of the coin, it can see longing to escape into a romantic fantasy. It can increase your sensitivity to the injustices of the world or to your perception of the mistreatment of others. It's also profoundly creative and inspirational. It's not the best time to initiate a new romance — at least one you have hopes of leading to something more serious. But it's good for indulging in romantic fantasies or tapping into your own creative potential.
That's it for this week. See you next week!
Here is this week's astro calendar; click on it to view it full-sized.

---
Weekly Astro Forecast —
Sep 24, 2017 – Sep 30, 2017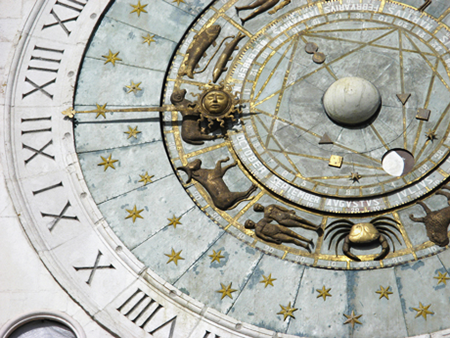 By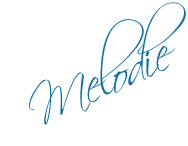 ---
Thinking about learning Astrology? I highly recommend Stephen Arroyo's Chart Interpretation Handbook and Demetra George's Astrology for Yourself.
Don't forget to check out more Weekly Astro Forecasts and our Monthly Horoscopes too!
Want to see where these transits are hitting your natal chart? Check out our Free Natal Chart Calculator.
You can also read more of my articles here.
Personal Consultations:
If you would like to schedule a session with me, there are two ways to go about it. You can either purchase time either per minute (via Click4Advisor) or in blocks of 10-, 30- or 60-minutes (via PayPal). If I'm not showing as available, or if you want to purchase blocks of time through PayPal, please feel free to email me:







Melodie 

$3.99 per minute

$3.99 per minute


New Clients:
First Paid Session Only!
3 Minutes Free!



Flat-rate sessions available in 10-, 30- or 60-minute increments: Choose from the menu below:

This forecast also appears on the Psychic Scoop website.