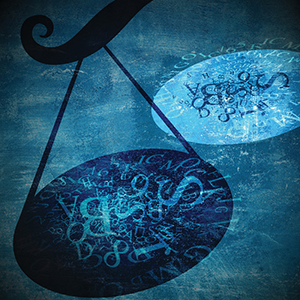 Happy Birthday Libra! Here are highlights for the month ahead.
Lunations: Moon Phases for the entire month:
New Moon: This month's New Moon — occurs on October 9th at 15° Libra 48.
Full Moon: The Full Moon occurs on October 24th at 1° Taurus 13.
Retrogrades:  Pluto turns stationary direct on Oct 1st; Venus turns stationary retrograde on Oct 6th; Chiron, Neptune, and Uranus are all retrograde for the month of October.
Ingresses: Mercury enters Scorpio October 10th; the Sun moves into Scorpio Oct 23rd; Venus retrogrades back into Libra on the 31st, and Mercury moves into Sagittarius, also on the 31sr.
Continue reading for complete scopes for each sign:

Aries — March 21-April 19: Mercury is in your love and relationship area until the 11th which works very well for you when it comes to communication with your partner. If you are single it can also be a great time to get out and mingle with new people because you will be able to have great conversations and this may lead to a new romance. Venus is in an area of your chart known for passion all month. From the 6th it turns retrograde which is a great time to have a good look at your love life. Whether or not you are single or in a relationship a Venus retrograde let's you look at what you really want and act on it. Moon in your love area on the 9th and 10th occurs just as Mars is coming fully out of the shadow period of it's retrograde allowing you to move on to bigger and brighter things.
Moon in Aries October 23, 24

Taurus — April 20-May 20: Exciting news for you in October is that Venus turns retrograde in your relationship area from the 6th ! This will give you the capacity to sort out any problems you've been experiencing with your partner and find solutions to bringing the two of you closer together. If you are single it is a great time to meet someone new who will be very important in your life. As Mercury also enters your relationship area from the 11th, just as Mars fully goes out of the shadow period of its retrograde, then it looks like you will have smooth sailing ahead with communications. Moon in your love area 11th and 12th is a time to take stock of what you want in love and take steps to get it. Keep in mind that the full moon in your sign on the 24th is not a time for action. Uranus is in close contact to this full moon and you may not think through a decision wisely.
Moon in Taurus October 24 (Full), 25, 26

Gemini — May 21-June 21: There's a lot happening over in your work and health area this month with Venus turning retrograde and Mercury entering this area of your chart. You may be thinking of improving your appearance or revisiting a style you wore in the past. It is also a time when you may be putting more energy into your work than your love life and, if this is the case, it would be a good idea to find a balance between the two. Venus retrograde doesn't come around often and when it does you need to make the most of it. Mercury is in a position to allow you more freedom of expression until the 11th. Use this time well to get your point across, as Mercury is your ruling planet it will serve you well to speak up. Moon in your love area on 13th and 14th can be a time when the good work of the previous few weeks pays off, both in love and life.
Moon in Gemini October 1, 27, 28

Cancer — June 22-July 23: Mars retrograde is now well and truly out of your relationship area. This should have you breathing a sigh of relief and means that the last few stressful months are behind you. Of course you still have Saturn and Pluto in this area of your chart but they can be used to really delve into what you want in a relationship. This will also be helped by a Venus retrograde beginning on October 6th which will be in a lovely aspect to your sign. It should help you move forward smoothly in your love life and if you are single is a good time to meet someone. It can also help to reconnect with an ex. Mercury will also move into a great position to help with communication after the 11th and it is best to leave any serious conversations you have on your mind till after that date. Moon in your love area 15th, 16th and 17th helps to bridge any gaps you've had in communication with your partner.
Moon in Cancer October 2, 3, 29, 30, 31

Leo — July 24-August 23: Home and family life are on your mind this month as Venus, Mercury and, from the 23rd, the Sun enter this area of your chart. Given that Mars also clears its shadow period from when it first went retrograde in June, on October 10th, then you can use this month to make up for any problems you've had on the home front. Rest assured though that October looks a whole heap smoother for you than the last few months. Venus turns retrograde on the 6th, this will allow you to decide what you do and do not want in a relationship. There's a square from the full moon, which is in close contact to Uranus, on the 24th. This is not the time to make hasty decisions even if you wish to. Rather, you should view October as a restful month and not push yourself too hard. Moon in your love area 18th and 19th is a time to focus solely on your partner.
Moon in Leo October 4, 5

Virgo —  August 24-September 22: Mercury, your ruling planet, is in a great position until the 11th to help you gain security and stability when it comes to your finances. After this date it moves into your area of communication and can help you see the bigger picture quickly and take action where it is needed. Alongside Mercury, Venus is also in your area of communication and as it is retrograde, after the 6th, then any talks you have with your partner should work in your favour. It will be a month of putting your relationship under the microscope and coming to terms with what is, and what is not, working for you. Moon in your love area 20th, 21st and 22nd occurs just before the full moon on the 24th. Don't make any sudden changes around these dates, rather stick to the status quo to stay out of trouble.
Moon in Virgo October 6, 7, 8

Libra — September 23-October 22: Communication starts out well for you this month with Mercury in your own sign. It's about looking at what you want and getting it. After the 11th Mercury moves in to Scorpio to join Venus, which is in Scorpio all month. If there was ever a month this year that you had a great chance of getting your point across and achieving security and stability in a relationship then this is that month! Of course you won't be able to just rush in there and state what you want and expect to be given it. Not that your Libra charm would allow you to do such a thing, but October is big month for you in that you can lay your cards out on the table and get a positive result. Moon in your love area 23rd and 24th occurs very close to the full moon. Proceed with caution around that time as Uranus could stand in the way of a positive outcome.
Moon in Libra October 9 (New), 10

Scorpio — October 23-November 22: October gets off to a good start to you as Venus retrogrades in your sign on the 6th, bringing with it a few months where you will be focused on your love life. This should be a very positive time for you and if you are in a relationship you need to let go of then Venus retrograde allows for this with ease. It's also a time where an ex may reappear in your life and allow you to either resume the relationship or end it on a better note than it did in the past. Mercury entering your own sign on the 11th is another indicator of smooth communications alongside a chance to get your thoughts clear on where you are at in life. Moon in your love area 24th, 25th and 26th may be a bit tricky as it will be a full moon on the 24th, causing emotions to run high. This full moon will also be in conjunction to Uranus which means it can come with a few sudden surprises, that may not be what you wish to be dealing with.
Moon in Scorpio October 11, 12

Sagittarius — November 23-December 20: Best to keep your two feet on the ground right now and not be swayed too far one way or the other. Both Saturn and Pluto are in an area of your chart which is urging you to seek stability. Yet, it is what is happening in an area of your chart that is not known for clear thinking that you need to keep your eye on. Venus retrogrades in that area of your chart and it may make for some murky waters when it comes to your love life. Mercury joins Venus in this same area of your chart after the 11th which will not help with deciding what you want. It is a great month for creative thoughts but not so great if you don't keep grounded and act impulsively, which seems to be your usual trait. Moon in your love area 1st, 27th and 28th is a time to keep your feet on the ground and plan for something nice with your partner.
Moon in Sagittarius October 13, 14

Capricorn — December 21-January 20: Thankfully Mars has now left your sign after, no doubt, causing all types of havoc the last few months. What you need to keep your eye on now is the Venus retrograde in an area of your chart related to friends and friendships. If you have had any falling out with a friend the last few months then October would be a great month to take a look at the pro's and con's of that friendship and see if you want this person back in your life or not. Mercury's arrival in this same area of your chart will assist you in communication alongside smoothing over any misunderstandings. A full moon in close contact with Uranus in a favourable aspect to your sign can bring sudden insights on the 24th. Moon in your love area 2nd, 3rd, 29th, 30th and 31st gives you plenty of scope to take advantage of romance this month.
Moon in Capricorn October 15, 16, 17

Aquarius — January 21-February 19: From the 10th onwards you can really take a deep breath and put the last 4 months behind you as Mars will fully come out of it's shadow period from it's recent retrograde. However, Mars and Venus are both forming a square degree to each other from the 5th to the 15th and as this involves your sign then your love life may take a hit. Venus will be retrograde from the 6th which is usually a very good time to sort out your relationship or any from the past. If you've had a difficult love life these past few months you may want to wait a bit longer before you try to fix things as the aspect with Venus and Mars is working against you. Try looking at it after the 27th when things should be a lot smoother for you. Moon in your love area 4th and 5th is a time to reflect on the past few months and what you need to do next in your relationship.
Moon in Aquarius October 18, 19
Pisces — February 20-March 20: October is shaping up to be one of your best months of 2018. The Venus retrograde occurs in an area of your chart relating to fun and freedom. You may wish to plan something with your partner that gets you out of your day to day routines and put some spark into your relationship. After the 11th Mercury joins Venus in this area of your chart which means communication can be open and honest. You may still have Mars in a position which is clouding issues but those issues will be a lot clearer from mid month onwards. The Sun also moves into a positive aspect to your sign after the 23rd which will bring you more benefits. Take care around the 24th when a full moon hits off in your communication area in close contact to Uranus. This is not the time to speak without thinking. Moon in your love area 6th, 7th and 8th is a great time to reconnect.
Moon in Pisces October 20, 21, 22
---
Be sure to check out this month's tarotscopes too!
October 2018 Monthly Horoscopes
by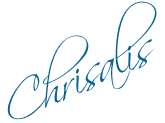 ---
Personal Consultations:
---
Hope you enjoyed your monthly horoscope. For a live psychic reading or astrological consultation, please feel free to email me at chrisalisreadings@hotmail.com.




"




Chrisalis




$3.99 per minute








New Clients:
First Paid Session Only!
3 Minutes Free!



Flat-rate sessions available in 10-, 30- or 60-minute increments: Choose from the menu below: