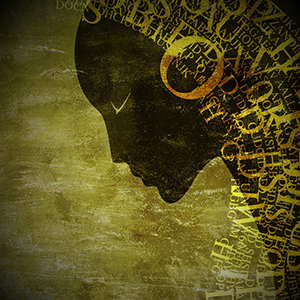 Happy Birthday Virgo! Here are highlights for the month ahead.
Lunations: Moon Phases for the entire month:
New Moon: The New Moon (a Solar Eclipse) occurs on September 1st at 9° Virgo 21″.
Full Moon: This month's Full Moon (a Lunar Eclipse) occurs on September 16th at 24° Pisces 19″.
Retrogrades: Mercury turns direct Sept 22nd; Pluto turns direct Sept 26th. Chiron, Neptune and Uranus are retrograde all month.
Ingresses: Jupiter moves into Libra on Sep 9th and the Sun joins in on the 22nd; Venus enters Scorpio Sept 23rd; Mars enters Capricorn Sept 27th.
Continue reading for complete scopes for each sign:

Aries — March 21-April 19: Not for you the worry of Mercury retrograde and two eclipses this month as you have Venus in your love and relationship area which promises a fine month for your love life! On top of this you also have Jupiter moving into this same area of your chart after the 11th. This will be the first time in 12 years that Jupiter has graced your love and relationship area so enjoy it while it lasts, especially given that Venus is there at the same time. You don't even need to worry about Jupiter's transit being short lived as it is not. Mercury may be retrograde till the 23rd but for Aries, with all the luck you will be experiencing, communication should be seen as something you shouldn't be too hung up about. Just enjoy September…. retrograde, eclipses and all!
Moon in Aries September 17, 18, 19

Taurus — April 20-May 20: When it comes to work this month you may find yourself actually enjoying the experience. If not, then do something about it. After the 11th, when Jupiter moves into this area of your chart, you need to spread your wings a bit when it comes to work and if you are not happy where you are then you may find new opportunities coming your way. Of course you may need to give these opportunities a little push but luck is always on your side when it comes to Jupiter. Later in the month, on the 25th, Venus moves into your love and relationship area. This is a time to take stock of where your relationship is heading although you'll probably find it is moving in a very positive direction with Venus in this position.
Moon in Taurus September 19, 20, 21

Gemini — May 21-June 21: Take care with family this month as you have a new moon solar eclipse hitting off this area of your chart on the 1st. You may breeze through this period if it wasn't for Mercury, your ruling planet, also being in the same area of your chart and being retrograde. This can cause a few hiccups when it comes to a smooth home life, not least of all because communication may not be at its greatest. Venus may have you feeling as if you wish to go out and have some fun especially when Jupiter joins it on the 11th but you may wish to curb your social life a bit this month in an effort to balance out other areas of your life. This is also a good idea as both Mars and Saturn are still playing havoc in your love and relationship area.
Moon in Gemini September 21, 22, 23

Cancer — June 22-July 23: Mercury is retrograde in your communication area this month which may or may not be a good thing. On the bright side it should be giving you a boost to your communication as it is in a great area of your chart and should find you flexing some intellectual muscle. On the downside it is retrograde so your thoughts and plans may not come to fruition readily. To top this off there is also a new moon solar eclipse in this area of your chart on the 1st. It would be wise to keep your thoughts to yourself this month and patiently wait until the planets are in a better position for you to be "heard". Venus and later Jupiter, on the 11th, are in a great position to keep you amused at home which is very fitting for Cancers.
Moon in Cancer September 23, 24, 25

Leo — July 24-August 23: Money may be causing you a few headaches in September as the eclipse on the 1st falls in an area of your chart which could see you either spending without forethought or trying to undo damage from early spending sprees. With Mercury also retrograde you can use this to your advantage in coming up with a plan to get you out of these problems. Venus and later Jupiter will be in an area of your chart which will give you a head start when it comes to communication. Venus may only be there for a few short weeks but Jupiter will be there for much longer and as it will take a further 12 years for it to come around again then you should use these months to your advantage.
Moon in Leo September 25, 26, 27

Virgo —  August 24-September 22: The second of three eclipses hits on September 1st and this time it is in your sign. Eclipses are big and tend to shake your life up. Those of you born in the first half of Virgo may feel this one more. With Mercury, your ruling planet, also in your sign and retrograde you may feel as if September is a month you'd sooner forget although you can keep a few things in mind to get you through it. Firstly, don't push too much if communication is not working in your favour and secondly, try to find a lot of quiet time to yourself so you can reflect on what you next plan of action will be. As the third eclipse hits on the 16th you may have your hands full with your love life although possibly not in a good way.
Moon in Virgo September 1 (New Moon Solar Eclipse), 2, 3, 28, 29, 30

Libra — September 23-October 22:Venus is in your sign this month and as it is your ruling planet you should be really enjoying its position. Jupiter will also enter your sign after 12 years absence on the 11th giving you a boost to your luck which hopefully shines fully on your love life as it joins Venus. This would be a good month for a few daydreams as Mercury is in an area of your chart which should fire up your imagination. Take note of anything that crosses your thoughts as it may be relevant further down the line. September is not the time for taking action on these thoughts as Mercury is retrograde. However, you never know where these thoughts may lead in the future, especially given the luck Jupiter will be bestowing you.
Moon in Libra September 3, 4, 5

Scorpio — October 23-November 22: Keep a close eye on relationships with friends this month as Mercury retrogrades in this area of your chart. This could bring misunderstandings or just bad communication which lead onto something bigger. If you are aware of this you can avoid a lot of problems as September, and Mercury retrograde, progresses. There are a few positives to this month for Scorpios, not least of all, Venus moving into your sign after the 25th. This should do wonders for your love life alongside making you feel more at ease within a relationship. Jupiter will also move into an area of your chart that could see your creative side prosper. If you are thinking of any artistic pursuits then this is the month to do so.
Moon in Scorpio September 6, 7, 8

Sagittarius — November 23-December 20: You've spent more of your fair share of time lately dealing with both Mars and Saturn in your sign. This push and pull combination will be over at the end of the month as Mars moves into Capricorn around the 29th. Communication, or lack of it, is what you should really be focussing on, especially during the second week as Mercury retrograde forms a square to Mars in your sign. If you have a suspicion that something could go wrong then this is the time for it. Try to avoid this at all costs as you may find yourself in more trouble than its worth. Venus is in your friendship area for most of the month giving you a lovely time with friends… which could turn into something more.
Moon in Sagittarius September 8, 9, 10

Capricorn — December 21-January 20: Whilst others may be suffering the effects of Mercury retrograde this month you, on the other hand, may find it quite cathartic as it falls in an area of your chart which allows you to see the humour in a situation. Whether you choose to laugh or not is up to you but it sure can be of help when dealing with what is sure to be a difficult month. Another thing to put a smile on your face is as the moon moves into your relationship area on the 23rd, Venus is also moving into an area of your chart which should make you quite popular socially. When it comes to work look towards the end of the month as Mars moves into your sign on the 28th giving you the extra energy you may need to complete a project.
Moon in Capricorn September 11, 12

Aquarius — January 21-February 19: Looks like a fun month for you as Venus moves into an area of your chart which is sure to not only bring you luck when it comes to love but also places you in a position to sort through any relationship problems you may have been experiencing. Infact, September 10th sees the beginning of Jupiter moving into an area of your chart that should put a smile on your face for many months to come. Mercury may be retrograde but it is also in a position to help you really dig deep and get to the bottom of something that may have been bothering you. Secrets can come to light by the end of the month and if you choose you can accomplish quite a lot with what you learn from them.
Moon in Aquarius September 13, 14, 15
Pisces — February 20-March 20: The second eclipse this month hits off in your sign on the 16th. As you may already be reeling from the earlier eclipse on the 1st, which directly affected your love area, then by the time the second eclipse comes around you should know better than to risk further complications. To add insult to injury Mercury is also retrograde in your love area making communication not so easy to come by. Add the added complication of both Mars and Saturn forming a T square to all these things and you have a month where you are best to keep your head down in order to avoid further trouble. The silver lining… Venus moves into an area of your chart after the 25th that can put more than a smile on your face. Infact you should be positively grinning.
Moon in Pisces September 15, 16 (Full Moon Lunar Eclipse), 17
---
Be sure to check out this month's tarotscopes too!
September 2016 Monthly Horoscopes
by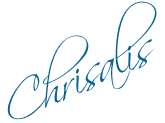 Personal Consultations:
If you would like to schedule a session with me, there are two ways to go about it. You can either purchase time either per minute (via Click4Advisor) or in blocks of 10-, 30- or 60-minutes (via PayPal). If I'm not showing as available, or if you want to purchase blocks of time through PayPal, please feel free to email me:




"




Chrisalis




$3.99 per minute








New Clients:
First Paid Session Only!
3 Minutes Free!



Flat-rate sessions available in 10-, 30- or 60-minute increments: Choose from the menu below: