Here is the Ask the Astrologers Weekly Astro Forecast for the week of September 4, 2016 – September 10, 2016:
We start the week with the Sun conjuncting the North Node at 12° Virgo on Sunday.  This aspect can bring someone new into your life who turns out to play a meaningful role. Particularly in terms of self-actualization or individuation. As the Nodes are said to be karmic in nature, this person may not be "new" at all, but have strong past life ties.
The Sun/ North Node contact can also describe a change in direction as far as your social relationships are concerned. Aligning yourself with a different group of people or inviting new friends into your circle for example.
The Moon in void of course (and Via Combusta) on Monday from about midnight until noon a little after noon Universal time. The Via Combusta continues all through Monday and Tuesday, although there are several pleasant lunar transits in the interim.
The void of course Moon is a common occurrence; it marks the period of time between the Moon's last aspect in one sign and its ingress into the next. In this case with it being void for 12 hours — and transiting the "Fiery Road" (via combusta), it's probably best to not implement any new plans or make important decisions.
This is especially true now that Mercury is retrograde. Anything started during this period — particularly the triple-whammy represented by the void and via combusta Moon combined with Mercury retrograde — is unlikely to go as planned.
But there are some nice lunar transits on Tuesday. The Moon trines Neptune and then sextiles the Sun / Node and Pluto before the day is through. These transits all may be minor (and fleeting) but they can soften some of the tensions brought on by the aforementioned influences and make for a relatively pleasant afternoon.
This energy continues into Wednesday, with a nice Venus / Saturn sextile and a Sun trine Pluto. These two sextiles are great for sitting down and having a heart to heart with a loved one.
The Sun / Pluto aspect is about asserting your needs without dishonoring those of your loved one/s. The Venus / Saturn sextile adds a bit of depth to the interchange without being too frivolous. In other words, they enhance one another and balance one another out.
This is important because also on Wednesday there's a Venus / Neptune inconjunct which is known to complicate things, especially where it comes to understanding your relationship needs. You may find yourself questioning them, or questioning the motivations of others.
What you may have found appealing in the past is now being shown in a different light. This transit compels you to think about how much you give of yourself and whether that translates to sacrificing your own needs.
On Friday, Mercury inconjuncts Uranus. This aspect is known for placing challenges in our paths, such as verbal conflicts and/or arguments with others. But it's also capable of promoting growth. It can see you moving past your ego and tapping into your higher consciousness.
The Mercury /  Uranus inconjunct can can manifest as feeling alienated, alone, or like the odd man out. But as you shift your energy toward humanitarian goals(Uranus) and away from the need to force your ideas on others (Mercury / Uranus), you can make a great impact in your community.
Also on Friday, Jupiter moves into Libra for the first time in 12 yrs. (It will also remain in Libra for the next 11 yrs and 11 months.) This transit marks the onset of a whole new cycle, with the focus on fairness, impartiality and compromise. That doesn't mean we're headed for Utopia. Jupiter in Libra likes to play the devil's advocate and can be incredibly argumentative as a result.
In general though this is more about objectivity and impartiality. It's putting ourselves in other people's shoes and trying to get a better understanding of where they are coming from. This is the higher vibration of the Jupiter in Libra archetype, and would be well served if we all tried to live up to it.
Saturn squares Neptune on Saturday, just as Mercury opposed Chiron. This isn't the most upbeat or lively combination… In fact it can be a real downer if you're not careful. There's a theme here of feeling like your bubble is about to burst. You may be struggling with feeling discouraged or pessimistic about where you're heading, along with the sense that the effort it will take to get to where you want to be is insurmountable.
The square to Neptune can see you feeling disillusioned about life in general. And the opposition with Chiron can see you feeling inadequate or wallowing in self-pity. These two aspects can also leave you susceptible to deception — including your own. Don't get caught up in drama and don't let your compassion for others cloud your thinking.
That's it for this week, see you next Sunday!
Here is this week's astro calendar; click on it to view it full-sized.

---
Weekly Astro Forecast —
Sept 4, 2016 – Sept 10, 2016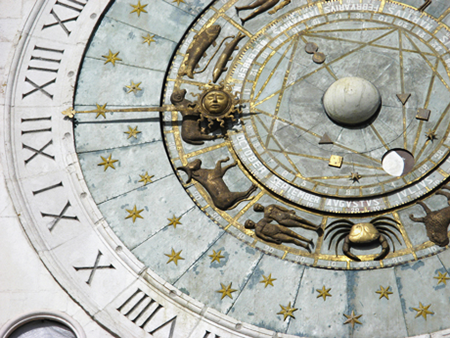 By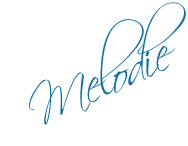 ---
Thinking about learning Astrology? I highly recommend Stephen Arroyo's Chart Interpretation Handbook and Demetra George's Astrology for Yourself.
Don't forget to check out more Weekly Astro Forecasts and our Monthly Horoscopes too!
Want to see where these transits are hitting your natal chart? Check out our Free Natal Chart Calculator.
You can also read more of my articles here.
Personal Consultations:
If you would like to schedule a session with me, there are two ways to go about it. You can either purchase time either per minute (via Click4Advisor) or in blocks of 10-, 30- or 60-minutes (via PayPal). If I'm not showing as available, or if you want to purchase blocks of time through PayPal, please feel free to email me:







Melodie 

$3.99 per minute

$3.99 per minute


New Clients:
First Paid Session Only!
3 Minutes Free!



Flat-rate sessions available in 10-, 30- or 60-minute increments: Choose from the menu below:

This forecast also appears on the Psychic Scoop website.