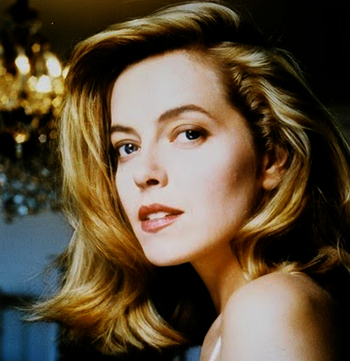 Venus enters Capricorn on November 5th, 2013. If you were born with this Venus, you probably understand the value of hard work, dedication, perseverance and discipline.
You're responsible and reliable — with money, in your career, in your relationships with loved ones, and especially when it comes to matters of the heart.
There's usually a soulful quality about Venus in Capricorn people and a classic, timeless beauty: think Greta Scacchi, Scarlett Johansson or Faye Dunaway; or an ageless, sophisticated air, such as with Rock Hudson, Richard Burton and Paul Newman.
Venus in Capricorn people tend to be wise beyond their years and yet they're also known to be late bloomers. Why? Because they know that good things come to those who wait, aw well as to those who take their time nurturing and developing their characters, rather than racing to the finish line.
Those that "bloom early" (think Britney Spears or Miley Cyrus) were often pushed into an early career or early responsibilities that forced them to grow up fast.
They can be shy or inhibited when it comes to expressing romantic interest, but tend to be loyal and steadfast lovers once they do decide to invest. They're known for staying power — and that usually includes long term relationships and marriages — unless you're Larry King or Zsa Zsa Gabor.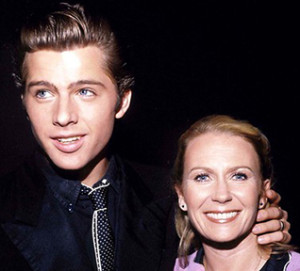 Most other Venus in Capricorn natives though take their time falling in love and are often attracted to older people. A lot of May / December romances involve this archetype, either in the natal chart or in composite / relationship charts.
Think Juliet Mills, who married a 21-year old Maxwell Caufield when she was almost 40. Thirty three years later and they're still going strong. Her Venus is in Capricorn (as is her Moon).
Or think Deborra-Lee Furness, another Venus in Capricorn woman who married a much younger man (Hugh Jackman) and remains happily married all these years later. Or Brad Pitt and Angelina Jolie. Brad was born with Venus in Capricorn conjunct his Moon and is 12 years older than Angelina. They appear to be still very committed.
Capricorn is ruled by Saturn and is therefore linked to hard work, discipline, simplicity and old-fashioned values. Most Venus in Capricorn people are conservative as far as money and material possessions are concerned. They understand the value of a dollar and are therefore rarely frivolous.
They see success as something that is earned and that they must work toward rather than having it handed to them on a silver platter. They can live very spartan existences while they pursue their goals. They're not afraid to get their hands dirty: in fact they expect to work hard in order to achieve success. They appreciate established customs and traditions and have a lot of respect for those who have paved the way before them.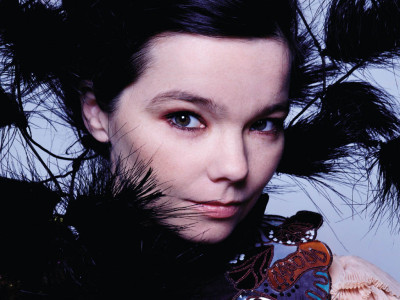 But Capricorn is co-ruled by Uranus. And there's a certain percentage of Venus in Capricorn people who are more "Uranian," i.e., individualistic, non-conformist or iconoclastic. Think Billy Idol, Andy Kaufman, Bjork.  
There's still a certain soulfulness to this version of Venus in Capricorn. But there's also a little more shock-value, a little more eccentricity, and a lot more "thinking outside the box."
Your natal Venus placement represents love, money, and values. It also relates to "beauty" with respect to what you find attractive and how you express your own personal style. For these Uranian-types, that's all about being unique and different. But in general, it's usually much more subdued.
If you are involved with someone who has Venus in Capricorn (or are interested in someone with this placement) you can expect them to take their time expressing their feelings and committing to a relationship.
They're generally not given to dramatic or extravagant displays expressions of affection. When they say "I love you," they mean it, and they usually mean it for the long haul. 
Here are some other famous people with Venus in Capricorn: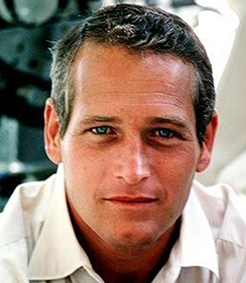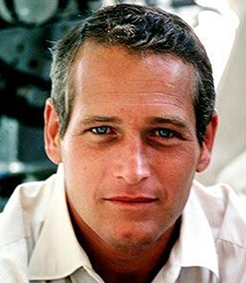 Elvis Presley, James Dean, Cindy Crawford, Anthony Hopkins, Portia de Rossi, Christian Bale, Diane Keaton, Maggie Smith, Ryan Seacrest, Lisa Marie Presley, Jerry O'Connell, Katy Segal, Giovanni Ribisi, Owen Wilson, Dolly Parton, Alan Cumming, Denise Richards, Elijah Wood, Julianne Moore, Jim Carrey, Mena Suvari, Rita Moreno, Tim Buckley, Elizabeth Perkins, Betty White, Jeff Daniels, Bebe Neuwirth, Sean Asten, Edward James Olmos, Meg Tilly, Diane Lane, Benjamin Bratt, Susan Dey, Jerry Springer, Kate Bosworth, Dominic Monaghan, Burt Reynolds, Josh Brolin, Rock Hudson, James Spader, Jeff Bridges, Bradley Cooper, Tyra Banks, Justin Timberlake, Ben Stiller, Seal.
Venus will remain in Capricorn for four months!  That's because it goes retrograde (on December 22nd at 28° Capricorn) and moves backwards until February 1st, when it turns direct (at 13° Capricorn) and slowly starts moving forward again through the final degress of this sign. 
Venus moves into Aquarius on March 5, 2014. Even if you weren't born with your Venus in this sign, it's a good time to look at simplifying your wardrobe, cleaning the clutter out around your house (and in your life) and making a more serious commitment to those you love!
Venus in Capricorn — November 5, 2013
Personal Consultations:
If you would like to schedule a session with me, there are two ways to go about it. You can either purchase time either per minute (via Click4Advisor) or in blocks of 10-, 30- or 60-minutes (via PayPal). If we're not showing as available, or if you want to purchase blocks of time through PayPal, please feel free to email me:







Melodie 

$3.99 per minute

$3.99 per minute


New Clients:
First Paid Session Only!
3 Minutes Free!



Flat-rate sessions available in 10-, 30- or 60-minute increments: Choose from the menu below: