Venus enters Scorpio on September 23, 2016 at 10:51 UT (2:51 pm ET). Venus is said to be debilitated in Scorpio, as it is the sign opposite its natural ruler (Taurus). Venus in Scorpio is said to be in its fall.
There are some disadvantages to having a planet in "fall" or "detriment," due more to societal norms and expectations than anything else. As such, Venus is not particularly comfortable in Scorpio, where the naturally romantic, self-indulgent, partnership-oriented archetype struggles to express itself through the intense, passionate, all-or-nothing Scorpionic filter.
Even so, there are a lot of wonderfully unique attributes associated with this placement, as evidenced by some of the examples listed herein.
Venus is the "love" planet, representing how you give and receive love and affection, as well as what you find aesthetically appealing. What's attractive to you? And how do you express love and affection?
Venus also rules "money" as in earning potential and income, as in how you handle money, what you spend it on, and whether you're attracting it to you or seeing it run through your fingers like water.
This particular ingress into Scorpio is made more prominent by a superior conjunction to the Moon and to a New Moon partial lunar eclipse that also occurs on the 23rd, at 21.56 UT (9:56pm ET).
By transit, Venus brings emphasis to these areas of your life — for better or worse, depending on the sign, house placement and relationship the transit forms to planets in your natal chart.
In general Venus transits are favorable. They're sociable, cooperative and harmonious. They can bring in a new romantic interest or reignite a spark with someone you already have history with.
They can also bring in money. These are usually not major windfalls; they're more along the lines of unexpected financial gains, gifts from loved ones or money "saved" through fortuitous shopping. Speaking of shopping Venus transits correlate to a desire to spend money too.
When you add Scorpio to the mix, these areas take on a more intense, passionate and intimate level. This is a highly sexual archetype as the urge to merge and to be one with someone (or something) else spills over into the bedroom.
But while Venus in Scorpio is known for its sex appeal, that's only one part of the dynamic. This archetype is multifaceted, with an entire spectrum of emotional expression that experiences extreme highs and lows.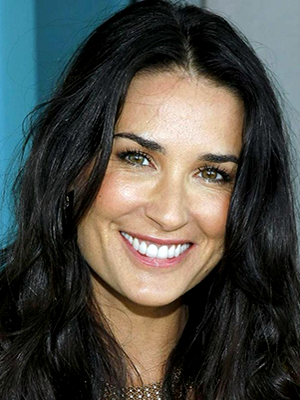 Their relationships are often plagued by a series of breakups and reunions. They feel things so deeply that even a minor hiccup can escalate into all-out warfare, just as the smallest degree of happiness can become magnified and translate into all-consuming bliss.
Venus in Scorpio natives often have trust issues. This is usually a remnant of earlier experiences where those they've put their trust in have betrayed them.
Because they feel so deeply, these betrayals can leave lasting scars. Venus in Scorpio folks can forgive but they never forget.
They tend not to take things at face value. They approach their relationships (and their lives) from the perspective that there is always more than meets the eye,.  and that a cigar is never just a cigar.
They can be hypervigilant, scanning their environment for signs that something is off or that there is "danger" ahead.
They can exhibit a "prove it to me" attitude. They want evidence that something is real and will test their partners as means of gaining reassurance.
They have strong survival instincts. Because they've experienced greater highs and lows than most of the rest of us, they know what they're capable of and work tirelessly to rise from the ashes like the Phoenix for which Scorpio is all too familiar with.
For the most part though, this archetype feels universally misunderstood. Venus in Scorpio people tend to hide their feelings, and then become hurt or resentful when others don't take the time to figure out how they feel.
Because they are so private, they're often seen as secretive, which can take on a more ominous air. But in general this need for privacy is self-protective (and also often a reaction to earlier violations of their privacy) because they are so sensitive and vulnerable.
Speaking of vulnerable, Scorpio is the most intimate sign their is. That intimacy stems from the natural Scorpionic vulnerability which needs to feel safe in its most meaningful interactions. Add the universal love planet (Venus) to that, and you have all the makings of a powerful, passionate and generous lover.
They can be controlling, which is usually a residual effect of their ongoing struggle to gain control of their own emotions. And while some of them are very good at controlling others, they also tend to lose respect for those they're capable of controlling.
They're natural psychologists, always looking for hidden motivations to their own and others' behaviors. As such they are capable of understanding themselves (and you) better than anyone else.
They go through many transformations throughout their lifetimes, shedding their skins and reinventing themselves. This is in response to their incessant need to understand themselves and to
Venus in Scorpio natives are known for their sex appeal. And some of the sexiest, most beautiful people in the world were born with this placement. Like Milla Jovovich, Ian Somerhalder, Ralph Fiennes, Sophie Marceau, Demi Moore, Hugh Jackman, Jennifer Connelly, Gael García Bernal,Rachel McAdams, Donna Mills, Gemma Ward, Twiggy,
They're writers, like  Arthur Miller, H. G. Wells, Gore Vidal, Voltaire, Anne Rice, Agatha Christie,Isaac Asimov, Rumi, Mary Higgins Clark, Joseph Conrad, Clive Barker and John Gray,
They're fashion designers, like  Diane von Fürstenberg, Calvin Klein, Ralph Lauren and Gianni Versace.
They're film directors, known for their gritty and often crime-filled offerings. Like Martin Scorsese, Joel and Ethan Cohen (both), Oliver Stone, Garry Marshall and Steven Spielberg.
Along those same lines,there are certain Hollywood actors who consistently excel in these types of roles. Actors like Ray Liotta, Leonardo DiCaprio, Tommy Lee Jones and Robert Blake.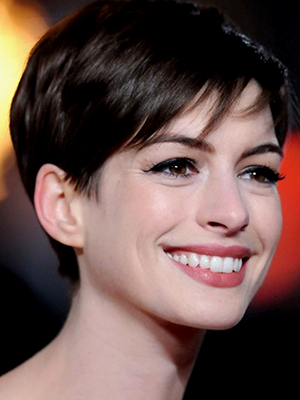 Other Venus in Scorpio actors and entertainers include Jodie Foster, Felicity Huffman, Ben Kingsley, Marissa Tomei, Richard Harris, Kevin Kline, Winona Ryder, Walter Matthau, Jamie Foxx, Susan Sarandon, Edward Asner, Maggie Gyllenhaal, Richard Dreyfuss, Joaquin Phoenix, Katherine Heigl, Kirk Douglas, Denzel Washington, Val Kilmer and Ethan Hawke.
They're musicians, like Little Richard, Laura Nyro,  Ray Charles, Nellie Furtado, B. B. King, Bruce Springsteen, Patti Smith, Keith Richards, Rickie Lee Jones, Ozzy Osbourne, Annie Lennox, Yanni, Thelonious Monk, Daryl Hall, Adam Ant, David Lee Roth, Cass Elliott, John Legend, Jim Morrison, Jay-Z,  Avril Lavigne, Usher, Natalie Merchant, John Denver, Ani Difranco, Stevie Ray Vaughan, Dionne Warwick, Neil Young, Grace Slick and Gordon Lightfoot.
They're comedians, like Richard Pryor, Peter Cook, Groucho Marx, Goldie Hawn, John Cleese, Sarah Silverman, Rodney Dangerfield, John Candy, Redd Foxx, Mo'Nique, Bernie Mac, Chris Kattan, Tracey Ullman, Sacha Baron Cohen, Bette Midler and Rob Schneider.
They're religious and or political figureheads, like Al Sharpton, Jesse Jackson, John Kerry, Billy Graham, Hilary Clinton, Mahatma Gandhi, Joe Biden, Spiro Agnew and Condoleezza Rice.
As Scorpio is the natural ruler of the 8th house (other people's money), it's no surprise that this placement is prominent in some of the most successful and wealthy business tycoons. Like Bill Gates, J. Paul Getty, Ted Turner, Harland Sanders and Conrad Hilton.
Venus in Scorpio individuals tend to be very passionate and intense about love (and of course, sex). While some have made headlines for their sexual exploits — like Tiger Woods, Larry Flynt, Tom Sizemore, Holly Madison — in general this archetype is very private about its sexual escapades.
And while there are those who have found themselves on the wrong side of a prison cell — like Ted Bundy, Lee Harvey Oswald, Tonya Harding and  Charles Manson — by and large their criminal tendencies are reserved for the Hollywood sound stage.
Venus never travels more than 47 ° from the Sun, or more than two signs away. Each combination emphasizes a different dynamic, even while they all share the same Venus signature. For example, the Sun in a masculine or positive sign ( Libra or Sagittarius) will express that Venus in Virgo energy in a more assertive and direct manner. Venus in a receptive, negative sign (Virgo, Scorpio or Capricorn) will express that Venus in Virgo energy in a softer, gentler and more passive manner.
Here are some examples:
Virgo Sun / Scorpio Venus: Nicole Richie, Emmy Rossum, Elisabetta Canalis, James Marsden, Heidi Montag, Michael Emerson
Libra Sun/ Scorpio Venus:  Zac Efron, Joan Cusack, Matt Damon, Sigourney Weaver, Naomi Watts, Kirk Cameron, Fran Drescher
Scorpio Sun / Scorpio Venus: Gerard Butler, Oscar Pistorius, Brittany Murphy, Gordon Ramsay, Bethenny Frankel
Sagittarius Sun / Scorpio Venus: Bruce Lee, Katie Holmes, Don Cheadle, Criss Angel, Jonah Hill, Jermaine Jackson, NeNe Leakes
Capricorn Sun / Scorpio Venus: Jon Voight, Tyrese Gibson, Kristin Cavallari, Taye Diggs, Patricia Clarkson, Boston Rob

Here are some other famous people with Venus in Scorpio: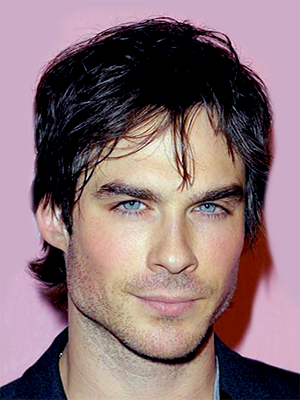 Phil Donahue, Marlo Thomas, Dick Clark, Carla Bruni, Romy Schneider, Zoë Kravitz, Jean-Claude Van Damme, Marla Maples, Ed Sullivan, Freida Pinto, Marie Antoinette, Jeff Buckley, Ava Gardner, Penn Badgley, Snoop Dog, Sylvia Browne, Thom Yorke, Marie Curie, Ike Turner, Betty Grable, Serena Williams, Vincent Spano, Jane Pauley, Alicia Silverstone, Adam Goldberg, Lorraine Bracco, Uri Geller, Dermot Mulroney, Kelly Preston, Soon-Yi Previn, George Gershwin, Annie Leibovitz, Linda Evans, Timothy Leary, Clay Aiken, Jon Stewart, Kris Jenner, Stuart Townsend, Lindsey Buckingham, Mariel Hemingway, Eugene Levy, Daisy Fuentes, Josh Hutcherson, Vladimir Putin, Ryan Adams, Ted Nugent, Teri Hatcher, Neve Campbell, Jimmy Buffett, Robin Givens, Nick Cave, Ashlee Simpson, Patty Duke, Jane Austen, Ellen Pompeo, Cary Elwes, Tyson Beckford, David Schwimmer, Chloe Sevigny, Chris Noth, Sharon Osbourne, Franz Liszt, Art Carney, Linda McCartney, Marianne Faithfull, Tommy Lee, Lauren Holly, Carl Sagan, Montgomery Clift, Jesse Metcalfe, John Krasinski, Meg Ryan, Kelly Ripa, Stacie Keibler, Gilbert O'Sullivan, Melissa Sue Anderson, Jackie Stallone, Emily Deschanel, Christina Milian, Tatum O'Neal, Stefanie Powers, Andrew McCarthy, Liv Ullmann, Dan Rather, Corbin Bernsen
Venus will remain in Scorpio until October 18th, when it moves into Sagittarius. If you were born with this placement, you'll be going through your "Venus return" over the next 24 days. This is a new cycle for you which can relate to love, money and other Venusian areas. 
Even if you weren't born with with this placement, it's a good time to delve into the deepest and darkest regions of your own psyche. A lot of healing and personal transformation can be done during this time. It's a good time to journal, seek therapy, turn inward and in general get in better touch with your own agendas and motivations. You can make great strides toward reinventing yourself during this time but it will take forgiveness and a genuine desire to let go of the wounds that may still be festering from past injustices. It's also a good time to explore your sexuality and enhance your intimate relationships with others.
Venus in Scorpio — Sept 23, 2016 – Oct 18, 2016
Personal Consultations:
If you would like to schedule a session with me, there are two ways to go about it.  You can either purchase time either per minute (via Click4Advisor) or in blocks of 10-, 30- or 60-minutes (via PayPal). If I'm not showing as available, or if you want to purchase blocks of time through PayPal, please feel free to email me:







Melodie 

$3.99 per minute

$3.99 per minute


New Clients:
First Paid Session Only!
3 Minutes Free!



Flat-rate sessions available in 10-, 30- or 60-minute increments: Choose from the menu below:

This article first appeared on the Ask the Astrologers website in October of 2014.