Here is the Ask the Astrologers Weekly Astro Forecast for the week of August 21, 2016 – August 27, 2016:
This week is loaded with planetary activity, with the Sun changing signs and four major aspects completing before the week is through. We start with the Moon in Aries and the Sun at 29 Leo — an anaretic degree which is also conjunct the fixed star Regulus — on Sunday. 
The Moon trines Mars and Saturn, then squares Pluto and inconjuncts Venus before the day is through. While you may be resting up from a long weekend or getting yourself ready to start a new work-week, you may have to deal with a few hiccups along the way. The Aries Moon wants to "get 'er done" but the aspects it forms on Sunday may very well disrupt your flow.
The Sun moves into Virgo on Monday. Thus begins the last month of the Summer for those in the Northern hemisphere and the last month of Winter for those in the Southern hemisphere.
The Sun moving through Virgo shifts the focus from creativity, self-expression and play to duty, diligence and work. It's a good time to inventory and think about changes you want to make. Focus on changes to your diet and health, your relationships with colleagues and service to others are all featured during this time.
Also on Monday, Jupiter and Mercury come together in Virgo. Here we have two natural polarities — the natural rulers of the 3rd and 9th houses — joined together in harmony. We have Mercury — the planet associated with communications and ideas — conjuncting Jupiter — the planet associated with benevolence, good will and generosity.
Among many other things, this transit is good for opening your heart to those you love and expressing appreciation and gratitude for all that you have. It's good for coming together with others and celebrating your allegiances while honoring and accepting your differences. It's a time for feeling inspired and optimistic about the future.
On Wednesday, Mars conjuncts Saturn. This aspect is all about "putting the brakes on" which means holding back and taking all outcomes into consideration before acting on any important decision.
You may feel frustrated by delays or obstacles that seem to be standing in the way of your goals. But this aspect gives you the discipline and fortitude to pull that funnel that frustration into planning, knowing that you'll be all the more prepared than ever to strike when the time is ready.
Venus opposes Chiron and inconjuncts Uranus on Thursday. This theme of establishing clearer boundaries and identifying your personal values reverberates throughout the rest of the week with these ongoing Venus transits.
Are you struggling with doubts and insecurities about your own self-worth? This is Venus opposite Chiron. Or are you striving to let go of associations that have held you back or prevented you from achieving personal fulfillment? This is Venus inconjunct Uranus.
Venus may be debilitated in Virgo, but it's moving into a conjunction with Mercury and Jupiter later in the week. With that in mind, you can expect the concepts of love, romance, beauty, interacting with others and personal value systems will all be prominent.
On Friday, Mars squares Neptune. This transit can be somewhat sobering, and leave you feeling melancholy, but only if you let it.  You may not have a lot of energy and feel like staying close to home. This is actually recommended, as the Moon in Gemini turns this aspect into a t-square, increasing the wistfulness of this aspect.
Don't let yourself get too caught up in feeling sorry for yourself, especially since this is a fleeting transit which will be replaced on Saturday  with a nice Venus / Jupiter conjunction, with Mercury less than a degree away.
This aspect ends the weekend on a high note. It can bring people into your life who want nothing but the best for you. Hold onto them and cherish their presence in your life. It can heighten your awareness of the beauty and grace that surround you even in the midst of turbulent times. This is a good image to hold onto (and to strive toward) as we gear for another eclipse as well as Jupiter and Venus moving into Libra in the coming days.
That's it for this week, see you next Sunday!
Here is this week's astro calendar; click on it to view it full-sized.

---
Weekly Astro Forecast —
August 21, 2016 – August 27, 2016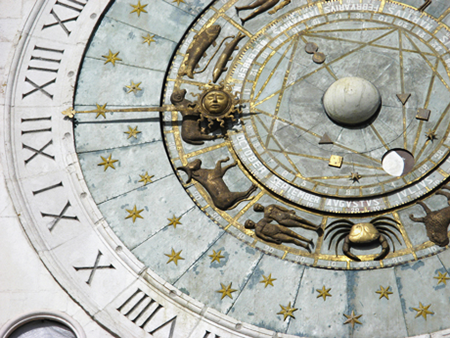 By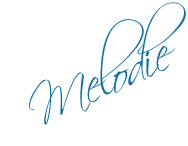 ---
Thinking about learning Astrology? I highly recommend Stephen Arroyo's Chart Interpretation Handbook and Demetra George's Astrology for Yourself.
Don't forget to check out more Weekly Astro Forecasts and our Monthly Horoscopes too!
Want to see where these transits are hitting your natal chart? Check out our Free Natal Chart Calculator.
You can also read more of my articles here.
Personal Consultations:
If you would like to schedule a session with me, there are two ways to go about it. You can either purchase time either per minute (via Click4Advisor) or in blocks of 10-, 30- or 60-minutes (via PayPal). If I'm not showing as available, or if you want to purchase blocks of time through PayPal, please feel free to email me:







Melodie 

$3.99 per minute

$3.99 per minute


New Clients:
First Paid Session Only!
3 Minutes Free!



Flat-rate sessions available in 10-, 30- or 60-minute increments: Choose from the menu below:

This forecast also appears on the Psychic Scoop website.