Here is the Ask the Astrologers Weekly Astro Forecast for the week of August 14, 2016 – August 20, 2016:
Love and relationship issues are at the forefront this week, with several Venus aspects taking center stage. We start with a Venus / Neptune opposition on Sunday. This can be a difficult aspect, with the planet representing love and beauty at odds with the planet that represents idealism and hope. And because Venus is in Virgo (the sign of its Fall) and Neptune is in Pisces (the sign it rules), Neptune is likely to prevail.
This aspect can see longing to escape into a romantic fantasy. It can increase your sensitivity to the injustices of the world or to your perception of the mistreatment of others. It's also profoundly creative and inspirational. It's not the best time to initiate a new romance — at least one you have hopes of leading to something more serious.
The Moon in Capricorn softens some the tension created by this configuration on Monday, as it trines Venus and sextiles Neptune. This transit may be fleeting, but it paves the way for us to tap into the collective unconscious and explore our own creative potential.
The Sun trines Uranus and inconjuncts Chiron on Tuesday. This is a tricky configuration with the emphasis on being progressive and innovative on the one hand, and struggling with identity and self-expression on the other.
Consider that the Sun is tied to your life force, will and self-expression, while Uranus is tied to thinking outside the box. These two planets in harmonious aspect represent encourage you to march to the beat of your own drum and express your own unique individuality in ways that inspire rather than shock.
But the inconjunct to Chiron can manifest as a need to remedy an imbalance between the desire for self-actualization (the Sun) and the urge for self-sacrifice (Chiron).
Venus also conjuncts the North Node on Tuesday. This is a harmonious aspect can bring new people into your life who feel familiar and who can be instrumental to your evolutionary process. This aspect is karmic in nature, meaning that the people you meet during this time are here to propel you toward your destiny — and vice versa.
Your actions and interactions can have far reaching repercussions so make sure you treat the people you meet during this time (and at all times) with dignity and respect.
Venus next trines Pluto (on Thursday) just as the Full Moon falls at 25° Aquarius 51. Starting with the Venus / Pluto trine, this aspect can open you up to meaningful connections with others. Whether these are romantic / sexual in nature or just significant in terms of shared interests and ideals remains to be seen. But this transit brings with it elements of magnetism and charisma so be prepared to make an impact on those you encounter along the way.
The Sabian Symbol for the 26th degree of Aquarius is: "A Garage Man Testing a Car's Battery with a Hydrometer." According to Sabian Symbol expert Lynda Hill, this symbol speaks of performing necessary checks and measures to determine whether everything is working and is up to snuff. There are references to gauging emotional reactions and evaluating life's pressures, which is so fitting for this degree.
The Aquarius Full Moon provides an overview of the progress you've made since its New Moon counterpoint earlier this month. Seeds that were planted then will surely have sprouted; do you need to make adjustments or change your course entirely? Now is the time to think about what you've accomplished and where you want to go from here.
The August Full Moon is known as the Sturgeon Moon, and this month it's also a Lunar Eclipse, which can act as a powerful conduit for change. The Eclipse brings a greater awareness to whatever is no longer working for you so that you can release or transform it. It brings to light that which has been suppressed or hidden — even from yourself — along with the incentive to make changes.
If you're curious about where this month's Full Moon Lunar Eclipse falls in your own natal chart, you can locate the house that 25-26 Aquarius falls in with our Free Natal Chart Calculator.
Moving onto Friday, you may want to be prepared for some tension in the air, thanks to a Mercury / Uranus opposition and a Mercury inconjunct to Chiron. This set of aspects can be volatile and argumentative. There may be tension in the air on Friday, as Mercury opposes Uranus and inconjuncts Chiron.
The Moon also moves into Pisces on Friday, squaring Mars and Saturn before it slips into a more comfortable conjunction with Neptune. As Mars is currently out of bounds (and preparing to conjunct Saturn in the coming days) this aspect can manifest as extreme tension and volatility. So for at least a good part of the day, you want to keep your temper in check and work to release any physical tension in constructive ways.
Things ease up considerably on Saturday as the Moon moves through the later degrees of Pisces and releases some of the tension that was brought about by those earlier transits. Take some time to tap into your intuition and pay attention to whatever psychic impressions you experience during this time.
It's also a good time to thank your "lucky stars" — whatever psychic impressions you experience during this time — especially later in the evening as it moves into conjunction with Chiron and the fixed stars Sadalbari and Matar.
That's it for this week, see you next Sunday!
Here is this week's astro calendar; click on it to view it full-sized.

---
Weekly Astro Forecast —
August 14, 2016 – August 20, 2016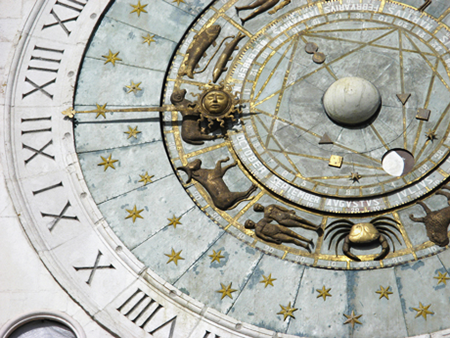 By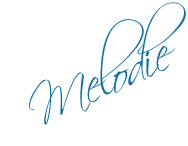 ---
Thinking about learning Astrology? I highly recommend Stephen Arroyo's Chart Interpretation Handbook and Demetra George's Astrology for Yourself.
Don't forget to check out more Weekly Astro Forecasts and our Monthly Horoscopes too!
Want to see where these transits are hitting your natal chart? Check out our Free Natal Chart Calculator.
You can also read more of my articles here.
Personal Consultations:
If you would like to schedule a session with me, there are two ways to go about it. You can either purchase time either per minute (via Click4Advisor) or in blocks of 10-, 30- or 60-minutes (via PayPal). If I'm not showing as available, or if you want to purchase blocks of time through PayPal, please feel free to email me:







Melodie 

$3.99 per minute

$3.99 per minute


New Clients:
First Paid Session Only!
3 Minutes Free!



Flat-rate sessions available in 10-, 30- or 60-minute increments: Choose from the menu below:

This forecast also appears on the Psychic Scoop website.