Here is the Ask the Astrologers Weekly Astro Forecast for the week of Feb 14, 2016 – Feb 20, 2016:
Happy Valentine's Day (and week!). The week starts out with a dignified Moon in Taurus on Sunday that makes harmonious aspects to both Jupiter and Venus before it's done. Keep these in mind because they're good romance transits and can hopefully balance out some of the more difficult aspects (a square to the Sun and an opposition to Mars).
The Moon in Taurus is earthy, sensuous and solid. It's calm and practical, and can be slow-moving or overly cautious. It prefers to savor meaningful experiences, much like someone would savor a meal or a bottle of fine wine.
Monday's First Quarter Moon at 26° Taurus 03″ forms a trine to Venus (having trined Jupiter earlier in the day). This creates a comfortable and harmonious ambiance, perfect for romance. The hard aspects to the Sun and the opposition to Mars says you don't want to impose your expectations on others or engage in any combative behavior. Stay in Venus / Jupiter mode and everything should be fine.
The Moon moves into playful, flirty Gemini also on Monday (where it remains through all of Tuesday and part of Wednesday). This is a bit of a mixed bag, with just as many hard aspects as there are soft ones. This shouldn't come as a surprise, since Gemini is a dual sign and naturally prone to emotional twists and turns. Your best bet is to roll with the punches and be up for anything.
It's not the time to try to delve too deeply into any one subject or area. The Gemini Moon is more about flitting from one interest to another, gathering facts and information and interacting with others. It's good for communicating your ideas — in person or on paper — and also good for brushing up on your studies.
Venus moves into Aquarius on Wednesday. This is a friendly, sociable Venus with a penchant for rebellion and eccentricity. It opens us up to broadening our minds and forming connections with people from all walks of life. It's independent and autonomous, with progressive social values and an interest in humanitarian principles.
Now is the time to explore your views on what makes a relationship unique. It's time to throw out preconceived notions and ideas and to be more tolerant and accepting of the multitude of different relationship styles that are out there. This signature is also excellent for expressing your own individuality. It's good for "flying your freak flag" and acknowledging the same in others.
For more information on Venus in Aquarius, feel free to read my article on this, right here on the Ask the Astrologers website.
On Thursday, Mars sextiles the North Node (and trines the South). This aspect is all about taking an active role in group Interactions and discussions. It's about cooperation and collaboration. You don't want to lead and you don't want to follow: remember that there needs to be a good balance between give and take with this transit.
Mars / Node transits can bring new people into the fold. People who will spur you on to take risks and to let go of your fears. Alternately it may be you giving the pep talks and helping others to reach their full potential. But don't try to force your views on others or you could wind up alienating them.
The Sun moves into Pisces on Friday. This is a time to explore your dreams and your visions, to be more sensitive, compassionate and loving. It's a gentle, intuitive signature that's less interested in seeing what you can get out of a situation and more about what you can contribute.
You may be more inclined to form deep emotional connections during this time and to merge with another. You may be more accepting of the difference in people and more apt to set aside your own needs to focus on another's.
The Pisces Sun tends to be self-effacing, self-sacrificing and altruistic. It's imaginative and idealistic. It can heighten your intuition and psychic awareness but can also leave you dazed and confused. It's a good time to look at the boundaries (or lack thereof) that you have in place and think about how you can where you need to be adjustments. It's time for exploring your visions for the future and taking whatever steps you can to make the world a better place.
That's it for this week, see you next Sunday!
Here is this week's astro calendar; click on it to view it full-sized.

---
Weekly Astro Forecast —
Feb 14, 2016 – Feb 20, 2016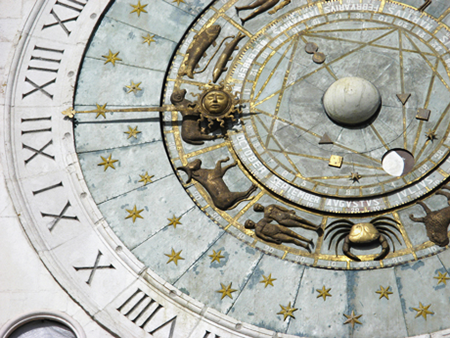 By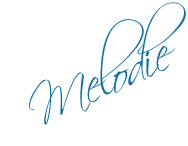 ---
Thinking about learning Astrology? I highly recommend Stephen Arroyo's Chart Interpretation Handbook and Demetra George's Astrology for Yourself.
Don't forget to check out more Weekly Astro Forecasts and our Monthly Horoscopes too!
Want to see where these transits are hitting your natal chart? Check out our Free Natal Chart Calculator.
You can also read more of my articles here.
Personal Consultations:
If you would like to schedule a session with me, there are two ways to go about it. You can either purchase time either per minute (via Click4Advisor) or in blocks of 10-, 30- or 60-minutes (via PayPal). If I'm not showing as available, or if you want to purchase blocks of time through PayPal, please feel free to email me:







Melodie 

$3.99 per minute

$3.99 per minute


New Clients:
First Paid Session Only!
3 Minutes Free!



Flat-rate sessions available in 10-, 30- or 60-minute increments: Choose from the menu below:

This forecast also appears on the Psychic Scoop website.