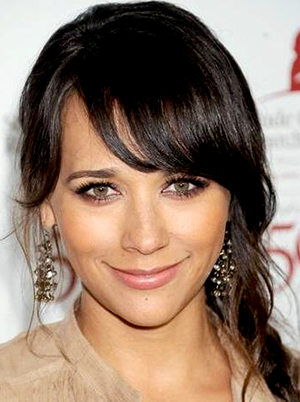 Venus enters Aquarius on Feb 17, 2016 at 4:16 UT (Feb 16, 2016 at 11:16pm EST). Aquarius is the natural ruler of astrology's 11 house — the area associated with friendships, group involvements and humanity in general.
If you were born with Venus in Aquarius, you probably consider yourself a bit of a rebel when it comes to love. You enjoy your independence and like to maintain a large circle of friends from all walks of life. You're drawn to intelligent, independent and open-minded partners who test the boundaries of conventional mores.
You may be a bit eccentric, especially regarding matters of the heart. You see yourself as impervious to social expectations and may even like to shock others with your relationship choices.
Aquarius is co-ruled by Saturn (traditional ruler) and Uranus (modern ruler). As such, there are some Venus in Aquarius individuals who are more "Saturnine" — conservative and traditional. A lot depends on the aspects Venus makes and the relative strengths of both Saturn and Uranus in the natal chart.
For the most part though, Venus in Aquarius people are more Uranian in nature. They tend to live in their heads rather than in their bodies (or their hearts) and can seem emotionally disconnected.
It's not they lack the ability to relate to other emotionally. It's just that they want to make sure there's something else there first. Something between the ears.
They're generally more interested in friendship and companionship, at least initially. They connect emotionally to like-minded people who don't threaten to cramp their styles.
The astrological symbol for Aquarius is the "Water Bearer" although it's not a Water sign as some assume. It's a masculine / fixed / Air sign that is known for being both eccentric and brilliant.
The symbol for Venus is the same as the universal symbol for woman, a circle with a small cross below it. Filtering Venus through the Aquarius archetype brings in an open-minded, progressive and humanitarian set of values, especially when it comes to matters of the heart.
This archetype produces some of the most gorgeous women in the world, many of them who are known for their specific brand of cool, aloof beauty. Think Marlene Dietrich, Christie Turlington, Sharon Tate, Helena Christensen, Heather Graham, Jessica Biel, Morgan Fairchild, Vanessa Williams, Sharon Stone and Carolyn Bessette Kennedy.
The men aren't too shabby either. There are scores of beautiful Venus in Aquarius men out there too: Like Jared Leto, Daniel Craig, Liam Hemsworth, Robert Wagner, Harry Styles,  Adam Levine, Jon Hamm, Tom Hiddleston and Ashton Kutcher.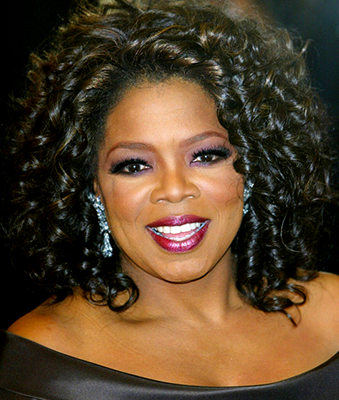 Venus in Aquarius people are said to be at least 50 years ahead of their time. And no where is this more evident than in the arts. Celebrities, artists and musicians who have marched to the beat of their own drums — well before the rest of us caught up — include Venus in Aquarius folks like Yoko Ono, Tom Waits, Lou Reed and Janis Joplin.
And what about those who "saw the future" in other ways? Like Sir Isaac Newton, Nostradamus, Tycho Brahé, Eli Whitney,
They're visionaries who picture entire worlds that the rest of us have become eternally grateful for, like James Joyce, J.R.R. Tolkien, Carlos Castenada, Dr. Seuss and Arthur C. Clarke.
They're humanitarians and activists, like Jane Goodall, Oprah Winfrey, Ralph Nader, Gloria Steinem and Clara Barton.
Venus in Aquarius people like to embrace their own identities. They like to shake things up. They like to be seen as unique, different or revolutionary. Whether they're odd-balls or geniuses they're know for flying their freak flags from time to time. Think Elton John, Eddie Izzard, Carmen Miranda, Phil Spector, Kat Von D and Andy Dick.
They're often non-conformists who are regarded as odd, eccentric or avant garde by even their peers. Think Marcel Marceau, Rev. Sun Myung Moon, Cyrano de Bergerac and Sybil Leek.
And they often possess brilliant artistic and scientific minds that live up to their "50 years ahead of its time" reputation. Think Wolfgang Amadeus Mozart, Stephen Hawking, P.D. Ouspensky and Paul Cézanne.
They see themselves as shock-proof and impervious to any kind of social prejudice. They'll dedicated themselves tirelessly and will stand up against anything they perceive as a social injustice — even if it makes them a few enemies in the process.
Venus never travels more than 47 ° from the Sun, or more than two signs away. Each combination emphasizes a different dynamic, even while they all share the same Venus signature. For example, the Sun in a masculine or positive sign (Sagittarius, Aquarius or Aries) will express that Venus in Aquarius in a more assertive and dynamic way than will the Sun in a feminine or negative sign (Capricorn or Pisces).
Here are some examples:
Sagittarius Sun / Aquarius Venus: Michael Clarke Duncan, Kenneth Branagh, Cybill Shepard, Steve Buscemi, Don Johnson
Capricorn Sun/ Aquarius Venus: Emily Watson, Shane MacGowan, Danny McBride, Patrick Dempsey, Nicolas Cage, Kirstie Alley
Aquarius Sun/ Aquarius Venus: Quentin Tarantino, Nick Nolte, Sara Gilbert, Ashton Kutcher, Paris Hilton, Ellen DeGeneres
Pisces Sun / Aquarius Venus: Glenn Close, Tea Leoni,  Bret Michaels, Freddie Prince, Jr., Rashida Jones, Tony Robbins, Eva Mendes
Aries Sun/ Aquarius Venus: William Shatner, Leonard Nimoy, Reba McIntire, Shirley Jones, Martin Short, Christine Lahti, Alec Baldwin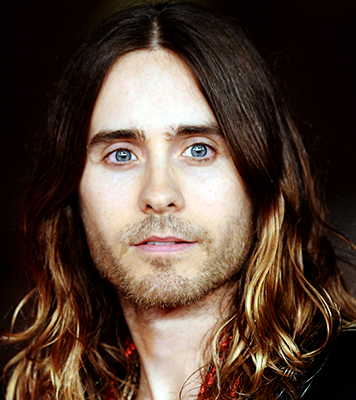 The natal Venus placement represents love, money, and values. It also relates to "beauty" with respect to what you find attractive and how you express your own personal style.  As Aquarius is an active, masculine, fixed Air sign, these qualities are often colored by a more direct (active), consistent (fixed) and mental (Air) energy.
Venus in Aquarius people are known for having eccentric tastes and interests. But don't confuse that eccentricity with instability. It relates more to an individuated set of values and preferences than to anything else.
They're often drawn to unusual people. But define "unusual." They like to think of themselves as open-minded, idiosyncratic and  individualistic. They're drawn to people from all walks of life and will rarely admit to having a specific "type."
Because they do like to have their own interests (outside of their relationships) they expect their partners to have the same. They don't try to cramp anyone's style, and appreciate having the same courtesy extended to them.
They generally are friends with people from all walks of life, and in fact if you pulled them all together in one setting, you'd find that few of them have anything in common.
They like to think of themselves as original and non-conformist, and will often eschew conventional relationship standards (marriage for example) and elect to live together or maintain separate residences instead.
Venus in Aquarius people are looking for friends first. And they don't expect to give up their wide circle of outside friends once they involve themselves in a serious relationship. But they also expect their partners to have their own circle of friends, that may or may not commingle with their own. '
They are naturally independent and are drawn to the same in others. In fact one of the biggest turn-offs for Venus in Aquarius people is a needy, clingy partner who needs constant reassurance.
They see themselves (and their partners) as individuals first, and partners second. They don't define themselves by their relationships and can go long stretches of time in between them.
They also don't subscribe to socially expected gender roles. They don't see themselves as having to fit into any kind of societal box and will often test those boundaries just to make a point.
If you're involved with someone who has Aquarius or are interested in someone with this placement, you may find them to be emotionally detached or aloof at times. This is not a reflection of their interest (or lack thereof). It's a reflection of their involvement in interests that are outside of the confines of a relationship, of which there are many.
Depending on other strengths and weaknesses in their natal charts, Venus in Aquarius people tend to demand a lot of freedom (and encourage the same in their partners). They'll will cheer on their partners in the pursuit of their own outside goals as well.
They do tend to be faithful — again this is a fixed sign — but more so because they'd generally prefer to end a relationship that's not working — as friends — rather than get caught up in clandestine affairs.
They are honest, fair-minded and supportive relationship partners. So if you're involved with a Venus in Aquarius person, or if you happened to have born with this placement yourself, consider yourself lucky indeed.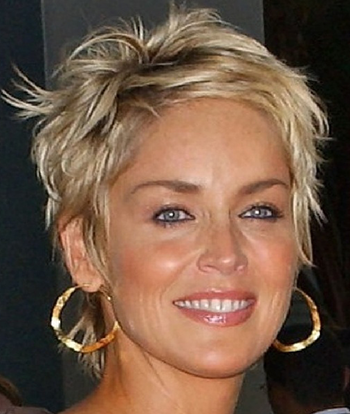 Here are some other famous people with Venus in Aquarius: Rebel Wilson, Christiane Amanpour, Tina Louise, Gary Oldman, Mary Tyler Moore, Glenn Close, Holly Hunter, Taylor Swift, Bruce Willis, Desi Arnaz, Victoria Principle, Peter Gabriel, Tiffani-Amber Thiessen, Roger Daltrey, Mitt Romney, William Hurt, Lena Olin, Lorenzo Lamas, James Redfield, Gary Sinise, Heidi Fleiss, Chris Daughtry, Leslie Nielsen, Erica Jong, Mel Gibson, Kate Moss, Tony Randall, Jerry Lewis, Aretha Franklin, Christie Brinkley, Jack Lemmon, Minnie Driver, Florence Henderson, Amanda Peet, Phil Collins, Linda Fiorentino, Ted Danson, Robin Gibb, Maurice Gibb, Andy Gibb, Ed McMahon, Donny Osmond, Carole King, Ray Romano, Lauren Conrad, Linda Blair, Bill Bixby, John Turturro, Olivier Martinez, Etta James, Oral Roberts, Alyson Hannigan, Richard Chamberlain, Gary Numan, Aaron Eckhart, Rush Limbaugh, Crystal Gayle, Sammy Davis Jr., Terri Garr, Chris Rock, Karen Carpenter, William H. Macy, Peter Sarsgaard, Dick Van Dyke, Nina Simone, Dyan Cannon, Sissy Spacek, Ivanna Trump, Kristin Davis, Ricky Martin, Muhammad Ali, Axl Rose, Elin Nordegren, Gene Hackman, Eartha Kitt, Wayne Newton, Matthew Lillard, Jim Bakker, Tammy Faye Bakker, Josh Groban, Keith Olbermann, Jennifer Jason Leigh, Joseph Gordon-Levitt, Dabney Coleman, Mischa Barton, Olivia Wilde, Natalie Cole, Dido, Henri Matisse, Charlotte Rampling, Rudolf Steiner, Pete Doherty, Sienna Miller, Sade, Cheryl Crowe,  David Caruso, Kelly Rowland, Elle MacPherson, Howard Cosell
Venus will remain in Aquarius until Mar 13, 2016, when it moves into Pisces. Even if you weren't born with this placement, now is a good time to get in touch with your individuality, your uniqueness and your originality.
Venus in Aquarius — Feb 17, 2016 – Mar 13, 2016
This article first appeared here on the Ask the Astrologers website in March, 2014
Personal Consultations:
If you would like to schedule a session with me, there are two ways to go about it.  You can either purchase time either per minute (via Click4Advisor) or in blocks of 10-, 30- or 60-minutes (via PayPal). If we're not showing as available, or if you want to purchase blocks of time through PayPal, please feel free to email us:







Melodie 

$3.99 per minute

$3.99 per minute


New Clients:
First Paid Session Only!
3 Minutes Free!



Flat-rate sessions available in 10-, 30- or 60-minute increments: Choose from the menu below: