Here is the Ask the Astrologers Weekly Astro Forecast for the week of Feb 21, 2016 – Feb 27, 2016:
This week starts with a Gibbous Moon on Sunday in warm, dynamic, creative Leo. It trines Saturn and Uranus and then squares Mars. The Moon in Leo represents a time for feeling good about yourself and for expressing creative drives. It's good for strutting your stuff and letting your love light shine.
Monday's Full Moon is at 3° Virgo 33″. This is also known as the Full Snow Moon — or in some traditions the Full Hunger Moon. It's the time in Northern latitudes where there is the most snowfall and where food was more likely to be scarce for indigenous tribes.
The Virgo Full Moon references a need to look more closely at the ways in which we have been of service, to ourselves and in our communities. In what ways have are we striving to make the world a better place, through the combination of self-sacrifice and self-improvement? This is the essence of the Pisces / Virgo polarity.
The Sabian Symbol for this degree is "Heavy Traffic on a Narrow Isthmus Linking Two Seaside Resorts." It speaks of broadening our horizons and stepping outside of familiar territories to interact and connect with others. It speaks of exploring new regions, meeting new people and networking with others.
Jupiter opposes Chiron on Tuesday. This aspect can see you feeling at odds between what you believe in and what you feel you must do in order to contribute to the greater good. It can cause you to doubt your belief systems or question their values. It can also have you calling some of your more traditional values into question. The goal should be to find a middle ground — between what you've been taught and some of your more unorthodox leanings.
This energy is reinforced on Wednesday when the Moon joins in, conjuncting Jupiter and opposing Chiron. As oppositions represent a need to integrate opposing forces, think of this set of aspects as a call to join forces rather than vacillate between opposing desires.
With respect to the Moon / Jupiter opposition to Chiron, the goal might be to find a way to compromise some of your own far-reaching (and self-serving) goals in order to accommodate humanitarian ideals. You may need to let go of certain expectations and work on accepting that people are doing the best they can — and still need your support.
Thursday's Saturn / Mercury sextile is good for making plans or ironing out important details. It brings accuracy, precision and mental acuity to the forefront. You could be putting a dent in any research you're doing that involves scientific or step-by-step analysis. Or you may be ironing out the details on something that may seem boring or tedious but is also very necessary.
This would be a good time to do your taxes, create a budget, work on a spreadsheet or set your mind on anything else that requires precision and accuracy. This aspect is good for getting the heart of the matter in serious discussions but can also be be so focused on the details that it fails to see the bigger picture. Keep this in mind if you catch yourself getting too caught up in minutiae as the efficiency that this aspect is known for can get lost in meaningless trivia.
Things ease up a bit when Mercury sextiles Uranus on Friday. This aspect is great for brainstorming and thinking outside the box. With Mercury in Aquarius (the sign Uranus rules), this transit brings insight and awareness to the surface. It's all about innovation progress and change. Radical ideas and flashes of brilliance.
Both of these planets are moving through innovative signs. And because the sextile links them together harmoniously, you can take advantage of this configuration by tapping into your own creative genius. It's an excellent transit for negotiating change, especially with respect to group activities and community or humanitarian efforts.
Mercury is highlighted again on Saturday when it forms an inconjunct to Jupiter. This transit is complicated by the fact that Jupiter is both debilitated (by sign) and retrograde. As Mercury and Jupiter are natural polarities, there's a tendency to struggle with indecision, uncertainty, or absent-mindedness when these two planets are not in harmony.
With respect to their current placements, you want to make sure you have all the facts before you arrive at a decision, hold off on making promises that you might not be able to keep, and in general get clear about what you believe in before you start preaching your beliefs to others. The upside of this transit though is that it forces you to reevaluate what you do stand for and to make whatever adjustments are necessary to accommodate changing ideals.
That's it for this week, see you next Sunday!
Here is this week's astro calendar; click on it to view it full-sized.

---
Weekly Astro Forecast —
Feb 21, 2016 – Feb 27, 2016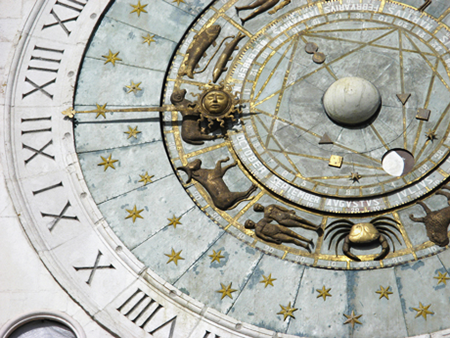 By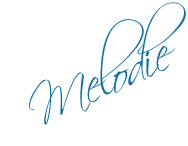 ---
Thinking about learning Astrology? I highly recommend Stephen Arroyo's Chart Interpretation Handbook and Demetra George's Astrology for Yourself.
Don't forget to check out more Weekly Astro Forecasts and our Monthly Horoscopes too!
Want to see where these transits are hitting your natal chart? Check out our Free Natal Chart Calculator.
You can also read more of my articles here.
Personal Consultations:
If you would like to schedule a session with me, there are two ways to go about it. You can either purchase time either per minute (via Click4Advisor) or in blocks of 10-, 30- or 60-minutes (via PayPal). If I'm not showing as available, or if you want to purchase blocks of time through PayPal, please feel free to email me:







Melodie 

$3.99 per minute

$3.99 per minute


New Clients:
First Paid Session Only!
3 Minutes Free!



Flat-rate sessions available in 10-, 30- or 60-minute increments: Choose from the menu below:

This forecast also appears on the Psychic Scoop website.