Here is the Ask the Astrologers Weekly Astro Forecast for the week of Jan 8, 2017 – Jan 14, 2017:
This week starts with a Venus / South Node conjunction in Pisces on Sunday, just as Mercury goes stationary direct. The Venus South Node conjunction signals the entrance into our lives of people we're karmically linked with from past lives, as well as the exit of those who are no longer facilitating our growth.
There are elements of fate associated with this aspect. Relationships that start or end during this transit are karmic in nature, so it's important to treat them as sacred.
This sense of "destiny" and fatedness is reinforced by Mercury turning direct at 28 Sagittarius. And although Mercury is debilitated in this sign (as Sagittarius is the sign of Mercury's detriment), this station aligns directly with the Galactic Center, that vast gestalt of cosmic energy that emanates from the center of our Milky Way. At this point all planets will be in direct motion, until Jupiter goes retrograde next month.
It will still  be several days before Mercury crosses its shadow point (on the 27th) and fully leaves the retrograde behind. But it officially ends on Sunday. Because it's in Sagittarius, it invites us to expand our consciousness and to start thinking more about global issues and concerns.
The Sun squares Uranus on Tuesday. This aspect can be combative and argumentative. It pits a highly confrontational ego / will energy associated with the Sun against Uranus' naturally rebellious and antagonist impulses.
It can create friction, especially if you sense that someone is trying to tell you what to do or how to act. This aspect can be defiant and combative so if you're dealing with someone who's acting like an unruly teenager, your best move is going to be to completely disengage.
Fortunately, things level out quite a bit by Wednesday, when the Sun sexiles Chiron and Mars sextiles Pluto. The Sun / Chiron aspect can can soften some of that volatile Uranus energy as it opens us up to the pain and suffering of others that we may normally overlook. It brings compassion and understanding to the forefront and can make it a little easier to put ourselves in someone else's shoes.
Persistence pays off with the Pluto / Mars sextile,  especially anything you're passionate about or that is tied to fulfilling your deepest, most intimate desires. You may be a bit obsessive about pursuing your goals, but the sextile makes this process a bit more workable as it brings the Martian drive and determination into the mix.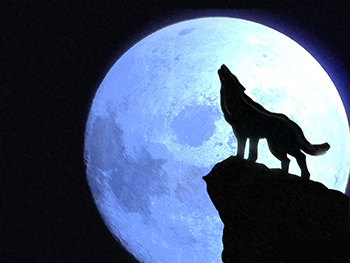 On Thursday, we have a Full Moon at 22° Cancer 27.
The January Full Moon is known as the Full Wolf Moon in Native American traditions.This was so named because the cold winters in January meant that food was sparse, bringing the wolves out to howl for for food under the light of the Moon.
The Full Moon provides an overview of the progress you've made since its New Moon counterpoint earlier this month. Seeds that were planted then will surely have sprouted; do you need to make adjustments or change your course entirely? Now is the time to think about what you've accomplished and where you want to go from here.
Because it's in Cancer — the sign associated with home, hearth, family and security needs —we can see how harnessing this Full Moon's promise can lead to some very good things.
Venus also conjuncts Neptune and the Sun squares Jupiter on Thursday. The Venus / Neptune transit is especially fortuitous, with Venus exalted in Pisces and Neptune at home there. Neptune is also the higher octave of Venus and these two planets in conjunction emphasizes their respective influences. This combination is often present in relationships that are based on spiritual, creative or altruistic notions.
This transit is excellent for tapping into your psychic abilities and can also be instrumental in creating soul connections with romantic interests. There are unconditional love aspects to the Venus / Neptune conjunction (made all the more powerful as Venus is also currently in mutual reception with Jupiter). But be careful: it's also associated with escapism and self-deception, such as relationships where neither party sees the other one clearly. This transit can also manifest as co-dependency or escapism.
The Sun / Jupiter square can manifest as feeling so expansive and gregarious that you end up biting off more than you can chew or promising more than you can deliver. The combination of enthusiasm and benevolence can get you thinking you can do more than you really can. And while your heart may be in the right place, your inability to follow through can get you into hot water.
This aspect is known for over-indulging, over-extending and over-committing. In other words overdoing everything. You may be feeling so jovial and so overconfident that you have a hard time reigning in it and exercising any real discipline. This transit can also manifest as an exaggerated sense of self-importance, so make sure you're keeping your ego in check too.
Also on Thursday, Mercury moves back into Capricorn. This is a time for taking a more serious approach to things and for doing work on yourself. It's a time for soul searching and letting go of painful associations. But also a time for making difficult decisions and getting very clear about what you're capable of accomplishing from this point forward.
Friday the 13th may be seen as unlucky for some, but the transits that day (and also on Saturday) are relatively mild. The Moon enters Leo just after midnight, making few transits on Friday and mostly pleasant ones (trines and sextiles) throughout the day on Saturday.
As Leo is know for being warm, generous and sociable, this would be a good weekend for entertaining in your home, or for going out with friends and painting the town red.
That's it for this week, see you next week!
Here is this week's astro calendar; click on it to view it full-sized.
---
Weekly Astro Forecast —
Jan 8, 2017 – Jan 14, 2017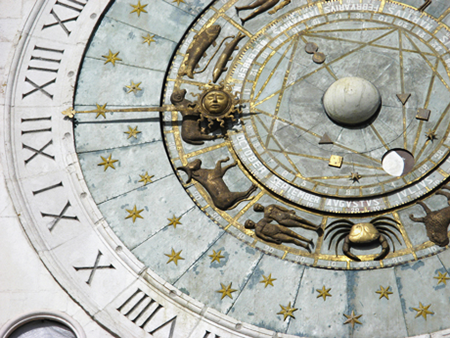 By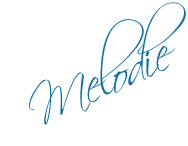 ---
Thinking about learning Astrology? I highly recommend Stephen Arroyo's Chart Interpretation Handbook and Demetra George's Astrology for Yourself.
Don't forget to check out more Weekly Astro Forecasts and our Monthly Horoscopes too!
Want to see where these transits are hitting your natal chart? Check out our Free Natal Chart Calculator.
You can also read more of my articles here.
Personal Consultations:
If you would like to schedule a session with me, there are two ways to go about it. You can either purchase time either per minute (via Click4Advisor) or in blocks of 10-, 30- or 60-minutes (via PayPal). If I'm not showing as available, or if you want to purchase blocks of time through PayPal, please feel free to email me:







Melodie 

$3.99 per minute

$3.99 per minute


New Clients:
First Paid Session Only!
3 Minutes Free!



Flat-rate sessions available in 10-, 30- or 60-minute increments: Choose from the menu below:

This forecast also appears on the Psychic Scoop website.