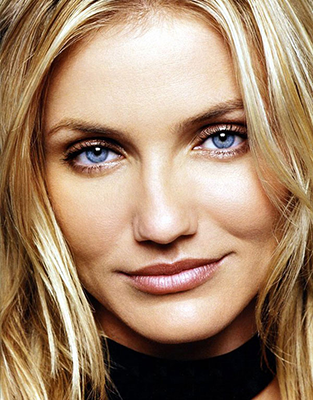 Venus enters Cancer on June 17, 2016 at 20:38 UT (3:38pm EDT). Venus in Cancer natives are known for being sensitive, affectionate and loving.
This is a very feminine archetype. Even the strongest, most independent and assertive Venus in Cancer people — both male and female — are apt to express themselves in traditionally feminine ways, nurturing, caring for and comforting others.
When it comes to relationships, they tend to mother their partners as well. They may be passive or indirect in the early stages, but this is because they have a lot of fears — mostly regarding rejection and abandonment . But once settled into serious, committed, long-term relationships, they shine at doing what they do best: being emotionally supportive and nurturing.
Venus in Cancer people are also very sentimental. They have fantastic memories and never forget a birthday or an important / meaningful anniversary. They also rarely forget a slight.
While not all of them come from happy or functional families, most of them are aware of how their childhoods and family dynamics have shaped them. This is particularly evident in their relationships. 
When it comes to romance, Venus in Cancer people are generally not looking for multiple partners. They want one solid relationship at a time — for a very long time — and will often stay in an unhappy relationship long after its run its course.
This is partly because they tend to focus on the past (remembering the good times) and partly true because they have a hard time letting go of anything that at one time made them feel secure. "Better the devil you know than the devil you don't know" is one way of looking at it.
They may date serially, but only until they find "the one." The extent to which they do this depends largely on so many other factors in their natal charts, such as aspects to their natal Venuses and 7th house (relationship sector) placements.
While there are always exceptions to this ruler, Venus in Cancer natives are overwhelmingly one-partner at a time men and women.  They also tend to be attracted to older partners when young, and younger partners when old.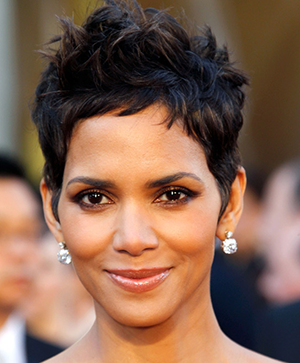 Depending on other factors in the natal chart — particularly the Moon as the natural dispositor of Cancer — they can be extremely emotionally vulnerable — like  Judy Garland, Elliott Smith, Natalie Portman or Sally Struthers. They can also be moody and cantankerous, like Shia Labeouf, Rupert Everett, Brigitte Nielsen and Leona Helmsley.
This placement is often riddled with fears and insecurities, and most will cop to some type of abandonment or rejection issues. Whether imagined or real, these issues shape their relationship paradigms and contribute to the "baggage" they bring with them into their relationships.
Venus in Cancer people are easily hurt and therefore tend to be emotionally self-protective. They enter into relationships with high hopes — they have a lot of love to give — but are so fearful of being rejected that they have a hard time opening up. Like the Crab symbol that is associated with the Cancer archetype, Venus in Cancer people tend to compensate for their tender hearts by shielding them behind a tough protective shell.
Some of the greatest lovers in history (in real life and on the big screen) were born with this placement. Like Errol Flynn, Joseph Fiennes, John Derek and Peter O'Toole.
Some of the most beautiful and timeless written pieces were penned by Venus in Cancer natives — like Pablo Neruda, Antoine de Saint-Exupéry, and Ernest Hemingway.
And some of the most romantic and emotionally vulnerable music was composed and performed by Venus in Cancer natives. Like Tony Bennett, Lionel Richie, Lena Horne, and Arlo and  Woodie Guthrie.
The natal Venus placement represents love, money, and values. It also relates to "beauty" with respect to what you find attractive and how you express your own personal style. As Cancer is a passive cardinal water sign, these qualities will be filtered through a more sensitive, feminine and romantic lens.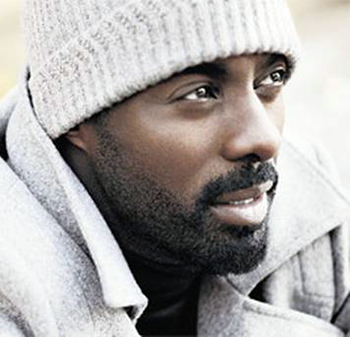 This is also true for Venus in Cancer men, as the "feminine" designation has nothing to do with gender in this context.
While Venus in Cancer natives typically require a lot of reassurance, they're also very good at reassuring their partners, as in conscientiously finding small ways to remind their partners (or love interests) of their love.
They crave stability and security in relationship — through their natural attraction to the Cancer polarity, Capricorn.
Venus never travels more than 47 ° from the Sun, or more than two signs away. Each combination emphasizes a different dynamic, even while they all share the same Venus signature. For example, the Sun in a masculine or positive sign (Gemini or Leo) will express that Venus in Cancer energy in a more assertive and direct manner. Venus in a receptive, negative sign (Taurus, Cancer or Virgo) will express that Venus energy in a softer, gentler and more passive manner.
Here are some examples:
Taurus Sun/ Cancer Venus: Grace Jones, James Stewart, Stephen Colbert, Harry Truman, Liberace, Nikki Reed, Wayne Dyer
Gemini Sun / Cancer Venus: Adriana Lima, Clint Eastwood, Angelina Jolie, Elizabeth Hurley, Donald Trump, Russell Brand
Cancer Sun/ Cancer Venus: Meryl Streep, O.J. Simpson, Willem Dafoe, Helen Keller, Gary Busey, Dan Aykroyd, Phoebe Cates, Fred Savage
Leo Sun / Cancer Venus:  Barrack Obama, Arnold Schwarzenegger, Halle Berry, Ben Affleck, Edward Norton, Hulk Hogan, Mae West
Virgo Sun/ Cancer Venus:  Cameron Diaz, Keanu Reeves, Rupert Grint, Raquel Welch, Jack Black, Steve Martin, Billy Ray Cyrus, Idris Elba
Venus in Cancer natives can be insecure. And at their worst, they're manipulative and emotionally draining. They can be clingy, needy and defensive, especially when they feel neglected or slighted in some way. The problem is that they're so sensitive that even the smallest lack of consideration can sometimes get blown out of proportion. They tend to read between the lines, make mountains out of molehills and distort reality to support their insecurities.
At their best, though, they are loving, nurturing, sensitive and caring. They will put their own needs aside to make sure you feel cared for. They will  make you feel secure, loved, pampered and adored, even at the expense of their own comfort and security.
If you're in love with a Venus in Cancer person, know that they need a lot of reassurance and that they don't handle rejection well. In fact they "read" rejection into the smallest slights. You want to express affection regularly and verbally confirm your love for them. What you get back in return is a partner who is loving, loyal, self-sacrificing and tremendously responsive to your needs — even to the point of knowing what you need long before you do.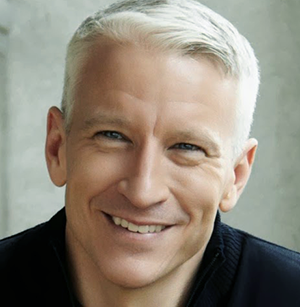 Here are some other famous people with Venus in Cancer:
Kathy Bates, Carl Jung, Khloe Kardashian, Robert Plant, Hillary Swank, Josh Radnor, Bob Hope, Terry O'Quinn, Mary Kate and Ashley Olsen, Courtney Cox, Jim Nabors, Lisa Rinna, Kathie Lee Gifford, Lenny Kravitz, Aubrey Plaza, Chris Evans, Angie Harmon, Dustin Hoffman, Stevie Nicks, Tom Green, Lisa Kudrow, Matthew Perry, Jason Priestley, Jill St. John, Jerry Garcia, Samantha Ronson, Gene Wilder, Jane Lynch, Danny Aiello, Sandra Oh, Billy Crudup, Tawny Kitaen, Dean Cain, Lonnie Anderson, Lindsay Wagner, Adrian Grenier, Gina Gershon, Eddie Cibrian, Joe Namath, Peter Bogdanovich, Noel Gallagher, George W. Bush, Genie Francis, Fantasia Barrino, Juliette Lewis, Katie Price, Kim Cattrall, Gotye, Rose Byrne, Anna Paquin, Lauryn Hill, Chris Pine, Timothy Busfield, Nikki Cox, Tony Bennett, Carlos Santana, Rosie Perez, Tom Jones, La Toya Jackson, Yul Brynner, Elizabeth Moss, Anthony Weiner, Christian Slater, Donnie Wahlberg, Justin Long, Neil Patrick Harris, Vincent Price, Jim Belushi, Wynonna Judd, Corey Feldman, Estelle Getty, Jimmy Smits, Abbie Cornish, Paul Giamatti, Lisa Niemi, Albert Brooks, Ally Sheedy, Camilla Parker-Bowles, Macaulay Culkin.
Venus will remain in Cancer until July 12th, when it moves into Leo. Even if you weren't born with this placement, now is a good time to focus on your relationships with family members and to heal any rifts that have developed with them. It's also a good time for entertaining in your home or for remodeling / renovating. Family reunions, open-houses, birthday celebrations, baby showers, etc. are other ideas.
Venus in Cancer — June 17, 2016 — July 12, 2016
Personal Consultations:
If you would like to schedule a session with me, there are two ways to go about it.  You can either purchase time either per minute (via Click4Advisor) or in blocks of 10-, 30- or 60-minutes (via PayPal). If we're not showing as available, or if you want to purchase blocks of time through PayPal, please feel free to email us:







Melodie 

$3.99 per minute

$3.99 per minute


New Clients:
First Paid Session Only!
3 Minutes Free!



Flat-rate sessions available in 10-, 30- or 60-minute increments: Choose from the menu below:

This article first appeared in 2014.