Here is the Ask the Astrologers Weekly Astro Forecast for the week of Nov 27, 2016 – Dec 3, 2016:
This week starts with all of the personal planets visible in the night sky and a beautiful crescent (Balsamic) Moon visible in the early morning hours. Sunday's Moon in Scorpio is debilitated, but trine to Neptune — which is at home in its own sign. The Moon / Neptune trine reinforces the effects of the more reflective and visionary Balsamic Moon. It's a time for contemplation and introspection, especially in the early morning hours.
The Moon also squares Mars and sextiles Pluto and Venus before the day is through. These aspects can spice things up again and get your motors revving, ready to make plans and preparations for a very eventful week.
On Monday the Moon is void of course for most of the day, moving into Sagittarius at 8:45pm UT. The void of course Moon is a common occurrence; it marks the period of time between the Moon's last aspect in one sign and its ingress into the next. It's generally not a time to make decisions or try to nail down finite plans.
Keep in mind that aspects involving the Moon are temporary and are likely to fly by imperceptibly. But that doesn't mean these two days will be uneventful. There are still always transits in play: planets interacting with one another and blending or communicating their unique energies.
Speaking of the Moon, this month's New Moon at (7° Sagittarius 42) occurs on Tuesday. As New Moons always represent new beginnings and opportunities to start anew, this one — in Sagittarius — presents opportunities for personal growth and spiritual awareness.
The Sabian Symbol for this degree is: "Deep within the depths of the earth, new elements are being formed." This symbol implies that there is more going on beneath the surface in any situation than is apparent to the naked eye. It speaks of becoming more aware of the intricate steps layers that everything is made up of — events in our lives as well as decisions that we make and actions that we take.
The New Moon occurs at 12:17pm GMT, and is squaring Neptune (within about 2 degrees). It's also conjunct the fixed star Antares, which is one of the four Royal Stars (associated with the Archangel Oriel). Antares — (whose name means "anti-Aries" — is also known as the "Heart of the Scorpion," and is said to be associated with anger and vengeance. It's associated with Mars and Pluto. It speaks of standing up for what one believes in and refusing to back down, even in the face of danger.
The Sun and Moon (New Moon) squaring Neptune can soften some of that energy but can also confuse it a bit. So make sure you have all the facts and know exactly what you are standing up for before you put your neck on the line.
Also on Tuesday, Venus sextiles Chiron and squares Uranus, while the Sun squares the North and South Nodes. The Venus/ Chiron sextile may see you becoming more aware of your own capacity for giving and for being able to put yourself in other people's shoes. This is a charitable aspect that compels you to reach into the very depths of your soul — where compassion, forgiveness and understanding all reside — and bring forth that which is within you in order to pass it onto others.
But the square to Uranus can be disruptive, and can manifest as erratic or unstable behavior. Conflicts can erupt — from seemingly out of nowhere — in both your personal relationships and your interactions with others. This aspect pits the urge to merge against the desire for freedom and independence so could see you on a completely different page from your loved ones.
Remember that Venus is also "out of bounds" — until the end of this week. Because out of bounds planets are known to behave erratically, you can expect there to be some twists and turns in the love department. This is further corroborated by the Sun squaring the Nodes, which can bring in feelings of resentment or frustration over people not living up to your expectations.
Mars semi-sextiles Pluto on Wednesday. This aspect can see you wanting to delve more deeply into the workings of your own psyche. It's an aspect that is prominent in moments of interior analysis and introspection, It can see you
Mercury also crosses the point on this day that it will later come back to during its next retrograde cycle. This is known as the Mercury shadow point and marks the period of time during which we may start experiencing the retrograde effects.
On Thursday, the Sun squares Neptune. This aspect will have been in play for a few days by this point, starting with Tuesday's New Moon. In general though it can see you feeling unsure about yourself and questioning your own self-worth as well as how you may be perceived by others. This aspect can manifest as insecurity, self-doubts, and hypersensitivity to criticism.
You may be struggling to figure out who you really are and what you really stand for. The Sun / Neptune square can cloud your vision, especially with respect to your identity (the Sun). Don't fall into the trap of comparing yourself to others, or looking for ways to emulate them.
Also on Thursday, the asteroid Vesta turns stationary retrograde while Chiron turns stationary direct. These bodies both changing direction at the same time can see you stalling momentarily while they get their bearings before they start moving again.
Chiron turning direct marks the onset of a period where you use what you've learned through processing your own perceived failures and disappointments to guide others along similar paths. This can be accomplished on a large or small scale, but will come to you naturally through your own capacity for understanding, compassion and forgiveness.
Chiron will remain in direct motion for another seven months, moving through Pisces (and then retrograding again next July). You can use this cycle to work on your own soul growth as you learn from your mistakes and heal yourself through the process of healing others.
Vesta (currently in Leo) turning retrograde gives us an opportunity to re-evaluate our needs for comfort, protection and personal security. It offers insights into ways in which we might be of service to others through.
Mercury leaves Sagittarius on Friday and moves into Capricorn, where it will remain until January 5th, before retrograding back into Sagittarius. Mercury will then turn direct and re-enter Capricorn on January 13th, and will remain their until the 8th of February.
Mercury in Capricorn is all about establishing a more disciplined and practical mindset. This archetype is excellent for focusing your thoughts and getting clarity and perspective. It's a good time to take stock of your environment and figure out what you needs to be eliminated. Nothing understands the concept of simplifying better than Mercury in Capricorn so if you've been meaning to clear away the dead wood in your life, now is the time to do it.
It's not the time to let yourself turn into Ebenezer Scrooge though. This archetype is known for being overly cynical and pessimistic. It can focus too much on what's wrong with this picture and see the glass as perpetually half-full. But because it's also capable to cutting through the BS and getting to the heart of the matter, you take advantage of this transit by seeing it as a time to finally "get real."
Fortunately there's a Mars / Jupiter trine also on Friday, which can temper some of that less-than-enthusiastic Mercury in Capricorn energy. This aspect brings with it an abundance of energy and enthusiasm. It inspires us to think about travel, adventure, spirituality, philosophy and higher mind pursuits. It takes us out of our comfort zones and gets us thinking about how the other half lives.
This combination is also heightened by the fact that Mars is in mutual reception with Uranus in Aries. It lends an added bit of confidence and bravado that can see you making big plans.
We end the week on a somewhat more sober note, with Mars sextiling Saturn on Saturday. This aspect is focused and disciplined and may see you having a hard time leaving your work at the office. It's patient and dedicated, and while it may not see you getting into a sociable or festive mood, it's excellent for making plans for the future.
That's it for this week, see you next Sunday!
Here is this week's astro calendar; click on it to view it full-sized.

---
Weekly Astro Forecast —
Nov 27, 2016 – Dec 3, 2016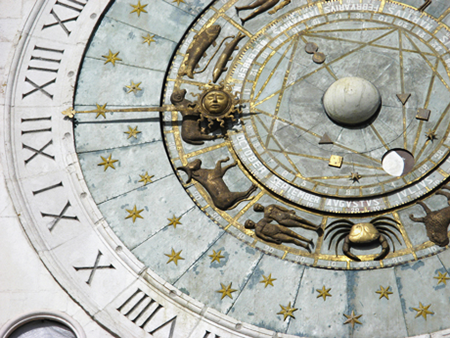 By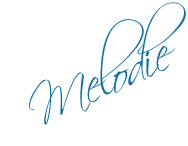 ---
Thinking about learning Astrology? I highly recommend Stephen Arroyo's Chart Interpretation Handbook and Demetra George's Astrology for Yourself.
Don't forget to check out more Weekly Astro Forecasts and our Monthly Horoscopes too!
Want to see where these transits are hitting your natal chart? Check out our Free Natal Chart Calculator.
You can also read more of my articles here.
Personal Consultations:
If you would like to schedule a session with me, there are two ways to go about it. You can either purchase time either per minute (via Click4Advisor) or in blocks of 10-, 30- or 60-minutes (via PayPal). If I'm not showing as available, or if you want to purchase blocks of time through PayPal, please feel free to email me:







Melodie 

$3.99 per minute

$3.99 per minute


New Clients:
First Paid Session Only!
3 Minutes Free!



Flat-rate sessions available in 10-, 30- or 60-minute increments: Choose from the menu below:

This forecast also appears on the Psychic Scoop website.