Here is the Ask the Astrologers Weekly Astro Forecast for the week of Nov 6, 2016 – Nov 12, 2016:
This week starts with a trine between Mercury and Chiron on Sunday. This is a harmonious aspect that can offset some of the more stressful transits we are experiencing throughout the remainder of the week. It brings elements like compassion, humility and tolerance to the mix, which makes social interactions so much more pleasant.
As both of Mercury and Chiron are in water signs, the capacity for understanding others and being able to put yourself in their shoes — as well as the ability to express genuine caring and compassion for those who aren't always so easy to love — is greatly enhanced.
Mercury is also involved in an inconjunct to Uranus (on Monday), just as the Sun sextiles Pluto. The Mercury / Uranus aspect can see you moving past your ego and tapping into your higher consciousness. This aspect can manifest as feeling alienated or alone — or like the odd man out.
But as you shift your energy toward humanitarian goals, you can make a great impact in your community. Use this transit to balance out the part of you that longs to save the world with the part that just wants to belong.
The Moon in Aquarius on Tuesday sextiles both Venus and Uranus — and also squares Mercury, before it goes void of course for a good part of the day. Those sextiles should ease some of the tension of what promises to be an eventful day (at least in the US).
Venus is in mutual reception with Jupiter, but it's also now officially "out of bounds" and thus more likely to behave erratically (something Uranus does naturally). The Moon / Mercury square can manifest as technical problems (with voting booths for example), miscommunications and irrational emotional outbursts.
The Void of Course Moon lasts during working hours (around 9am – 5pm EST), at which point it moves into Pisces. We may see some last minute questions or uncertainties about procedures that turn out to be without merit later on. The VOC Moon can also point to questions about the validity of some ballots or ballots not being counted at all.
An interesting side-note is that this is also the lunar return for the United States (for those using the Sibley chart), and that there are several very close (and potentially volatile) aspects to that chart on the 8th. No matter what happens that day, we can expect things to get heated and for there to be on-going questions about the legitimacy of the race.
Mars moves into Aquarius on Wednesday. Mars transits bring action and energy to the area of a natal chart where the transit occurs. It also affects planets in a natal chart that it forms aspects to, which are in turn influenced by the sign placement (in this case Aquarius) as well as the house Mars is placed in and rules in the natal chart.
Mars in Aquarius is progressive, innovative, and forward thinking. It can also be eccentric and rebellious. It's a champion for the underdog and not afraid to stand up  out for those who have been marginalized or mistreated in some way. Mars' ingress into Aquarius puts it in mutual reception with Uranus, which is currently retrograde in Aries.
This is a good time to put yourself out there and fly your freak flag, if you are so inclined. It's good for sticking your neck out and taking up a cause for those who need a strong advocate.The mutual reception to Uranus can increase your need for freedom and Independence, and because these planets compliment one another nicely, you won't have to worry too much about ruffling anyone;s feathers.
On Thursday, Saturn semi-sextiles Pluto. This transit can bring personal conflicts to light and force you to acknowledge your own part in whatever power struggles you've engaged in with others.
You may need to evaluate your own need to be right, or to be looked up to by others, and at the expense your confrontational tendencies have cost you. You may have to find a way to put yourself in someone else's shoes, or to make concessions that may not feel comfortable but in the end can open your eyes to views you hadn't considered before.
On Friday, the Sun conjuncts the Black Moon Lilith at 19° Scorpio 23′. The Black Moon (or lunar apogee) is associated with the raw, assertive and unyielding feminine strength and power. It is a mysterious and seductive energy that exposes us to our own shadow material, as uncomfortable as that might be.
The conjunction of the Sun to this point conjures up images of women taking back their power and men honoring their inner woman (or anima figures). It's a powerful conjunction that can cut away that which is no longer conducive to our own evolutionary potential, and replace it with what is,
This conjunction occurs at the exact degree and minute of the fixed star Zubeneschamali which is the brightest star in the Libra constellation and is said to appear green to the naked eye. Jamie Partridge over on the Astrology King website says this conjunction brings "good fortune, high ambition, beneficence, honor, riches, and permanent happiness."
We end the week with Venus and Mercury changing signs, and a much needed Sun / Chiron trine on Saturday. Venus moves into Capricorn just as Mercury moves into Sagittarius.
This archetype understands the value of hard work, dedication and discipline. It's also responsible and reliable — with money, in your career, in your relationships with loved ones, and especially when it comes to matters of the heart. It represents a time for getting serious about your relationships — or lack thereof. And it's a time for taking a more practical approach to relationships, whether that means emphasizing head over heart or ticking off a checklist to make sure your partner meets your qualifications.
Venus in Capricorn is all about maturity, wisdom and perseverance. It's also very conservative. You're not likely to jump into something impulsively during this time, nor are you going to end something prematurely. You're more apt to stick things out — even if the going gets rough — and to hold off on getting involved in the first place. But Venus in Capricorn is known for cutting to the chase, simplifying things and creating clarity. In this respect, it's an excellent time for for taking stock of your relationships, your career and your finances.
Mercury follows suit, moving into Sagittarius also on Saturday. And while Mercury may not particularly love being in Sagittarius (the sign of its detriment), the rest of the world sure seems to appreciate it. This signature is all about being honest, blunt, frank and telling the truth — even when it hurts.
It's known for being upbeat, positive, optimistic and expansive. It's a great storyteller — even when it feels the need to exaggerate or embellish a bit to make things more interesting — and is as interested in learning as it is teaching or disseminating information to others. This transit can see you getting a lot of the end of the week stuff done, and have a lot of fun doing it.
The Sun / Chiron transit can help to smooth some of the tension that's erupted all around us in recent days but can also manifest as a call to martyrdom. These planets in water signs can soften some of the rash fiery energy that is associated with the Sun, and Chiron can help to dissipate some of its "me first" energy.
The water sign influence brings in the capacity for understanding others and being able to put yourself in their shoes — as well as the ability to express genuine caring and compassion for them.
It may not be powerful enough to heal all the worries of the world, but it does bring things like compassion, humility and tolerance to the table, and combines them with the Sun's natural motivation to make things happen.
That's it for this week, see you next Sunday!
Here is this week's astro calendar; click on it to view it full-sized.

---
Weekly Astro Forecast —
Nov 6, 2016 – Nov 12, 2016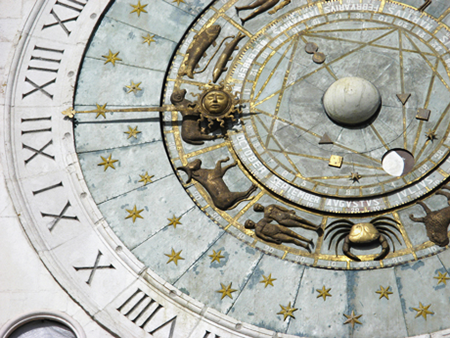 By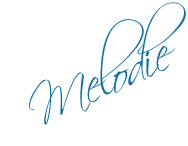 ---
Thinking about learning Astrology? I highly recommend Stephen Arroyo's Chart Interpretation Handbook and Demetra George's Astrology for Yourself.
Don't forget to check out more Weekly Astro Forecasts and our Monthly Horoscopes too!
Want to see where these transits are hitting your natal chart? Check out our Free Natal Chart Calculator.
You can also read more of my articles here.
Personal Consultations:
If you would like to schedule a session with me, there are two ways to go about it. You can either purchase time either per minute (via Click4Advisor) or in blocks of 10-, 30- or 60-minutes (via PayPal). If I'm not showing as available, or if you want to purchase blocks of time through PayPal, please feel free to email me:







Melodie 

$3.99 per minute

$3.99 per minute


New Clients:
First Paid Session Only!
3 Minutes Free!



Flat-rate sessions available in 10-, 30- or 60-minute increments: Choose from the menu below:

This forecast also appears on the Psychic Scoop website.