Here is the Ask the Astrologers Weekly Astrology Forecast for the week of Oct 11 – Oct 17, 2015:
On Sunday, the Sun inconjuncts Chiron and Venus squares Saturn. This is a touchy pair of aspects with the Sun / Chiron inconjunct indicating a need to remedy an imbalance between the desire for self-actualization (the Sun) and the urge for self-sacrifice (Chiron).
Saturn square Venus can have you confronting your own inadequacies. It can magnify self-consciousness and inhibitions, leaving you feeling uncertain about your own self-worth. This can lead to misunderstandings or an overly sensitive response to an external event — such as a harsh word or criticism that hurts your feelings. This is not the best time to "put yourself out there" as the combination of these two aspects can magnify your own insecurities and leave you reeling with self-doubt.
Monday's Sun / Uranus opposition brings conflicts with friends or relationship partners to the forefront. The Sun and Uranus represent natural polarities, as the planets that rule Leo (the Sun) and Aquarius (Uranus). In this respect the opposition pits the desire to express yourself as an individual against your interest in figuring out where you fit in. The goal should be to find a middle ground between these two opposing views.
This transit can be wilful and rebellious, so be mindful of loved ones' need to be themselves. This is not the time to try to force someone into a specific role or exert your own expectations on others.
Jupiter also trines Pluto on Monday. This is a powerful aspect that paves the way for the expression of personal charisma and power. It emphasizes leadership qualities which can see you standing up and being noticed. This aspect is good for making favorable financial or business-related decisions. It increased confidence and can see you achieving whatever you set your mind to.
On Tuesday, Mercury sextiles Saturn, bring accuracy, precision and mental acuity to the forefront. Anything related to working with facts and figures should be a breeze. You may not feeling like hitting the local comedy club, as this aspect is more serious in nature. But it's good for anything related to research, analysis or decision-making. As Mercury is currently in Libra and in mutual reception with Venus, relationship issues can be discussed civilly and ironed out satisfactorily during this time.
The New Moon also falls on Tuesday. The New Moon each month brings an opportunity to start new, and this month — with it falling at 19° Libra — the focus is on peace, harmony, diplomacy and balance. This is the time to offer up to the Universe your intentions for bringing more of these things into your life.The Libra New Moon is also related to romance and beauty, something all of us could use a little more of in our lives.
Mars trines Pluto on Friday. Persistence pays off with this transit, especially anything you're passionate about or that is tied to fulfilling your deepest, most intimate desires. You may be a bit obsessive about pursuing your goals, but the trine makes this process a bit more workable as it brings the Martian drive and determination into the mix.
On Saturday, Mars conjuncts Jupiter and Venus opposes Neptune. The Mars / Jupiter conjunction can boost your confidence and rev up your libido. This is a dynamic and action-oriented aspect, but because these planets are conjunct in Virgo the focus is going to be more on details, analysis and perfection than action and energy. Even so, it will increase your drive to be productive and get things done.
The Venus / Neptune opposition can see longing to escape into a romantic fantasy. It can increase your sensitivity to the injustices of the world or to your perception of the mistreatment of others. It's also profoundly creative and inspirational. It's not the best time to initiate a new romance — at least one you have hopes of leading to something more serious. But it's good for indulging in romantic fantasies or tapping into your own creative potential.
That's it for this week, see you next Sunday!
Here is this week's astro calendar; click on it to view it full-sized.

---
Weekly Astro Forecast
Oct 11 – Oct 17, 2015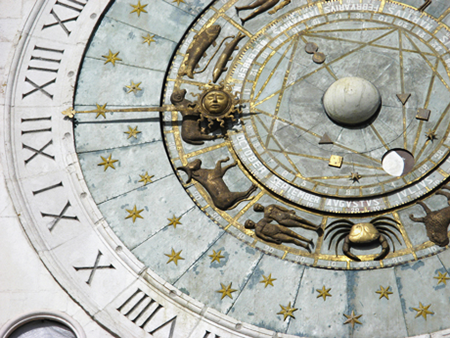 By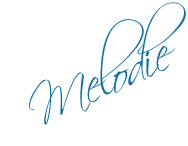 ---
Thinking about learning Astrology? I highly recommend Stephen Arroyo's Chart Interpretation Handbook and Demetra George's Astrology for Yourself.
Don't forget to check out more Weekly Astro Forecasts and our Monthly Horoscopes too!
Want to see where these transits are hitting your natal chart? Check out our Free Natal Chart Calculator.
You can also read more of my articles here.
Personal Consultations:
If you would like to schedule a session with me, there are two ways to go about it. You can either purchase time either per minute (via Click4Advisor) or in blocks of 10-, 30- or 60-minutes (via PayPal). If I'm not showing as available, or if you want to purchase blocks of time through PayPal, please feel free to email me:







Melodie 

$3.99 per minute

$3.99 per minute


New Clients:
First Paid Session Only!
3 Minutes Free!



Flat-rate sessions available in 10-, 30- or 60-minute increments: Choose from the menu below:

This forecast also appears on the Psychic Scoop website.