Here is the Ask the Astrologers Weekly Astro Forecast for the week of Oct 2, 2016 – Oct 8, 2016:
We start the week on Sunday with Mercury opposite Chiron and inconjunct Uranus, while Neptune inconjuncts the Sun and sextiles Venus. Starting with the Mercury aspects: as Mercury is the planet that rules thoughts, ideas and communications, this combination can be particularly tricky.
The Chiron opposition can see you feeling inadequate or wallowing in self-pity. It can also leave you susceptible to deception — including your own. Don't get caught up in drama and don't let your compassion for others cloud your thinking.
The inconjunct to Uranus can see you moving past your ego and tapping into your higher consciousness. This aspect can manifest as feeling alienated or alone — or like the odd man out. But as you shift your energy toward humanitarian goals, you can make a great impact in your community. Use this transit to balance out the part of you that longs to save the world with the part that just wants to belong.
There's another inconjunct on Sunday: the Sun inconjunct Neptune. This aspect can translate to big dreams that are either unrealistic or unreachable. It can also manifest as disillusionment, especially as reality sets in. The solution isn't to just throw in the towel: it's to figure out ways to make them happen, which will involve making adjustments. Realistic adjustments. Small goals that lead to bigger goals is a good place to start.
The saving grace for the above three aspects is a Venus / Neptune sextile, which is always nice since Neptune is the higher octave of Venus and these two planets "holding hands (sextiling) one another emphasizes their respective influences. The sextile aspect relates to assistance and cooperation. The Venus / Neptune combination is often present in relationships that are based on spiritual, creative or altruistic notions.
This transit is excellent for tapping into your psychic abilities and can also be instrumental in creating soul connections with romantic interests. There are unconditional love aspects to the Venus / Neptune sextile but be careful: it's also associated with escapism and self-deception, such as relationships where neither party sees the other one clearly. This transit can also manifest as co-dependency or escapism.
The Sun sextiles Saturn on Tuesday, with Venus at the midpoint between the two. This pulls in a semi-sextile between each of these planets and Venus. This isn't something you can separate (and interpret each portion of this configuration individually), as the influences are combined.
Venus at the midpoint of the Sun and Saturn creates a "planetary picture" that may soften some of the austere energy associated with Sun and Saturn. But it can also be ambivalent — unsure of whether it wants to lean toward the Sun / Venus portion of this aspect (toward beauty, affection, comfort, etc) or the Venus / Saturn portion (recognition, acclaim, prestige). The sextile to Saturn emphasizes the rational side of this configuration and the Venus lessens the indecisiveness just enough to get things done.
Venus sextiles Pluto on Wednesday, while Mars squares Jupiter. These aspects are completely at odds with one another, which may make it difficult to manifest the highest vibration of each. The Venus Pluto energy is highly seductive charismatic, especially with Venus currently in Scorpio. It wants to make love and not war. This transit bring out the urge to merge in people, so don't be surprised if a partner or love interest starts trying to get frisky with you. It's a passionate and sexually alluring aspect that is known for its sex appeal and rarely fails to deliver.
But Mars and Jupiter in hard aspect can be a bit problematic. It's loaded with blustery bravado that can see you biting off way more than you can chew or promising way more than you can deliver. The good news is that it has both the confidence and energy to get things done. But it can be overly confident, which is where problems can arise. If you feel the need to "blow off steam" take a deep breath and count to 10. This transit can be rambunctious and irascible, and can have you saying or doing things you might later regret.
Mercury moves into Libra on Friday, just as the Sun squares Pluto. Mercury in Libra paves the way for pleasant conversation and social interactions. It's objective, impartial and fair. It's good at exercising tact and diplomacy, but not so good at making decisions. You may feel the need to weigh the pros and cons of every situation before you reach a conclusion, and even then you're likely to settle on a middle ground.
Mercury in Libra — especially at 0 degrees — is known to struggle with indecision. It tends to vacillate or straddle the fence rather than take a stand. It's good for debating and arbitrating, as it's able to see the validity in any side of an argument. But it can also be frustratingly wishy-washy.
The Sun square Pluto aspect can be extremely volatile. It can erupt into power struggles or confrontations with others. Intense anger (rage), trust issues and overreactions are all potential manifestations of this transit.
This is a recurrence of the same aspect that took place in April with the difference this time being that it's a waning square with the Sun in Libra (as opposed to April's Sun in Aries / waning square aspect). Think back to what you set in motion during that time, as this transit is likely to produce some crisis or setback that you will have to iron out if you're to move ahead.
By Saturday, the Moon joins in — conjuncting Pluto and squaring the Sun — as it moves toward its first quarter phase (exact on Monday). The first quarter Moon is also conjunct Pluto. You want to curb any tendencies to engage in confrontations with others during this time (and come to think of it, at all times). Best to exercise the other qualities that Pluto strives so hard to master in these kinds of situations — personal restraint and self-control.
That's it for this week, see you next Sunday!
Here is this week's astro calendar; click on it to view it full-sized.

---
Weekly Astro Forecast —
Oct 2, 2016 – Oct 8, 2016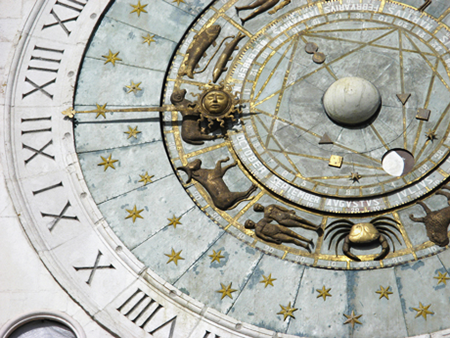 By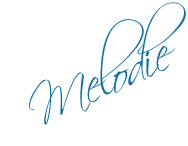 ---
Thinking about learning Astrology? I highly recommend Stephen Arroyo's Chart Interpretation Handbook and Demetra George's Astrology for Yourself.
Don't forget to check out more Weekly Astro Forecasts and our Monthly Horoscopes too!
Want to see where these transits are hitting your natal chart? Check out our Free Natal Chart Calculator.
You can also read more of my articles here.
Personal Consultations:
If you would like to schedule a session with me, there are two ways to go about it. You can either purchase time either per minute (via Click4Advisor) or in blocks of 10-, 30- or 60-minutes (via PayPal). If I'm not showing as available, or if you want to purchase blocks of time through PayPal, please feel free to email me:







Melodie 

$3.99 per minute

$3.99 per minute


New Clients:
First Paid Session Only!
3 Minutes Free!



Flat-rate sessions available in 10-, 30- or 60-minute increments: Choose from the menu below:

This forecast also appears on the Psychic Scoop website.