Here is the Ask the Astrologers Weekly Astro Forecast for the week of Sept 11, 2016 – Sept 17, 2016:
We've got a busy and somewhat volatile week ahead of us, with the personal planets all interacting with one another — for better or worse — as well as a Full Moon / Lunar Eclipse.
We start with a Venus Pluto square on Sunday. This can be a stressful aspect as far as relationships are concerned, especially if there's been tension brewing for you and your partner / love interest in recent weeks. Venus and Pluto in hard aspect can intensify emotional responses and is known to produce some very unsavory reactions. Like jealousy, obsession, suspicion and paranoia.
This transit can bring problems that have been simmering beneath the surface to a head and force you to confront your relationship issues head on. But it's not the time to deliver an ultimatum or back someone into a corner. It's a potentially volatile transit and can lead to actions and decisions that can't be taken back later. Choose your relationship battles wisely during this time — or better yet choose not to do battle at all.
The Sun conjuncts Mercury on Monday, just as Mercury squares Mars. Although it takes another day for the Sun's square to Mars to complete, you can't really separate these aspects. They're so close together, it's more realistic to look at it as the Sun and Mercury are in conjunction and together they form a square to Mars.
This conjunction brings Mercury briefly into "Cazimi" (in the heart of the Sun), a state that is said to be heightened and energized by the Sun. But because it's retrograde and because it's squaring Mars, tempers are likely to flare.
Misunderstandings and miscommunications may abound during the few days that this transit is in effect, especially on Tuesday, when the Sun / Mars square becomes partile.  The Sun / Mercury square Mars aspect can manifest as anger, impatience, aggression and recklessness. And because Mercury's retrograde, you may also struggle with getting your point across to others, or find that they're suspicious of your intentions or motivations.
This is not the time to make commitments, sign contracts, purchase automobiles, computers, phones or electronics. It's not the best time to make travel plans or take trips. Be careful what you say and put into writing right now, as it could come back to haunt you later on.
There's a Sun / Chiron opposition on Thursday, leading up to the Full Moon Lunar Eclipse that takes place the following day. The Sun / Chiron aspect can be unsettling as it brings issues of self-worth and self-esteem to the forefront. Feeling marginalized or taken for granted, being last on someone's list. helping others who then don't even bother to say thanks.
The Sun opposite Chiron pits your ego, will and life-force (the Sun) against the part of you that doesn't feel worthy. Or that feels you can never quite earn the approval of others. As oppositions represent a need to integrate competing energies, your challenge will be to find a middle ground — or in this case self-acceptance.
Mars joins in and turns this aspect into the t-square (which is exact on Friday), with Mars at the focal point of the Sun / Chiron opposition. This aspect can see you fighting against the urge to put your own needs aside in favor of the "greater good." While that might seem like a valid endeavor, it can also skew your perceptions and see you fighting for something you may not believe in after all.
This Mars t-square is also tied into Friday's Full Moon, which is also a Lunar Eclipse. Mars is squaring both the Sun and the Moon (which are in opposition as they are at the time of any Full Moon), and Chiron which is conjunct the Moon and opposite the Sun.
This Full Moon is known as the Harvest Moon and takes place on Friday at 19:05 UT (or 3:05 pm EDT) at 24° Pisces 19. The Sabian symbol for this degree is "The purging of the priesthood." This symbols ties in well with so much of what we're seeing in the world around us these days — not just with respect to religion and religious figures, but to the realm of world politics as well.
This Eclipse is actually a prenumbral lunar eclipse, meaning that the Sun, Moon and Earth are in less than perfect alignment so that the Earth's shadow only partially obscures the Moon. The Pisces Full Moon provides an overview of the progress you've made since its New Moon counterpoint back in March. Seeds that were planted then will surely have sprouted; do you need to make adjustments or change your course entirely? Now is the time to think about what you've accomplished and where you want to go from here.
The Moon's eclipse brings a greater awareness to whatever is no longer working for you so that you can release or transform it. It brings to light that which has been suppressed or hidden — even from yourself — along with the incentive to make changes.
On Saturday, Venus inconjuncts Chiron while Mars trines Uranus. This aspect can bring with it a need to reevaluate your personal value systems. It can manifest as an urge to be self-sacrificing, which can translate as either an angel of mercy or a glutton for punishment. You may find yourself wanting to "give until it hurts" which can turn you into a martyr for an unworthy cause.
But you can't ignore the positive benefits that come with the Mars / Uranus trine. This is a high-energy aspect that can have you feeling like you can succeed in anything you set your sites on. There's not a lot of forethought there; it's all action, energy and innovation. It's moving forward in leaps and bounds, breaking through whatever has held you back in the past and pushing past limitations.
While you may find yourself questioning your own values (courtesy of the Venus / Chiron inconjunct) the Mars / Uranus aspect can see you ending the weekend on a high note as you prepare for a some highly favorable transits as well as some fresh start" energy (two ingresses and Mercury turning direct) in the week ahead.
That's it for this week, see you next Sunday!
Here is this week's astro calendar; click on it to view it full-sized.

---
Weekly Astro Forecast —
Sept 11, 2016 – Sept 17, 2016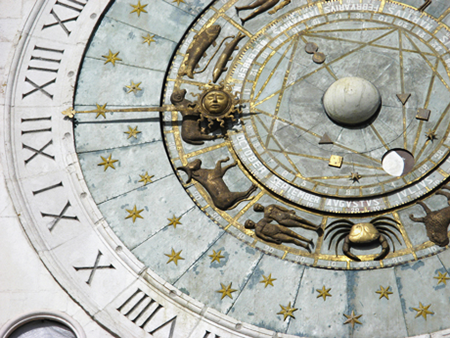 By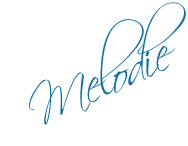 ---
Thinking about learning Astrology? I highly recommend Stephen Arroyo's Chart Interpretation Handbook and Demetra George's Astrology for Yourself.
Don't forget to check out more Weekly Astro Forecasts and our Monthly Horoscopes too!
Want to see where these transits are hitting your natal chart? Check out our Free Natal Chart Calculator.
You can also read more of my articles here.
Personal Consultations:
If you would like to schedule a session with me, there are two ways to go about it. You can either purchase time either per minute (via Click4Advisor) or in blocks of 10-, 30- or 60-minutes (via PayPal). If I'm not showing as available, or if you want to purchase blocks of time through PayPal, please feel free to email me:







Melodie 

$3.99 per minute

$3.99 per minute


New Clients:
First Paid Session Only!
3 Minutes Free!



Flat-rate sessions available in 10-, 30- or 60-minute increments: Choose from the menu below:

This forecast also appears on the Psychic Scoop website.