Here is the Ask the Astrologers Weekly Astrology Forecast for the week of Sept 6 – Sept 12, 2015:
Venus turns direct on Sunday after 6 weeks in retrograde motion. You should start to notice a shift in energy related to all things Venus — especially love and romance. Relationships that started during this period —  as well as romantic attractions that were sparked — will be seen in a whole new light.
As Venus moves forward you may be asking yourself whether your relationships will do the same. During the retrograde cycle, you may have been tying up loose ends in a relationship that was on its last legs, or you may have been compelled to reach out and reconnect with a lover from your past. But now you're moving your energy away from the past and back toward the present and future. You'll be thinking about which direction you want to take your relationships from this point forward as well.
Where does Venus fall in your natal chart and what houses does it rule? (you may need to speak with an astrologer if you're unsure about that). Venus rules two signs — Taurus and Libra — and the houses with these signs on the cusp will be activated by its change in direction. This will add other dimension to the impact of this transit and how it will affect you personally.
Also on Sunday, the Sun trines Pluto. This transit is all about harnessing your personal power and channeling it in productive / transformative ways. It's excellent for business and financial matters since both of these planets are in Earth signs. It can also be used to make positive changes in yourself — as in how you wish to present yourself to the outer world and how you want to be perceived.
Mars trines Uranus and inconjuncts Chiron on Tuesday. The trine to Uranus is a high-energy aspect that can have you feeling like you can succeed in anything you set your sites on. There's not a lot of forethought there; it's all action, energy and innovation. It's moving forward in leaps and bounds, breaking through whatever has held you back in the past and pushing past limitations.
The inconjunct to Chiron is a bit less audacious. It can trip you up if you get to thinking too much or trying too hard to identify your goals. You may be trying to find ways reconcile your spirit warrior energy (Mars) with your wounded healer energy (Chiron). Because Mars is still also aspecting Uranus (the planet associated with humanitarian impulses) a good way to satisfy these competing urges would be to find a social cause that you can devote yourself to and then throw yourself into it wholeheartedly.
On Wednesday, Pluto squares Mercury. This aspect is associated with intrusive thoughts, anxieties and fears. It can feel like your mind is playing tricks on you, convincing you that something is real based on rudimentary "facts." You want to be careful not to let your imagination run away with you, lest you find yourself growing increasingly paranoid. This aspect is great for ferreting out hidden information but is not so good at evaluating it objectively. With the Moon conjunct Mars that day you could be in danger of jumping to conclusions, so if you notice yourself getting fixated on something and feeling the urge to act, step back, take a breather and re-evaluate it in a couple days.
The Sun opposes Chiron and inconjuncts Uranus on Saturday. These are both somewhat unsettling aspects that can have you feeling like you're on the verge of something that has yet to reveal itself. The Sun / Chiron aspect brings issues with self-worth and self-esteem to the forefront. Feeling marginalized or taken for granted, being last on someone's list. helping others who then don't even bother to say thanks.
The Sun opposite Chiron pits your ego, will and life-force (the Sun) against the part of you that doesn't feel worthy. Or that feels you can never quite earn the approval of others. As oppositions represent a need to integrate competing energies, your challenge will be to find a middle ground — or in this case self-acceptance.
The inconjunct to Uranus can either assist or further frustrate this process. It can help by forcing you to honor your own unique contributions or can hinder by pointing out their glaring eccentricities. You can choose to either relish your own peculiarities and learn to "fly your freak flag" (Sun inconjunct Uranus) — or get caught up in the shame and guilt (Sun opposite Chiron) that comes with not quite fitting in. In the end it's entirely up to you.
That's it for this week, see you next Sunday!
---
Here's this week's Astro Calendar. Click on it to view it full-sized.

That's it for this week, see you next Sunday!
---
Weekly Astro Forecast
Sept 6 – Sept 12, 2015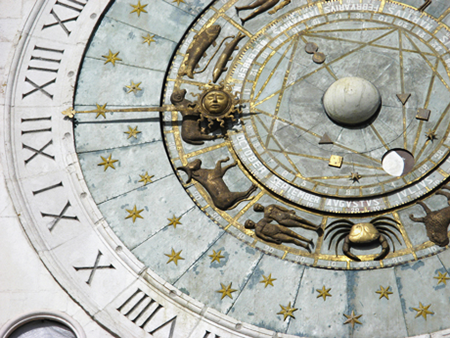 By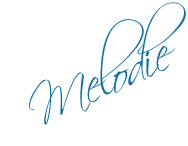 ---
Thinking about learning Astrology? I highly recommend Stephen Arroyo's Chart Interpretation Handbook and Demetra George's Astrology for Yourself.
Don't forget to check out more Weekly Astro Forecasts and our Monthly Horoscopes too!
Want to see where these transits are hitting your natal chart? Check out our Free Natal Chart Calculator.
You can also read more of my articles here.
Personal Consultations:
If you would like to schedule a session with me, there are two ways to go about it. You can either purchase time either per minute (via Click4Advisor) or in blocks of 10-, 30- or 60-minutes (via PayPal). If I'm not showing as available, or if you want to purchase blocks of time through PayPal, please feel free to email me:







Melodie 

$3.99 per minute

$3.99 per minute


New Clients:
First Paid Session Only!
3 Minutes Free!



Flat-rate sessions available in 10-, 30- or 60-minute increments: Choose from the menu below:

This forecast also appears on the Psychic Scoop website.