Here is the Ask the Astrologers Weekly Astro Forecast for the week of Aug 13, 2017 – Aug 19, 2017:
This week Mercury goes retrograde on Sunday at 11° Virgo 38′, bringing the number of planets (if you include Chiron) currently in retrograde motion to six. Mercury is dignified in Virgo, because it both rules and is exalted in that sign. But it's also often a little more problematic when it goes retrograde in its own sign, and this transit should be no different, since it's also opposing Neptune.
Everyone who knows anything about astrology seems to know a little about Mercury retrograde. In general it means that Mercury-ruled things go a little haywire. Communications tend to run amok, plans get turned on their head, communications devices (computers, electronics, cell-phones, etc) and written communications (emails, texts, letters, etc.) get lost or misconstrued. It's not a good time to sign contracts or legal documents and not a good time to purchase Mercury-ruled items (automobiles, televisions, computers and so on).
The good news is that the world really does keep on turning when Mercury goes retrograde. People do fall in love, get married, have babies, win lotteries. In other words, the "unexpected" is not always such a bad thing. So expect the unexpected, and be on the lookout for a few curve-balls to be thrown your way — as well as some unanticipated gifts and surprises — over the next three weeks.
Also on Sunday. the Sun trines Saturn. This aspect is both disciplined and productive. Over the next several days (while this aspect is in effect) you should be able to get a lot accomplished in the workplace. It's a good time to make plans and to assess progress that's already been made.
The Sun / Saturn trine is ambitious and goal-oriented. Bring these two planets together in a harmonious 120 degree angle (trine) and you've got a fantastic recipe for success. And this is serious business: you may not feel like putting your party hat on over the next few days, but you can get a lot accomplished.
Venus and Mars (the traditional "love" planets) are involved in a semi-sextile on Monday. Semi-sextiles can be a bit uncomfortable, but this one shouldn't be too bad. Venus is in mutual reception to the Moon (in Taurus, the sign of its exaltation), and Mars is at the midpoint of Venus and Mercury, creating what is known as a planetary picture.
This configuration (Mercury / Venus  = Mars) is excellent for team projects, working collaboratively with others. It's also good for feeling valued and supported, and for having heart-to-heart discussions with those you love.
Don't get too comfortable though, because on Tuesday Pluto joins in and forms an opposition to Venus. This aspect can bring relationship tensions to a head and force you to deal with them. Problems that have been simmering beneath the surface can erupt into confrontations, and see you and a loved one at opposite sides of the fence.
This is not the time to deliver an ultimatum or back someone into a corner. This transit can be volatile and can lead to actions and decisions that can't be taken back later. Choose your relationship battles wisely during this time — or better yet choose not to do battle at all.
The Sun conjuncts the North Node on Wednesday, just as Mars semi-sextiles Pluto. Starting with the easier transit (Sun conjunct North Node), this aspect can bring someone new your life who turns out to play a meaningful role. Particularly in terms of self-actualization or individuation.
As the Nodes are said to be karmic in nature, this person may not be "new" at all, but have strong past life ties. The Sun/ North Node contact can also describe a change in direction as far as your social relationships are concerned. Aligning yourself with a different group of people or inviting new friends into your circle for example.
Venus squares Jupiter on Thursday. This aspect can see you going above and beyond the call of duty where friends and loved ones are concerned. It's an expansive, indulgent energy that can translate to overdoing it, as in overindulging or overextending yourself. You may also overestimate your ability to lend a helping hand. So take a moment to look at promises you've already made before you start offering your services to others.
Venus inconjuncts Saturn on Friday. This aspect can see you questioning your own contributions in your relationships, as well those of your partner. It can have you feel uncertain or insecure about your own value, and see you feeling shy about expressing your innermost feelings.
You feel like you're being put on the spot or that you are being challenged by those who think they know better. But the Moon joins in and conjuncts Venus and may just be your saving grace.
This aspect is exact on Saturday, with the Moon (which rules Cancer) moving into Balsamic phase and trining Chiron in Pisces before the day is through.
You may want to spend your day in the company of loves ones (Cancer Moon conjunct Venus) or meditating, reflecting and pondering the mysteries of the Universe (Balsamic Moon trine Chiron in Pisces), as we're gearing up for an eventful week ahead, with the New Moon Solar Eclipse, the Sun's ingress into Virgo, and Saturn turning stationary direct before the week is through.
That's it for this week. See you next week!
Here is this week's astro calendar; click on it to view it full-sized.
---
Weekly Astro Forecast —
Aug 13, 2017 – Aug 19, 2017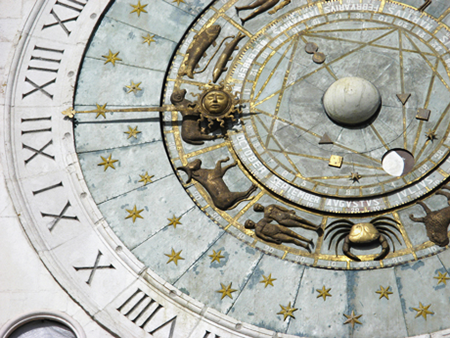 By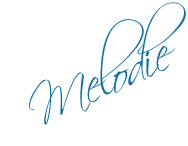 ---
Thinking about learning Astrology? I highly recommend Stephen Arroyo's Chart Interpretation Handbook and Demetra George's Astrology for Yourself.
Don't forget to check out more Weekly Astro Forecasts and our Monthly Horoscopes too!
Want to see where these transits are hitting your natal chart? Check out our Free Natal Chart Calculator.
You can also read more of my articles here.
Personal Consultations:
If you would like to schedule a session with me, there are two ways to go about it. You can either purchase time either per minute (via Click4Advisor) or in blocks of 10-, 30- or 60-minutes (via PayPal). If I'm not showing as available, or if you want to purchase blocks of time through PayPal, please feel free to email me:







Melodie 

$3.99 per minute

$3.99 per minute


New Clients:
First Paid Session Only!
3 Minutes Free!



Flat-rate sessions available in 10-, 30- or 60-minute increments: Choose from the menu below:

This forecast also appears on the Psychic Scoop website.