Here is the Ask the Astrologers Weekly Astro Forecast for the week of Aug 20, 2017 – Aug 26, 2017:
We've got a busy week ahead, with one planet (Saturn) changing direction, two planets (the Sun and Venus) changing signs, and the once-in-a-lifetime event that everyone's been talking about for months: a New Moon Total Solar Eclipse. 
Starting on Sunday, Mars and Jupiter are in sextile, while the Sun inconjuncts Chiron. The Mars / Jupiter aspect brings with it an abundance of energy and enthusiasm. It inspires us to think about travel, adventure, spirituality, philosophy and higher mind pursuits. It takes us out of our comfort zones and gets us thinking about how the other half lives.
This combination is softened somewhat by the fact that these two planets are in sextile which is a bit more gentle and harmonious. Still there's an added bit of confidence and bravado that can see you making big plans.
The Sun / Chiron inconjunct brings issues with self-worth and self-esteem to the forefront. Feeling marginalized or taken for granted, being last on someone's list. helping others who then don't even bother to say thanks.
This aspect forces you to reconcile the discrepancies between your ego, will and life-force (the Sun) and the part of you that doesn't feel worthy. Or that feels you can never quite earn the approval of others. It indicates a need to remedy an imbalance between the desire for self-actualization (the Sun) and the urge for self-sacrifice (Chiron).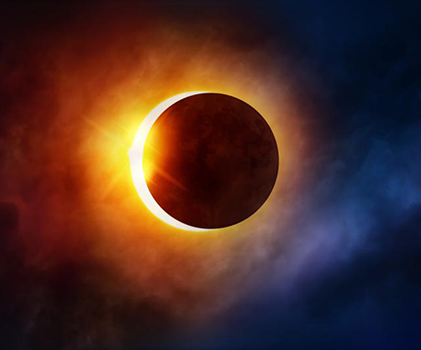 On Monday, we have a New Moon Solar Eclipse at 28 ° Leo 52. This is exact at 6:30 UT (or 2:30 pm EDT).
This will be the first total Solar Eclipse that will be visible across the contiguous US since June of 1918.
As Eclipses are known to expose things that have previously been hidden, this can represent a time where duplicity and deception are revealed. We're likely to have our belief systems tested and to find ourselves challenging the same in others.
Those that we've idolized or placed on pedestals may come crashing down as we find ourselves questioning what we may have blindly believed in in the past.
We may feel the need to challenge authority and question those who we feel have misled us or duped us into believing something that turns out to be little more than smoke and mirrors.
As Eclipses always occur close to the Moon's Nodes, this one is conjunct the North Node (in Leo) and opposing the South Node (in Virgo). It suggests that people you encounter during this time will challenge you to grow karmically, either because of past life ties or because they are facilitators this time around for whatever karmic lessons you're facing.
The Leo / Aquarius polarity highlights the differences between how we see ourselves as unique individuals (Leo) and how we fit in with the rest of the world (Aquarius). This theme is repeated in the Sun / Uranus trine that also takes place that day, with the Sun being the natural ruler of Leo and Uranus being the natural ruler of Aquarius.
On Tuesday, Mars trines Saturn and the Sun moves into Virgo. The Saturn / Mars aspect presents opportunities as long as you're willing to work for them. It knows that there is work to be done and gives you the motivation and discipline to set about doing it.
The Sun moving into Virgo begins the last month of Summer for those in the Northern hemisphere and the last month of winter for those in the Southern hemisphere.
The Sun moving through Virgo shifts the focus from creativity, self-expression and play to duty, diligence and work. It's a good time to inventory and think about changes you want to make. Focus on changes to your diet and health, your relationships with colleagues and service to others are all featured during this time.
Venus squares Uranus and trines Chiron on Thursday. This is a bit of a tricky configuration, with the Uranus square likely to manifest as conflicts in your relationships, and the Chiron trine manifesting as a greater awareness of your capacity to make sacrifices for those you love.
The Venus / Chiron  trine is a charitable aspect that compels you to reach into the very depths of your soul — where compassion, forgiveness and understanding all reside — and bring forth that which is within you in order to pass it onto others.
But the square to Uranus can put a strain on relationships life by pitting your need for freedom and independence against your desire to connect intimately with another. This aspect underscores the potential for missing (or misreading) important social cues. As with all conflicting aspects, the key to rebalancing this energy is adjusting your own perceptions and adapting your own approach.
Saturn turns stationary direct on Friday, after having spent the last 4-1/2 months in retrograde motion. This shifts the focus from going back and redefining your goals (Saturn retrograde) to moving forward with a new and improved perspective (Saturn direct). This applies to the structure of your life — including any obstacles and limitations — as well as your personal boundaries and long-term goals.
Where do you see yourself five years from now? Or ten? What held you back in the past that still needs to be addressed before you can move forward? These are questions you turn to Saturn for, and depending on where it falls in your natal chart (and where this current change in direction is taking place) this is where you'll find your answers.
Venus moves into Leo on Saturday, just as the Sun conjuncts Mercury and Mars conjuncts the North Node. The Sun / Mercury conjunction — called Cazimi — refers to a planet being "in the heart" of the Sun, or so close in orb that it becomes a part of it. This is a powerful conjunction,  which can bring sudden flashes of insight and awareness.
The Mars / Node conjunction is all about taking an active role in group interactions and discussions. Remember that there needs to be a good balance between give and take: don't try to force your views on others, or you could wind up alienating them.
Venus enters Leo at 4:25 am UT. Venus in Leo is warm and expressive, loyal, dignified, and proud. This is an incredibly dynamic placement, with the planet associated with love, romance and beauty posited in the sign that magnifies those influences.
Venus in Leo is all about leading with your heart. It's about learning to love others through first loving yourself and expressing your romantic sensibilities passionately and confidently. it's also about appearances. It's about commanding respect from others and taking center stage. It's about showing the rest of the world what you're made of: conducting yourself with honor, integrity and grace.
That's it for this week. See you next week!
Here is this week's astro calendar; click on it to view it full-sized.

---
Weekly Astro Forecast —
Aug 20, 2017 – Aug 26, 2017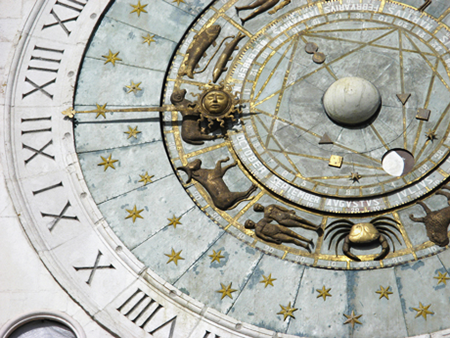 By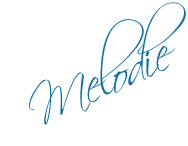 ---
Thinking about learning Astrology? I highly recommend Stephen Arroyo's Chart Interpretation Handbook and Demetra George's Astrology for Yourself.
Don't forget to check out more Weekly Astro Forecasts and our Monthly Horoscopes too!
Want to see where these transits are hitting your natal chart? Check out our Free Natal Chart Calculator.
You can also read more of my articles here.
Personal Consultations:
If you would like to schedule a session with me, there are two ways to go about it. You can either purchase time either per minute (via Click4Advisor) or in blocks of 10-, 30- or 60-minutes (via PayPal). If I'm not showing as available, or if you want to purchase blocks of time through PayPal, please feel free to email me:







Melodie 

$3.99 per minute

$3.99 per minute


New Clients:
First Paid Session Only!
3 Minutes Free!



Flat-rate sessions available in 10-, 30- or 60-minute increments: Choose from the menu below:

This forecast also appears on the Psychic Scoop website.