Here is the Ask the Astrologers Weekly Astro Forecast for the week of Dec 25, 2017 – Dec 31, 2017:
We start this week with Venus moving into Capricorn on Monday and forming a conjunction to Saturn. Starting with Venus in Capricorn:  this archetype understands the value of hard work, dedication and discipline. It's also responsible and reliable — with money, in your career, in your relationships with loved ones, and especially when it comes to matters of the heart. It represents a time for getting serious about your relationships — or lack thereof. And it's a time for taking a more practical approach to relationships, whether that means emphasizing head over heart or ticking off a checklist to make sure your partner meets your qualifications.
Venus in Capricorn is all about maturity, wisdom and perseverance. It's also very conservative. You're not likely to jump into something impulsively during this time, nor are you going to end something prematurely. You're more apt to stick things out — even if the going gets rough — and to hold off on getting involved in the first place. But Venus in Capricorn is known for cutting to the chase, simplifying things and creating clarity. In this respect, it's an excellent time for for taking stock of your relationships, your career and your finances.
The Venus / Saturn conjunction reinforces this more serious Capricorn energy. It may see you taking a more serious look at your love life, for better or worse. That includes the role you play in your relationships as well as where you stand with getting your needs met. Saturn and Venus can have you looking at the glass as half full and wondering when it's going to be your turn. The upside of this transit is that it provides incredible clarity and gets you seeing things for what they really are. But the downside is a tendency to be too focused on what's lacking in your relationships and not enough on ways to improve.
Add to this the fact that Venus is now officially out of bounds (and will remain so until the first week of January) and may be in for a surprise in the romance department. Or you may find yourself behaving (or see loved ones behaving) in erratic or unexpected ways.
The Moon in Pisces is void of course for most of the day, but it moves into Aries early on Tuesday morning and squares that Venus Saturn conjunction. This aspect can be a bit of a downer. It can see you feeling frustrated (Moon in Aries square Saturn) or melancholy (Saturn conjunct Venus) or both.
By Wednesday the Moon (still in Aries) trines Mercury and the North Node, squares Pluto and conjuncts Uranus before the day is through. These are all high energy aspects with emphasis on drive, action and motivation. The Moon in Aries by itself is lively, free-spirited and adventurous. It's wide-open to to the world of possibilities, facing whatever comes its way without fear or trepidation.
As the Moon moves relatively fast, aspects that it forms are always temporary. Because of this they often fly by almost imperceptibly. But that doesn't mean these three days will be uneventful. There are still always transits in play: planets interacting with one another and blending or communicating their unique energies.
Mars trines Neptune on Thursday. This is a very creative pairing that can see you exploring your artistic or musical sensibilities. You may also find that your intuition and psychic perceptions are off the charts. The Mars / Neptune trine can see you tuned into the music of the spheres like never before.
This aspect reminds you that you are one with the Universe and everyone in it. It's creative, compassionate and benevolent. It can inspire you to put your own needs aside and to become a more better person. This transit is particularly fortuitous, since both of these planets are currently in their own signs.
Uranus semi-sextiles Chiron on Friday. This transit has been moving in and out of orb for several months. It emphasizes the focus on social activism and humanitarian impulses. It bridges the gap between recognizing social injustices (Uranus) and taking steps to heal them (Chiron).
It's strengthened by the rulerships that these planets are involved in, with Uranus disposted by Mars and Chiron disposited by Jupiter. As Mars an Jupiter are both currently in Scorpio, the impetus is to turn this energy into something powerful and transformative.
On Saturday, Mercury trines the North Node and semi-sextiles Jupiter. The trine to the North Node is all about developing a comfortable rapport with others. It's about generating a meeting of the minds and communing with those who are on the same page. As the North and South Nodes are always in opposition, the North Node trines Mercury at the same time it sextiles the South Node. Think of this as a relatively painless give and take, especially now that Mercury is moving forward again.
This semi-sextile is also significant, as Mercury and Jupiter make up a planetary pair. They are natural polarities, as the natural rulers of the 3rd and 9th houses. Here we have Mercury — the planet associated with communications and ideas — in semi-sextile to Jupiter — the planet associated with benevolence, good will and generosity. This can manifest as an opportunity to merge these complementary energies, but only if you work toward it.
We end the week on Sunday, with Jupiter squaring the Nodes and the Moon involved in a Yod formation with Jupiter and Pluto. This is an interesting pairing in that both of these configurations are said to be "fated" in some way. The Jupiter / Nodes square is known in classical astrology as "at the bendings," and can manifest as a spiritual or philosophical crisis.
The Yod configuration is sometimes also known as the "finger of God," and can bring with it a need to reevaluate your belief systems. This is a perfect aspect for figuring your priorities as well as for making meaningful New Years' resolutions. But be careful: as the Yod aspect is somewhat self-sacrificing by nature and can manifest as either an angel of mercy or a glutton for punishment.
You may find yourself wanting to "give until it hurts" which can turn you into a martyr for an unworthy cause. But you can't ignore the positive aspects of this Yod configuration. It's extraordinarily powerful considering the planets involved, and may see you striving to make sweeping changes in your life.
That's all for now; see you next week (and year)!
Here is this week's astro calendar; click on it to view it full-sized.

---
Weekly Astro Forecast —
Dec 25, 2017 – Dec 31, 2017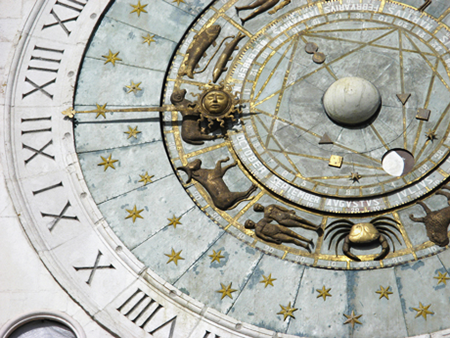 By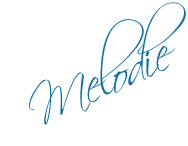 ---
Thinking about learning Astrology? I highly recommend Stephen Arroyo's Chart Interpretation Handbook and Demetra George's Astrology for Yourself.
Don't forget to check out more Weekly Astro Forecasts and our Monthly Horoscopes too!
Want to see where these transits are hitting your natal chart? Check out our Free Natal Chart Calculator.
You can also read more of my articles here.
Personal Consultations:
If you would like to schedule a session with me, there are two ways to go about it. You can either purchase time either per minute (via Click4Advisor) or in blocks of 10-, 30- or 60-minutes (via PayPal). If I'm not showing as available, or if you want to purchase blocks of time through PayPal, please feel free to email me:







Melodie 

$3.99 per minute

$3.99 per minute


New Clients:
First Paid Session Only!
3 Minutes Free!



Flat-rate sessions available in 10-, 30- or 60-minute increments: Choose from the menu below:

This forecast also appears on the Psychic Scoop website.