Here is the Ask the Astrologers Forecast for the week of Feb 15, 2021 – Feb 21, 2021:
We start the week on Monday with Venus trining the North Node (and thus automatically sextiling the South Node). This aspect can bring new people into your life who feel familiar and who can be instrumental to your evolutionary process.
This aspect is karmic in nature, meaning that the people you meet during this time are here to propel you toward your destiny — and vice versa. Your actions and interactions can have far reaching repercussions so make sure you treat the people you meet during this time (and all times) with dignity and respect.
The Moon is in Aries and still New at this point. And for most of the day (and on into Tuesday) it's forming aspects to just about every other planet. It conjuncts Chiron, sextiles Saturn, Mercury, Jupiter, Venus and the Sun, and squares Pluto. There are some semi-sextiles in there too.
With the exception of the square to Pluto, these are all harmonious aspects. So use them (in conjunction with the Aries Moon) to assert your fearlessness, confidence and independence during this time.
Saturn squares Uranus on Wednesday, for the first time since 2001. Here we have the planet that rules regulations, structure and tradition (Saturn) butting heads with the planet that rules change, progress and rebellion (Uranus). We're seeing the more stressful aspects of this transit playing out in real time all over the world: in government, politics and religion.
It you're familiar with the Tower card in the tarot, that's what a Uranus / Saturn square is like, with Saturn representing the the Tower's structure and Uranus representing the lightning bolt that knocks the whole thing down.
The upside of this transit is that it clears the dead wood to make room for progress. But it can be disruptive or even catastrophic. And while it may seem like the rug is being pulled out from under your feet, remember that these kinds of shakeups are sometimes necessary in order to bring about change.
The Sun leaves Aquarius behind and moves into Pisces on Thursday. This is a time to explore your dreams and your visions, to be more sensitive, compassionate and loving. It's a gentle, intuitive signature that's less interested in seeing what you can get out of a situation and more about what you can contribute.
You may be more inclined to form deep emotional connections during this time and to merge with another. You may be more accepting of the difference in people and more apt to set aside your own needs to focus on another's.
The Pisces Sun tends to be self-effacing, self-sacrificing and altruistic. It's imaginative and idealistic. It can heighten your intuition and psychic awareness but can also leave you dazed and confused. It's a good time to look at the boundaries (or lack thereof) that you have in place and think about how you can where you need to be adjustments. It's time for exploring your visions for the future and taking whatever steps you can to make the world a better place.
Venus squares Mars on Friday. This transit can indicate conflicts in your relationships, with the love planet (Venus) and the planet associated with action, energy and aggression (Mars) butting heads. Venus may be dispositing Mars and in mutual reception with Uranus, but that's probably not going to make things any easier.
Your best bet is to steer clear of imposing your will on others and avoid confrontations altogether. Try to keep your passions in check, and remember that making love is always more fun than making war.
Saturday's Gemini Moon trines Saturn, Mercury and Jupiter, all in Aquarius. This should be a good day for networking and brainstorming with others. These are all sociable and intellectual transits, so if there's a way to do both, all the better.
There are lots of positive aspects associated with the Gemini Moon: insatiable curiosity for one thing, and playfulness for another. Wit, charm and charisma for a few more. Add the trine to these three Aquarian planets and you can expect conversations to be both stimulating and entertaining.
Mercury goes stationary direct on Sunday, after having spent the last three weeks in retrograde motion. While Mercury retrograde is known for wreaking havoc on all things related to information and communications, its going direct doesn't necessarily bring instant clarity.
Although this change in direction can be a welcome relief, it will take some time (until March 12th actually) to cross its shadow point and fully leave the retrograde behind. In general though we can anticipate fewer Mercury-related problems, such as miscommunications and issues with travel plans and communications devices
That's it for this week! see you next week.
---
Here is this week's astro calendar; click on it to view it full-sized.

---
Weekly Astro Forecast —
Feb 15, 2021 – Feb 21, 2021
---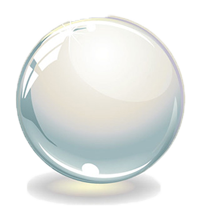 Thinking about learning Astrology? I highly recommend Stephen Arroyo's Chart Interpretation Handbook and Demetra George's Astrology for Yourself.
Steven Forrest's Inner Sky and Changing Sky books are classics that every serious astrologer has in their library, as is Tracy Marks' Art of Chart Interpretation. As an Amazon Associate I earn from qualifying purchases such as these, so please do take a moment to check them out.
Sessions
I am available for live chat consultations in 30 and 60 minute increments at the rate of $4 per minute for 30 minute sessions and $3 per minute for 60-minute sessions payable through PayPal.
Please note that I do not offer free readings and these are the lowest rates you will find me at online. I am located in the US, in the Eastern time zone. Payment links are accessible through the sidebar on the right. Feel free to pop into my chatroom if you see me available live, or email me to schedule a session if you don't.  
---
  This article also appears on the
Psychic Scoop
website.