Here is the Ask the Astrologers Weekly Astro Forecast for the week of Feb 18, 2019 – Feb 24, 2019:
We've got a lot going on this week, with the Sun and Chiron both changing signs, the asteroid Pallas Athena changing direction (going retrograde) and a Full — Super — Moon at 0º Virgo.
On Monday — just before the Sun leaves Aquarius behind and moves into Pisces — it forms a sextile with Uranus. These two planets rule opposing signs and both are at anaretic (fated) degrees, so even though the sextile isn't generally a dynamic aspect, this is one we might want to pay attention to. 
The Sun / Uranus sextile — especially in Aquarius and Aries — is great for flying your freak flag in a socially acceptable way. If you think that's an oxymoron, consider that the Sun is tied to your life force, will and self-expression, while Uranus is tied to thinking outside the box. It is associated with being progressive and innovative, as well as broadening your range. This aspect encourages you to march to the beat of your own drum and express your own unique individuality in ways that inspire rather than shock.
The Sun moving into Pisces later that day marks the onset of a time to explore your dreams and your visions, to be more sensitive, compassionate and loving. It's a gentle, intuitive signature that's less interested in seeing what you can get out of a situation and more about what you can contribute.
You may be more inclined to form deep emotional connections during this time and to merge with another. You may be more accepting of the difference in people and more apt to set aside your own needs to focus on another's.
The Pisces Sun tends to be self-effacing, self-sacrificing and altruistic. It's romantic. imaginative and idealistic. It's a good time to look at the boundaries (or lack thereof) that you have in place and think about how you can where you need to be adjustments. It's time for exploring your visions for the future and taking whatever steps you can to make the world a better place.
Chiron in Aries is the quintessential gentle warrior archetype. It can manifest as a desire to stand up for those who are unable to stand up for themselves. it can also make it easier for us to see and acknowledge other people's points of view. And it can get us thinking about taking up a cause and devoting ourselves empowering others.
With Venus conjuncting Saturn though (also on Monday) you may not be aware of your full potential right away. This transit — especially in disciplined, somber, reserved Capricorn — can see you taking a more serious look at your relationships with others. That includes the role you play in each of them, as well as where you stand with getting your needs met.
Saturn and Venus can have you looking at the glass as half full and wondering when it's going to be your turn. The upside of this transit is that it provides incredibly clarity and gets you seeing things for what they really are. But the downside is a tendency to see things as not good enough or being too focused on what is lacking.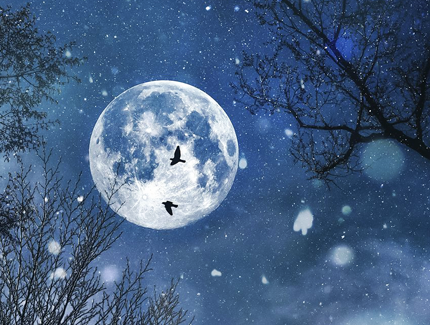 We have a Full Moon — a Super Moon — on Tuesday at 0º Virgo 42. This occurs at 3:53pm UT, with the Sun still at 0º Pisces.
The February Full Moon is called the Full Snow Moon — or in some traditions, the Full Hunter's Moon, so named because it's this time of year (in Northern latitudes) with the most snowfall, and when food was often scarce.
The Virgo Full Moon references a need to look more closely at the ways in which we have been of service, to ourselves and in our communities. In what ways have are we striving to make the world a better place, through the combination of self-sacrifice and self-improvement?
This is the essence of the Pisces / Virgo polarity, which illustrates the differences between illusion and fact. It's about finding that middle ground between what we so desperately want to believe in (Pisces) and what has proven itself to be real (Virgo).
Also on Tuesday, Mercury conjuncts Neptune. This aspect is excellent for meditating, journaling, or any type of creative communications (songwriting, poetry, composing love letters, etc.) It's also a highly sensitive aspect that favors getting in touch with your intuition and paying attention to your dreams.
Mercury sextiles Saturn the following day (on Wednesday). This aspect is good for making plans or ironing out important details. You may be putting a serious dent in any research you're doing, or any scientific or step-by-step analysis. This aspect is also good for serious discussions that require you to get to the heart of the matter.
Even with Neptune still in the mix it's a good idea to get this critical thinking done now, since Mercury's next aspect — on Friday — is a square to Jupiter. This is more of a "throw caution to the wind" aspect, especially as both planets are disposited by Jupiter. The potential for overdoing things — as in over-committing, over-indulging and over-extending yourself — is strong. Be careful not to make promises you can't keep or annoy or others with your outlandish ideas.
With these two planets (which rule opposing signs) in hard aspect to one another, the potential for them to be at war is indicated. But as Jupiter is dignified in Sagittarius and Mercury is debilitated in Virgo. Jupiter is likely to "win."Even so, this is a hard aspect that brings with it the potential for biting off more than you can chew and finding yourself in hot water as a result.
Venus conjuncts Pluto — and Mercury sextiles it — on Saturday. This is a highly seductive set of aspects with the Venus / Pluto portion focusing on the urge to merge and the Mercury / Pluto portion intensifying self-expression. Don't be surprised if a partner or love interest starts trying to get frisky with you. Venus conjunct Pluto is an alluring, captivating aspect that is known for its sex appeal and rarely fails to deliver.
The Mercury / Pluto aspect is all about deep thoughts and penetrating insights. But you don't want to keep these to yourself. The sextile speaks of joining hands with others, and sharing information that causes you to stop and think.
That's it for this week. See you next week!
---
Here is this week's astro calendar; click on it to view it full-sized.

---
Weekly Astro Forecast —
Feb 18, 2019 – Feb 24, 2019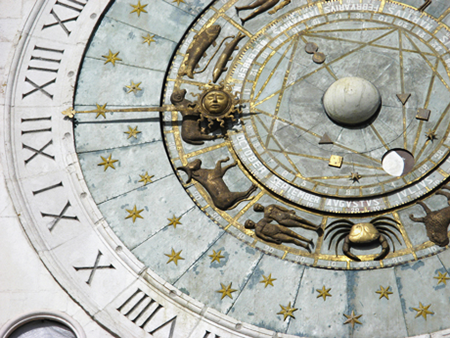 By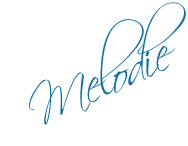 ---
Thinking about learning Astrology? I highly recommend Stephen Arroyo's Chart Interpretation Handbook and Demetra George's Astrology for Yourself.
Don't forget to check out more Weekly Astro Forecasts and our Monthly Horoscopes too!
Want to see where these transits are hitting your natal chart? Check out our Free Natal Chart Calculator.
You can also read more of my articles here.
Personal Consultations:
If you would like to schedule a session with me, there are two ways to go about it. You can either purchase time either per minute (via Click4Advisor) or in blocks of 10-, 30- or 60-minutes (via PayPal). If I'm not showing as available, or if you want to purchase blocks of time through PayPal, please feel free to email me:







Melodie 

$3.99 per minute

$3.99 per minute


New Clients:
First Paid Session Only!
3 Minutes Free!



Flat-rate sessions available in 10-, 30- or 60-minute increments: Choose from the menu below:

This forecast also appears on the Psychic Scoop website.