Here is the Ask the Astrologers Weekly Astro Forecast for the week of Jan 15, 2018 – Jan 21, 2018:
We start this week on Monday with five planets in Capricorn, and a Balsamic Moon (also in Capricorn) conjunct Saturn. That's a lot of Capricorn / Saturnine energy that can manifest as a preponderance of focus on things like discipline, diligence, responsibility and perseverance.
This theme is reinforced by a Sun / Chiron sextile, which also takes place on Monday. This aspect can open us up to the pain and suffering of others that we might normally overlook. It brings compassion and understanding to the forefront and can make it a little easier to put ourselves in someone else's shoes.
Jupiter sextiles Pluto on Tuesday. This is a powerful aspect that paves the way for the expression of personal charisma and power. It emphasizes leadership qualities which can see you standing up and being noticed. This aspect is good for making favorable financial or business-related decisions. It increases confidence and can see you feeling good about achieving whatever you set your mind to.
The Moon joins in later in the day, conjuncting Pluto and sextiling Jupiter. As Moon transits are fleeting this combination may only produce short-lived effects. It references emotional and psychological changes, as opposed to material or external concerns. It encourages you to turn inward and evaluate your personal belief systems  your belief systems focus on soul growth and evolution as opposed to external accomplishments.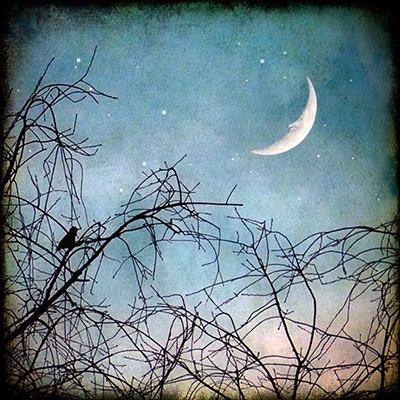 On Wednesday we have a New Moon at 26° Capricorn 54′. While Venus is closely conjunct the New Moon, it's also void of course and at the final (anaretic) degree of Capricorn, as it moves toward its ingress into Aquarius (exact on Thursday).
The New Moon in Capricorn represents a time for simplifying your life and removing all of the clutter that's accumulated over the last several months and may be hindering your progress.
It's a time for looking at what's important — or going to be important over the next 12 months — and weeding out what is no longer useful for you or conducive to your growth.
The Capricorn Moon also refers to getting serious about your goals, your profession and your public standing.
Venus moves into Aquarius on Thursday. This is a friendly, sociable Venus with a penchant for rebellion and eccentricity. It opens us up to broadening our minds and forming connections with people from all walks of life. It's independent and autonomous, with progressive social values and an interest in humanitarian principles.
Now is the time to explore your views on what makes a relationship unique. It's time to throw out preconceived notions and ideas and to be more tolerant and accepting of the multitude of different relationship styles. This signature is also excellent for expressing your own individuality. It's good for "flying your freak flag" and acknowledging the same in others.
For more information on Venus in Aquarius, feel free to read my article on the Ask the Astrologers website.
The Moon has already move into Aquarius by this time and the Sun follows suit, entering Aquarius at 3:08am UT on Saturday. The Sun isn't particularly happy in Aquarius as this is the sign of its detriment. But as with all of these types of planetary distinctions, there are some definite advantages as well.
The Sun (ego, will, Self, etc.) moving into Aquarius — the sign associated with the Water Bearer, known for pouring wisdom, progress and humanitarian ideals into the collective unconscious — inspires us to start marching to the beat of our own drums, to think outside the box and to take the roads less travelled.
The Sun in Aquarius represents a time when the Ego is introduced into the collective and we start seeing ourselves as part of something bigger — bigger than our homes, families and cities. Bigger than our states and countries. We see ourselves as unique individuals — a tiny and potentially insignificant microcosm — in a much larger and more significant macrocosm, known as humanity.
Mercury also sextiles Neptune on Saturday. This aspect is excellent for meditating, journaling, or any type of creative communications (songwriting, poetry, composing love letters, etc.) It's also a highly sensitive aspect that favors getting in touch with your intuition and paying attention to your dreams.
This set of transits is reinforced as we tie up our weekend, by the Moon / Neptune conjunction in Pisces on Sunday. The Moon / Neptune conjunction in Pisces is loving, compassionate, creative and highly impressionable. It can increase psychic awareness and make you more susceptible to outside influences. It's mystical and ethereal, but can also be incredibly naive.
It's not good at filtering out negative or harmful information, and can therefore be easily deceived. But one of the most beautiful aspects of this conjunction is the ability to put itself in someone else's shoes and relate to them in very intimate ways. A good way to actualize this energy is to let down the barriers and open yourself to unconditional love and acceptance.
That's it for this week; see you next week!
Here is this week's astro calendar; click on it to view it full-sized.

---
Weekly Astro Forecast —
Jan 15, 2018 – Jan 21, 2018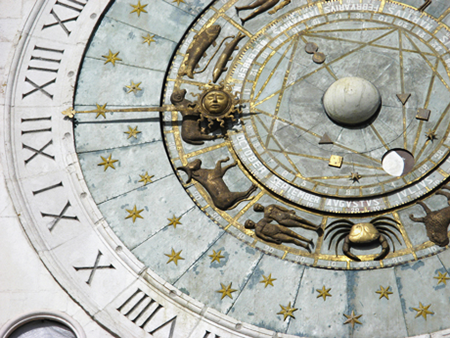 By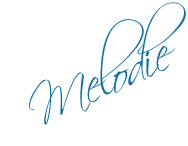 ---
Thinking about learning Astrology? I highly recommend Stephen Arroyo's Chart Interpretation Handbook and Demetra George's Astrology for Yourself.
Don't forget to check out more Weekly Astro Forecasts and our Monthly Horoscopes too!
Want to see where these transits are hitting your natal chart? Check out our Free Natal Chart Calculator.
You can also read more of my articles here.
Personal Consultations:
If you would like to schedule a session with me, there are two ways to go about it. You can either purchase time either per minute (via Click4Advisor) or in blocks of 10-, 30- or 60-minutes (via PayPal). If I'm not showing as available, or if you want to purchase blocks of time through PayPal, please feel free to email me:







Melodie 

$3.99 per minute

$3.99 per minute


New Clients:
First Paid Session Only!
3 Minutes Free!



Flat-rate sessions available in 10-, 30- or 60-minute increments: Choose from the menu below:

This forecast also appears on the Psychic Scoop website.