Here is the Ask the Astrologers Weekly Astro Forecast for the week of Jan 22, 2018 – Jan 28, 2018:
We start this week on Monday with Mercury inconjuncting the North Node and semi-sextiling the South Node. This aspect can see you feeling at odds with your plans and goals (Mercury) and what you see as your life's purpose (the North Node). In what ways are you getting in your own way and interfering with your progress?

As Mercury is tied to communications and ideas, chances are good you're going to have to start walking the walk rather than just talking the talk. Think about which of your ideas are outdated or are not aligned with what you perceive as your calling. Because this is a waxing (6th house) aspect, the emphasis should be on working with what you have and on what changes you need to make, rather than actually eliminating anything.
The Moon is also separating from a conjunction to Chiron and is void of course in Pisces until it moves into Aries (at around 6:30am), where it remains for all of Tuesday and most of Wednesday.  The void of course Moon is a common occurrence; it marks the period of time between the Moon's last aspect in one sign and its ingress into the next. Any aspects involving the Moon are temporary are likely to fly by almost imperceptibly.
In this case, since the Moon is only void in the early morning hours (in many parts of the world), it probably won't even make an impact. But early on Tuesday, the Moon in Aries squares Saturn, which can see you wondering if you've gotten up on the wrong side of bed. If this is the case with you, shake it off: lunar transits are always fleeting.
On Wednesday, your Spidey senses may be tingling with Mercury conjuncting Pluto. This aspect can get you scrutinizing everything to the infinitesimal degree. It's excellent for doing research and analysis, and can also be good for delving into the deepest darkest regions of your own psyche.
What it might not be so good for is communicating with loved ones. You'll want to get a handle on the tendency to read into everything and see problems where there are none. This aspect can be guarded and / or hyper vigilant. It can also be skeptical, suspicious or paranoid.
The good news is that nothing will get past you and no one is going to be able to play you for a fool. But the bad news is that this placement has so much difficulty taking anything at face value that having even a casual conversation can start to feel like walking through a land mine.
Fortunately Mercury moves into a sextile with Jupiter on Thursday, and gets you back on track toward communicating your thoughts and ideas more openly. This aspect is great for sitting down and having a heart to heart with a loved one. It's a light-hearted and engaging aspect that emphasizes sharing, learning and exchanging ideas. It says you can keep things interesting without going too deep; you can have playful and pleasant encounters with others without worrying about stepping on anyone's toes.
With Mercury in Capricorn (and still so close to Pluto), the "light-hearted" aspect of Jupiter is likely to have more sobering undertones. But as sextiles are collaborative aspects, these transits can pave the way for more open, honest and thoughtful conversations.
Mars moves into Sagittarius on Friday. As Mars — both natally and by transit — refers to what we're passionate about as well as what we're instinctually compelled to do, this transit emphasizes the Sagittarian inclinations toward freedom, travel, adventure, personal expansion and philosophical pursuits.
Mars in Sagittarius is currently in mutual reception with Jupiter. It's up for almost anything: it's adventurous and spontaneous; it's ready to jump in and try something new at a moment's notice. This archetype inspires you to step outside of your comfort zone and see how to the other half lives.
Mars will remain in Sagittarius until March 17th. So for the next 4 weeks you may be feeling more passionate about pursuing spiritual, philosophical and intellectual growth. It's a time for getting out of auto-pilot and pushing past self-imposed limitations. Travel, educational pursuits, and anything related to exploring higher mind goals are all highlighted during this time.
On Sunday. Mercury sextiles Chiron and squares Uranus. The sextile to Chiron can awaken in us a little more compassion and empathy for those who are less fortunate, the square to Uranus can be confrontation and can lead to intense disagreements and arguments, especially amongst those who think they know "everything."
This aspect can bring out the rebel in you and everyone around you. You may feel like bucking the system or challenging other people's attitudes. This aspect likes to go against the grain so be sure you're really invested in whatever cause you're devoting yourself to and not just doing things for shock value.
That's it for this week; see you next week!
Here is this week's astro calendar; click on it to view it full-sized.

---
Weekly Astro Forecast —
Jan 22, 2018 – Jan 28, 2018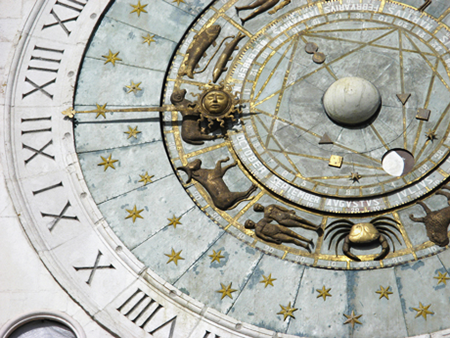 By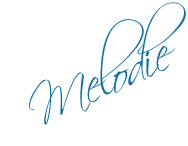 ---
Thinking about learning Astrology? I highly recommend Stephen Arroyo's Chart Interpretation Handbook and Demetra George's Astrology for Yourself.
Don't forget to check out more Weekly Astro Forecasts and our Monthly Horoscopes too!
Want to see where these transits are hitting your natal chart? Check out our Free Natal Chart Calculator.
You can also read more of my articles here.
Personal Consultations:
If you would like to schedule a session with me, there are two ways to go about it. You can either purchase time either per minute (via Click4Advisor) or in blocks of 10-, 30- or 60-minutes (via PayPal). If I'm not showing as available, or if you want to purchase blocks of time through PayPal, please feel free to email me:







Melodie 

$3.99 per minute

$3.99 per minute


New Clients:
First Paid Session Only!
3 Minutes Free!



Flat-rate sessions available in 10-, 30- or 60-minute increments: Choose from the menu below:

This forecast also appears on the Psychic Scoop website.