Here is the Ask the Astrologers Weekly Astro Forecast for the week of Jan 7, 2019 — Jan 13, 2019:
We start this week with Venus at the last degree of Scorpio, which means it's also void of course and at a fated (anaretic) degree. To add insult to injury, Venus is in detriment in Scorpio, which opposes the sign it naturally rules (Taurus). At the time, it's at its greatest eastern elongation: in other words at its brightest and most visible in the early morning sky.
Venus leaves behind Scorpio and moves into Sagittarius (on Monday), where it will remain until February 3rd. As Venus is tied to "love" and Sagittarius likes to see the world as its playground, this is a good time to think about expanding your horizons in the romance department. Whether this is with a love interest or all by yourself (in your quest to find love), now is the time to look past your immediate environment and explore what else is out there.
If you're in an established relationship, this is a good time to think about booking a romantic cruise or taking a course together. If you're single you might think about what you can do to round out your life experiences, in anticipation of your next great love. Overall the Venus in Sagittarius transit is good for travel, spiritual or philosophical pursuits or going off on a wild adventure. When it comes to ticking things off on your bucket list, Venus in Sagittarius says "the sky's the limit."
On Tuesday, Mercury squares Mars. This transit suggests that communications may be tempestuous so consider taking a breath and count to 10 before you speak — especially if what you say can come across to others as angry or abrasive. Mars in Aries can be abrasive and abrupt anyway, and Mercury in Capricorn doesn't like to mince words.
It can manifest as harsh words, confrontations, temper tantrums and impatience. And it can also be careless and / or reckless which translates to "accident prone." Watch your step during this transit, in more ways than one.
The Moon in Aquarius joins in on Wednesday, at the midpoint of Mercury and Mars, which in turn creates a planetary picture. In general, the Moon in Aquarius is innovative, insightful progressive. But it can also be rebellious and provocative. While its known for thinking outside the box, it's just as famous for stirring the pot, which as part of the the Moon / Mercury / Mars planetary picture it's more likely to do.
Over the next 24 hours, you may encounter some very opinionated people, or you may find yourself getting a little more rigid about your own progressive ideas. It's a good time to think about marching to the beat of your own drum, but try to tone down any inclination to be rebellious or defiant.
At the same time, we now have four planets (Mars, Jupiter, Saturn and Neptune) all in their own signs, and at least for the next two months (when Mercury next goes retrograde) all planets are in direct motion. Thursday's Pisces Moon forms aspects to Venus, Mercury, Jupiter and Neptune before the day is through.
This is a very feminine and rather other-worldly Moon placement, made all the more so by these aspects, especially the conjunction to Neptune late in the day. The Moon / Neptune conjunction in Pisces is loving, compassionate, creative and highly impressionable. It can increase psychic awareness and make you more susceptible to outside influences. It's mystical and ethereal, but can also be incredibly naive.
On Friday, the Sun conjuncts Pluto in Capricorn. This transit brings ego and will (the Sun) together with power and passion (Pluto). You can get a lot accomplished with this combination. It's ; you can coerce others to see things your way or even to do your bidding for you. Because this conjunction is in Capricorn — the sign associated with discipline, pragmatism, ambition and authority — this transit is excellent for taking the reins and flexing your leadership muscles.
The downside of this aspect is the potential for it to come across as forceful or domineering. Keep this in mind as you can use it to delegate responsibility to others as long as they admire and respect you (the Sun). But you can also contribute to any resentment or hostility (Pluto) that's already brewing or floating around in the ethers.
On Sunday, Mercury conjuncts Saturn and Jupiter squares Venus. This combination is a bit tricky as the first portion of it (Mercury conjunct Saturn) is somewhat pessimistic and morose, while the other portion (Jupiter square Neptune) is both irrepressibly idealistic and potentially delusional.
Mercury / Saturn aspects — especially the conjunction in cautious, reserved Capricorn —  are focused and disciplined. They're good for making plans or ironing out important details. You could be putting a dent in any research you're doing that involves scientific or step-by-step analysis.
With this transit, you may feel impatient with those who want to engage in casual or superficial conversation. Mercury / Saturn is more interested in serious discussions. But at the same time — with Jupiter squaring Neptune — there's an urge to break through the monotony and ponder more spiritual or philosophical pursuits. While there is a potential to become disenchanted or disillusioned with the combination of these aspects, your best bet is to find a middle ground and get these seemingly-divergent energies working together.
That's it for this week. See you next week!
---
Here is this week's astro calendar; click on it to view it full-sized.

---
Weekly Astro Forecast —
Jan 7, 2019 — Jan 13, 2019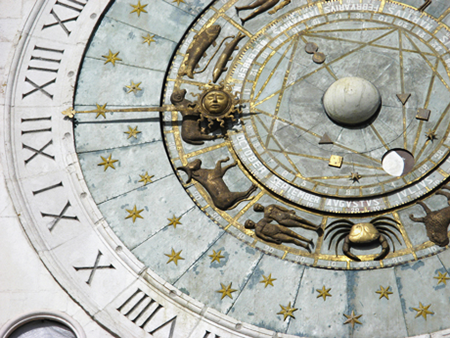 By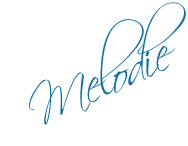 ---
Thinking about learning Astrology? I highly recommend Stephen Arroyo's Chart Interpretation Handbook and Demetra George's Astrology for Yourself.
Don't forget to check out more Weekly Astro Forecasts and our Monthly Horoscopes too!
Want to see where these transits are hitting your natal chart? Check out our Free Natal Chart Calculator.
You can also read more of my articles here.
Personal Consultations:
If you would like to schedule a session with me, there are two ways to go about it. You can either purchase time either per minute (via Click4Advisor) or in blocks of 10-, 30- or 60-minutes (via PayPal). If I'm not showing as available, or if you want to purchase blocks of time through PayPal, please feel free to email me:







Melodie 

$3.99 per minute

$3.99 per minute


New Clients:
First Paid Session Only!
3 Minutes Free!



Flat-rate sessions available in 10-, 30- or 60-minute increments: Choose from the menu below:

This forecast also appears on the Psychic Scoop website.