Here is the Ask the Astrologers Weekly Astro Forecast for the week of Jan 14, 2019 — Jan 20, 2019:
This week starts on Monday with a Moon / Mars conjunction in Aries and a sextile involving Mercury and Neptune. Starting with the Moon / Mars transit — especially in Aries where Mars is dignified — this aspect is all about energy, action and adventure. It's about being on the verge of something new and exciting, knowing that the anticipation is just as exhilarating as the adventure itself.
It's also known for being impatient and somewhat reckless, and since the Mercury / Neptune sextile can be pretty gullible, you want to temper some of your enthusiasm with some good old-fashioned common sense.
Speaking of Mercury and Neptune, this aspect is also excellent for meditating, journaling, or any type of creative communications (songwriting, poetry, composing love letters, etc.) It's also a highly sensitive aspect that favors getting in touch with your intuition and paying attention to your dreams.
The Moon moves into Taurus on Tuesday, where it is exalted. The Moon in Taurus is earthy, sensuous and solid. It's calm and practical, and can be slow-moving or overly cautious. It prefers to savor meaningful experiences, much like someone would savor a meal or a bottle of fine wine.
This also brings the number of planets in dignity to five, joining with Mars, Jupiter, Saturn and Neptune which are all in their home signs. The Moon only makes harmonious aspects that on this day, with a trine to Saturn, sextile to Neptune and trine to Mercury before the day is through.
Wednesday is much the same, with the Moon continuing through Taurus, trining Pluto and the Sun and sextiling Chiron before it goes void of course later in the day. Any aspects involving the Moon are temporary are likely to fly by almost imperceptibly. But that doesn't mean this period of time will be uneventful. There are still always transits in play: planets interacting with one another and blending or communicating their unique energies.
The void of course Moon is a common occurrence; it marks the period of time between the Moon's last aspect in one sign and its ingress into the next. It can see you feeling aimless or adrift in a sea of uncertainty, but in this case it's only there for a few hours: from about 6:30 pm UT until 1:00 am on Thursday, when it moves into Gemini.
Also on Thursday, the Sun conjuncts the moon's South Node, which means it simultaneously opposes its counterpoint, the moon's North Node. This transit infers that people you encounter during this time will challenge you to grow karmically, either because of past life ties or because they are facilitators this time around for whatever karmic lessons you're facing.
Venus trines Mars and Mercury conjuncts Pluto on Friday. Starting with the Venus / Mars transit, this combination brings love and romance to the forefront. This transit is all about going with the flow and staying in sync with your loved ones. It's good for attracting new people into your life and for collaborating with others.
As this a fire sign trine, the energy is more ardent and passionate, but the emphasis is on collaboration and cooperation rather than resistance. But that doesn't mean you'll be engaging in frivolous conversations or meaningless small talk; the Mercury / Pluto conjunction is more about connecting on a deeper more intimate level.
This transit can also increase your desire for privacy, and can see you wanting to play things closer to the vest. One positive aspect of this transit — among many — is the urge to get to the bottom of things, leaving no stone unturned.
The Sun squares Uranus and sextiles Chiron on Saturday. The Sun / Uranus square can bring out the rebel in you and everyone around you.  This aspect pits the ego / will energy associated with the Sun against the rebellious / antagonist Uranian impulse. It can create friction, especially if you sense that someone is trying to tell you what to do or how to act.
This aspect can be defiant and combative so if you're dealing with someone who's acting like an unruly teenager, your best move is going to be to completely disengage. This aspect likes to go against the grain so be sure you're really invested in whatever cause you're devoting yourself to and not just doing things for shock value.
The sextile to Chiron can soften some of this energy as it opens us up to the pain and suffering of others that we may normally overlook. It brings compassion and understanding to the forefront and can make it a little easier to put ourselves in someone else's shoes.
As we end the week (on Sunday), the Sun leaves Capricorn behind and moves into Aquarius. The Sun (ego, will, Self, etc.) moving into Aquarius — the sign associated with the Water Bearer, known for pouring wisdom, progress and humanitarian ideals into the collective unconscious — inspires us to start marching to the beat of our own drums, to think outside the box and to take the roads less traveled.
The Sun in Aquarius represents a time when the Ego is introduced into the collective and we start seeing ourselves as part of something bigger — bigger than our homes, families and cities. Bigger than our states and countries. We see ourselves as unique individuals — a tiny and potentially insignificant microcosm — in a much larger and more significant macrocosm, known as humanity.
That's it for this week. See you next week!
---
Here is this week's astro calendar; click on it to view it full-sized.

---
Weekly Astro Forecast —
Jan 14, 2019 — Jan 20, 2019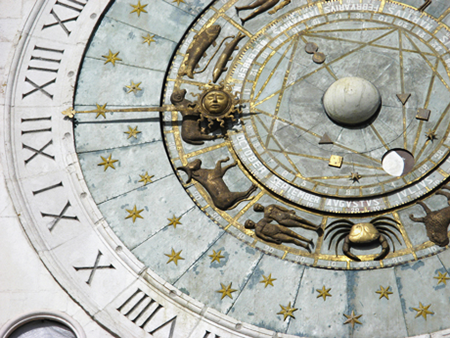 By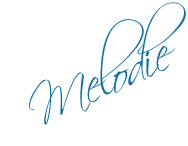 ---
Thinking about learning Astrology? I highly recommend Stephen Arroyo's Chart Interpretation Handbook and Demetra George's Astrology for Yourself.
Don't forget to check out more Weekly Astro Forecasts and our Monthly Horoscopes too!
Want to see where these transits are hitting your natal chart? Check out our Free Natal Chart Calculator.
You can also read more of my articles here.
Personal Consultations:
If you would like to schedule a session with me, there are two ways to go about it. You can either purchase time either per minute (via Click4Advisor) or in blocks of 10-, 30- or 60-minutes (via PayPal). If I'm not showing as available, or if you want to purchase blocks of time through PayPal, please feel free to email me:







Melodie 

$3.99 per minute

$3.99 per minute


New Clients:
First Paid Session Only!
3 Minutes Free!



Flat-rate sessions available in 10-, 30- or 60-minute increments: Choose from the menu below:

This forecast also appears on the Psychic Scoop website.