Here is the Ask the Astrologers Weekly Forecast for the week of Jul 6, 2020 – Jul 12, 2020:
We start this week on Monday with the Moon in late Capricorn, besieged by Pluto and Saturn. Jupiter is in there too — in a partile conjunction with Pluto, a signature that emphasizes power and authority and reinforces the week's strong Cardinal-planet theme.
The Moon is in detriment in Capricorn, which means that it's not traditionally comfortable in this sign. Add to that its placement between Pluto / Jupiter and Saturn, and power struggles are likely to erupt.
You may find yourself dealing with people who are self-righteous, judgmental or even fanatical about their belief systems. You may also have to look at areas that you yourself have been rigid and unwilling to listen to another's point of view. This is not the time to get into heated political or philosophical debates, as you will find that the line is drawn firmly in the sand on both sides.
On Tuesday, the asteroid Ceres goes retrograde, joining Mercury, Jupiter, Saturn, Neptune and Pluto. As Ceres is associated with nurturing others and tending to those who may need help along the way, this retrograde cycle can see you wanting to go back and fix things that need to be fixed and to right some earlier wrongs.
Because it's in Pisces, the focus is more on humanity at large than on individual members of society. But the objective is the same: gaining a better understanding of changes that need to be made and then using that understanding to bring healing.
Mercury squares Mars on Wednesday, This transit is often associated with arguments and confrontations, so consider taking a breath and count to 10 before you speak — especially if what you say can come across to others as angry or abrasive. You may feel like lashing out, or may be on the receiving end of someone's ill-timed temper tantrum.  Or you may see yourself being careless or reckless, which can cause you to be more accident prone, You want to watch your step during this transit, in more ways than one.
Because Mercury is retrograde, it's not the time to sign contracts or make major plans or purchases — especially those related to communications or travel. It's a good time to review and make revisions, but not a good time to take risks.
Venus sextiles Chiron on Friday, an aspect that may be more pronounced than ever since both of these planets are strengthened by their current state. Venus is at its brightest on this day (due to it being aphelion or at its greatest illuminated extent) while Chiron will have stationed, in anticipation of going retrograde. 
The Venus / Chiron aspect may see you becoming more aware of your own capacity for giving and for being able to put yourself in other people's shoes. This is a charitable aspect that compels you to reach into the very depths of your soul — where compassion, forgiveness and understanding all reside — and bring forth that which is within you in order to pass it onto others.
Chiron goes stationary retrograde on Saturday, bringing the number of retrograde planets (briefly) back to six. This transit can see us looking at how some of our own life experiences — including those that have brought us pain — have led us to express more kindness, compassion and understanding toward others.
This is a time of turning inward and accessing previously undiscovered gifts. Often it's those experiences that have broken us down that lend themselves to our greatest strengths. The retrograde encourages us to look within and to break through some of the traumas that have been holding us back.
Over the next 5 months (while Chiron is retrograde) you may encounter people for whom you turn out to be the best facilitator for their spiritual growth. But the "Physician Heal Thyself" axiom also applies here. It is through helping others that you're most likely to uncover the solutions to many of your own most pressing problems.
The Moon joins in (conjuncting both Chiron and Mars) on Sunday, just as Mercury goes stationary direct. The Moon / Mars Chiron stellium can serve as a springboard for putting your intentions out there and offering them up to the Universe. Especially with Mercury going direct at this time, signaling a desire to move forward.  It will be another few weeks before Mercury crosses its shadow point (on July 25th), but for all intents and purposes these transits are saying "full speed ahead."
There's also a very nice Sun / Neptune trine on Sunday. which can bring a more peaceful ending to an otherwise tumultuous week. This aspect increase your sensitivity to outside influences and leave you feeling more susceptible to psychic impressions. This transit can help you wind down your work week on a mellow note; so mellow in fact that you may decide to stay in for the weekend rather than venturing out. It's a good time to pay attention to your dreams, meditate, get in touch with your creativity and heed your inner voice.
That's it for this week. See you next week!
---
Here is this week's astro calendar; click on it to view it full-sized.

---
Weekly Astro Forecast —
Jul 6, 2020 – Jul 12, 2020
---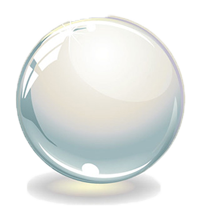 Thinking about learning Astrology? I highly recommend Stephen Arroyo's Chart Interpretation Handbook and Demetra George's Astrology for Yourself.
Steven Forrest's Inner Sky and Changing Sky books are classics that every serious astrologer has in their library, as is Tracy Marks' Art of Chart Interpretation. As an Amazon Associate I earn from qualifying purchases such as these, so please do take a moment to check them out.  
Sessions
I am available for live chat consultations in 30 and 60 minute increments at the rate of $4 per minute for 30 minute sessions and $3 per minute for 60-minute sessions payable through PayPal.
Please note that I do not offer free readings and these are the lowest rates you will find me at online. I am located in the US, in the Eastern time zone. Payment links are accessible through the sidebar on the right. Feel free to pop into my chatroom if you see me available live, or email me to schedule a session if you don't.
---
This article also appears on the Psychic Scoop website.