Here is the Ask the Astrologers Weekly Forecast for the week of Jun 1, 2020 – Jun 7, 2020:
We've got a busy week ahead with a lot of activity involving the personal planets — Mercury, Venus and Mars — and the first of three upcoming eclipses: this one a Full Moon Lunar eclipse in Sagittarius.
For the last several weeks we've been dealing with the absence of Earth energy, aside from the Moon's brief passage through these signs. And this week is no different. None of the main planets are in fire signs (although the Moon does make an appearance in Sagittarius on June 5th).As fire signs are associated with energy, passion, aggression, impatience and anger, we might think we'd have little time for those things. This is obviously not the case!
But what we are seeing is a much more volatile and reckless conflagration, with the Fire energy still prominent but much more difficult to contain. With the Moon squaring Pluto, Jupiter and Saturn on Tuesday, power struggles are likely to erupt. We may see tensions spreading like wildfire.
Mercury  –arguably the most social planet of all — is at its greatest elongation (furthest away from the Sun) on Wednesday, just many parts of the world are starting to relax their social distancing guidelines. Too bad they don't place  more emphasis on Astrology, as the recommendation would surely be to maintain that distance for another couple weeks. It's call cooperating with the Universe and we should try it more often.
Also on Wednesday, Venus conjuncts the Sun at 13° Gemini. This is the inferior conjunction, meaning that as passes back over the Sun in retrograde motion, it will being its shift from evening star (setting after the Sun) to morning star (rising ahead of the Sun) in the coming days. This is also referred to as Venus Lucifer, and is associated with a more passionate, spontaneous and free-spirited approach to love. This is the "follow your heart" Venus, where the evening star (Venus Hesperus) is associated with following your head. 
But before Venus emerges as a morning star  It will be hidden from view (obscured by the Sun's rays) for 8 or so (until around June 12th). This condition is referred to astrologically as "combust." As Venus represents love, beauty and personal values, this transit can bring you closer to loved ones, or it can bring someone new into your life. It can manifest too as a conduit for clearing up relationship misunderstandings and bringing you and your loved ones \get back into sync.
This is a ordinarily a very nice Venus, since it's dignified in Gemini and conjunct the Sun. But it also squares Mars on this day and that's where some of us could run into trouble. In general it represents conflicts in relationship, with the love planet (Venus) and the planet associated with action, energy and aggression (Mars) butting heads.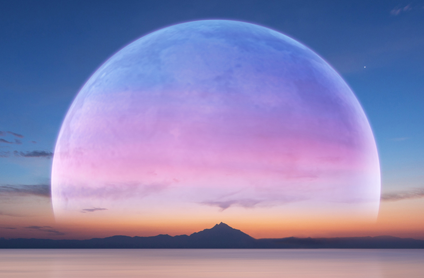 We have a Full Moon Lunar Eclipse in Sagittarius on Thursday. The June Full Moon is called the Strawberry Moon, referring to the time for harvesting ripe strawberries. 
As Full Moons are said to shine a spotlight on areas in your chart that are affected (by house position and contacts to other planets) you might look to your own natal chart (or have an astrologer look at your chart for you) to see where this will play out for you.
In general, the Full Moon provides an overview of the progress you've made since its New Moon counterpoint earlier in the month. Seeds that were planted then will surely have sprouted; do you need to make adjustments or change your course entirely? Now is the time to think about what you've accomplished and where you want to go from here.
This could be an interesting Full Moon cycle, since both the Sun and Moon square Mars at this time, which can manifest as more conflict and combativeness. (Let's hope not). Mercury squares Chiron and sextiles Uranus at the same time which can hopefully help to redirect some of that tense energy..
With Mercury in Cancer there may be some hurt feelings and  / or misinterpreting important signals. But the sextile to Uranus can get brainstorming and thinking outside the box. It's good for bringing insight and awareness to the surface, and may see you coming up with brilliant (albeit radical) ideas. 
The Sun completes its square to Mars on Friday. We touched on this briefly above as Mars became the focal point of a t-square involving the Sun and that (eclipsed) Full Moon. As is always the case with hard aspects between Mars and the Sun, tensions can arise. Best to count to ten before you speak and to avoid conflicts with others.
This aspect can be argumentative and defiant. The square aspect pits one planet's energies against the other, and with those two planets being such passionate and dynamic archetypes, it may be hard to see eye to eye. Mars is action, energy and drive — all commendable traits. But pit it against the Sun (ego, will, personal expression) and it can bring out the less savory Martian impulses, like anger, aggression and impatience.
As we wind down what might be a very intense week, we can hopefully take advantage of Sunday's very well-aspects Pisces Moon. It conjuncts Neptune, squares Venus and trines Jupiter before the day is through, The Pisces Moon is loving, compassionate, creative and highly impressionable. It can increase psychic awareness and make you more susceptible to outside influences. 
It's mystical and ethereal, but can also be incredibly naive. It's not good at filtering out negative or harmful information, and can therefore be easily deceived. The Pisces Moon is the most sensitive, empathic and unconditionally loving Moon there is. So try to put yourself in other people's shoes and show some compassion during these trying times.
---
Here is this week's astro calendar; click on it to view it full-sized.

---
Weekly Astro Forecast —
Jun 1, 2020 – Jun 7, 2020
---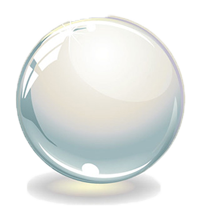 Thinking about learning Astrology? I highly recommend Stephen Arroyo's Chart Interpretation Handbook and Demetra George's Astrology for Yourself.
Steven Forrest's Inner Sky and Changing Sky books are classics that every serious astrologer has in their library, as is Tracy Marks' Art of Chart Interpretation. As an Amazon Associate I earn from qualifying purchases such as these, so please do take a moment to check them out.  
Sessions
I am available for live chat consultations in 30 and 60 minute increments at the rate of $4 per minute for 30 minute sessions and $3 per minute for 60-minute sessions payable through PayPal.
Please note that I do not offer free readings and these are the lowest rates you will find me at online. I am located in the US, in the Eastern time zone. Payment links are accessible through the sidebar on the right. Feel free to pop into my chatroom if you see me available live, or email me to schedule a session if you don't.
---
This article also appears on the Psychic Scoop website.