Here is the Ask the Astrologers Weekly Astro Forecast for the week of Mar 12, 2018 – Mar 18, 2018:
We start the week on Monday with a trine between Mars in Sagittarius and Uranus in Aries. This is a high-energy aspect that can have you feeling like you can succeed in anything you set your sites on. There's not a lot of forethought there; it's all action, energy and innovation. It's moving forward in leaps and bounds, breaking through whatever has held you back in the past and pushing past limitations.

This is especially true since Mars is now officially "out of bounds," moving toward the Galactic Center and preparing to move into Capricorn, where it's exalted. It also disposits Uranus which stengthens that bond.
On Tuesday we have a Sun / Jupiter trine. This aspect is particularly fortuitous in that it brings the planet that rules growth, expansion and personal evolution into harmony with the Self. It represents feeling good about yourself. Feeling upbeat, optimistic, generous and carefree. It can manifest as expecting only the best and having the Universe respond in kind.
Ordinarily this would be a given, but there's also a Venus / Saturn square on Tuesday that can dampen your mood. It can bring relationship problems to the forefront. It can manifest as feeling lonely, rejected or left out. You may feel like you're not getting your needs met and if so you want to look at whether you've been too unsure of yourself to ask. It may not be the best time to put your heart on the line, but this aspect is good for getting clarity, for better or worse.
On Wednesday, Mars squares Chiron just before it moves into the final degree of Sagittarius. This aspect can see you fighting against the urge to put your own needs aside in favor of the "greater good." While that might seem like a valid endeavor, it can also skew your perceptions and see you fighting for something you may not believe in after all.
With Mars out of bounds and at an anaretic degree, it may behave a bit like a wild card here: increasing the impulsive and erratic energy that is already associated with Mars. And the Moon squares Jupiter (late in the day) which can magnifiy this already stresssful energy. You want to be mindful of these transits and steer clear of confrontations with others.
Mercury trines the North Node on Thursday. This transit is all about developing a comfortable rapport with others. It's about generating a meeting of the minds and communing with those who are on the same page. As the North and South Nodes are always in opposition, the North Node trines Mercury at the same time it sextiles the South Node. Think of this as a relatively painless give and take, especially with Venus right on its heels.
Mars moves up to 29 Sagittarius — in preparation for making its ingress into Capricorn — on Friday. The 29th degree of any sign is called an "anaretic" degree and is associated with fate, karma and destiny. With this in mind, this transit may indicate an increase in synchronistic events or deja vu experiences.
This 29th degree of Sagittarius is also at the galactic center and is made even more powerful by the fact that it is both a Mars-ruled decan and dwad. This represents a good time for manifesting your intentions and sending them out into the Universe, especially with the New Moon just hours away.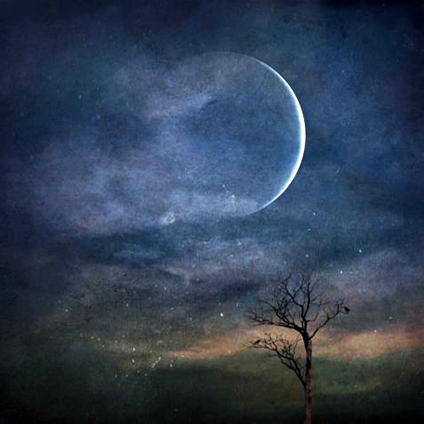 We have a New Moon on at 1:11pm (UT) Saturday, at 26 Pisces 53. As New Moons always represent new beginnings and opportunities to start anew, this one — in Pisces — presents opportunities for us to explore our dreams, get in touch with our inutition and to strive to be more sensitive, compassionate and loving.
We can put good use to this energy by thinking about what is most meaningful for us, and what we can do to cultivate it during this time.
This is a very feminine and rather other-worldly Moon placement, made all the more so by the fact that it's conjunct the Sun and Chiron.
The Sun / Moon / Chiron conjunction in Pisces is sensitive, empathic and impressionable. It can increase psychic awareness and make you more susceptible to outside influences.
The Sabian Symbol for this degree is "a Harvest Moon." Although the Harvest Moon is actually thIs Moon's (Full Pisces) counterpoint, it's a beautiful symbol that brings together the concepts of wholeness, fulfillment and completion. It represents reaping what you've sewn and harvesting what you've grown.
Venus also trines the North Node (and sextiles the South Node) on Saturday, and Mars moves into Capricorn. Starting with the Venus / Node transit: this aspect can bring new people into your life who feel familiar and who can be instrumental to your evolutional process.
This aspect is karmic in nature, meaning that the people you meet during this time are here to propel you toward your destiny — and vice versa. Your actions and interactions can have far reaching repercussions so make sure you treat the people you meet during this time (and all times) with dignity and respect.
Mars will remain in Capricorn — where it is exalted — for the next two months. As Mars refers to what we're passionate about as well as what we're instinctively compelled to do, this transit emphasizes the Capricorn inclinations toward tradition, ambition and success, qualities which are generally earned through hard work and over time.
Mars in Capricorn people often have a more serious, soulful, old-school quality about them which can manifest in a variety of ways — all within the parameters of the Capricorn archetype.
As far as this transit is concerned, it's a good time to put your energy into pursuing your goals and ambitions. Establishing your career. Working on external / worldly pursuits, and fine-tuning your public persona. It's a good time to streamline your wardrobe, your material possessions and your debts. It's also good for taking stock of and clearing out all the junk and the dead wood around you, so that you can focus on living a more simplistic, disciplined and organized life.
This won't be the only time this year that Mars is in Capricorn; it goes retrograde (in Aquarius) toward the end of June and will move back into Capricorn and station there (at 28 degrees, the exact degree of its exaltation) on August 28th.
As Saturday's New Moon — at 27 Pisces, the degree of Venus' exaltation — also conjuncted Chiron, the Sun follows suit and completes its conjunction on Sunday. You can't really separate the Sun from the Moon when interpreting this configuration, but in general the Sun / Chiron conjunction is more about recognizing your ability to guide and assist others through your own life experiences.
It can signify a greater ability to put yourself in someone else's shoes and feel what they feel (or draw on your own memories of times when you felt victimized or marginalized in some way). Because of this, you may be more compassionate toward other people's weaknesses and help them overcome them — even as you struggle to overcome your own.
That's it for this week; see you next week!
---
Here is this week's astro calendar; click on it to view it full-sized.

---
Weekly Astro Forecast —
Mar 12, 2018 – Mar 18, 2018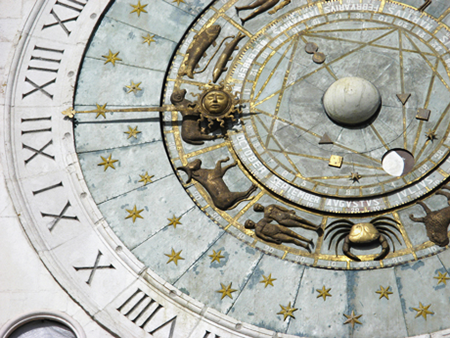 By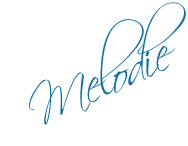 ---
Thinking about learning Astrology? I highly recommend Stephen Arroyo's Chart Interpretation Handbook and Demetra George's Astrology for Yourself.
Don't forget to check out more Weekly Astro Forecasts and our Monthly Horoscopes too!
Want to see where these transits are hitting your natal chart? Check out our Free Natal Chart Calculator.
You can also read more of my articles here.
Personal Consultations:
If you would like to schedule a session with me, there are two ways to go about it. You can either purchase time either per minute (via Click4Advisor) or in blocks of 10-, 30- or 60-minutes (via PayPal). If I'm not showing as available, or if you want to purchase blocks of time through PayPal, please feel free to email me:







Melodie 

$3.99 per minute

$3.99 per minute


New Clients:
First Paid Session Only!
3 Minutes Free!



Flat-rate sessions available in 10-, 30- or 60-minute increments: Choose from the menu below:

This forecast also appears on the Psychic Scoop website.